News
Yu-Gi-Oh! The Movie Returns To US Theaters In March
The original remastered Yu-Gi-Oh! movie is ready to d-d-d-d-d-DUEL once again.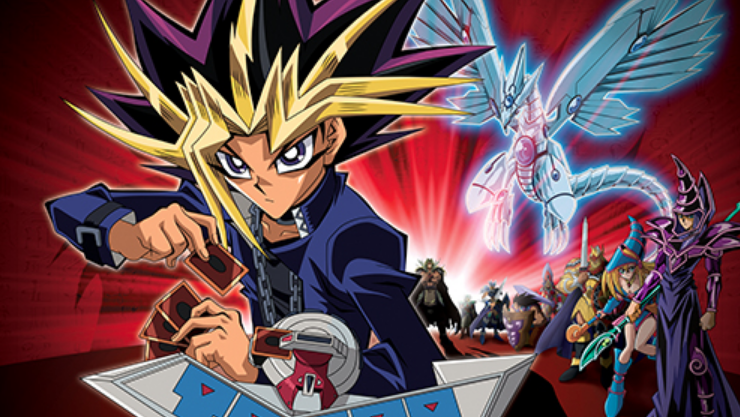 The children's card game that made its way into the hearts of kids around the world is coming back to theaters in March. Yu-Gi-Oh! The Movie will play in select locations across North America on Sunday, March 11th at 12:55Pm and Monday, March 12th at 7:00PM. The movie, originally released in 2004, will be remastered and include a sneak peek of the first episode of the sixth Yu-Gi-Oh! anime series, Yu-Gi-Oh! VRAINS English-dubbed premiere.
"Anime titles continue to draw passionate audiences to cinemas nationwide," said Fathom Events VP of Programming Kymberli Frueh. "We are proud to partner for the first time with 4K Media to bring Yu-Gi-Oh! The Movie back to big screens across the country for a new era of fans to discover and enjoy."
Sadly there's no word on if the screening will include the exclusive cards that were given out at the original premiere. Below is the summary for the film.
Heroic Yugi squares off against archrival Kaiba in an adventure even more dangerous when the imaginary monsters in their playing cards become ferociously real… and when an old evil enters the fray. Who will win this ultimate smackdown? Whether you're a novice Duelist or a professional, you'll want to watch and find out!
And you know what? Watch the trailer for the movie, too. Nothing beats that sweet Dan Green voice over work.
We've also got the poster for the movie, featuring the greatest tagline of all time.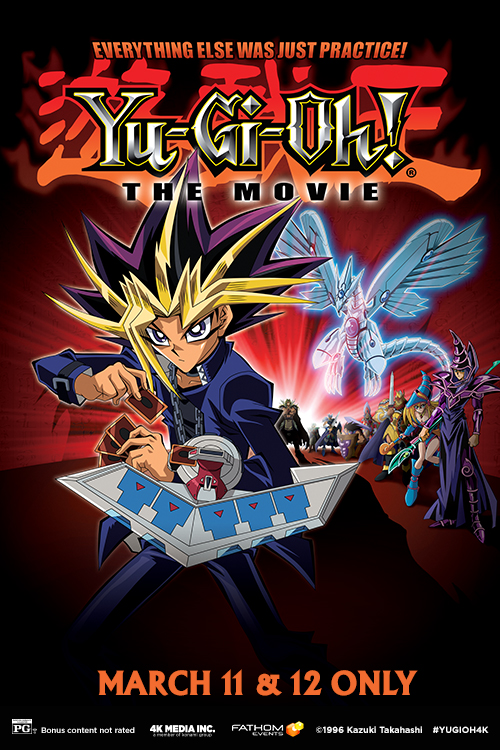 You can purchase tickets for the event here.
Shamus Kelley is a pop culture/television writer and official Power Rangers expert. He can't wait to see this in theaters and laugh at every single line of Seto Kaibo. Follow him on Twitter!