News
Your Name Trailer: Japanese Anime Gears Up For U.S. Release
Your Name is not only critically-lauded, but is the highest grossing anime of all time.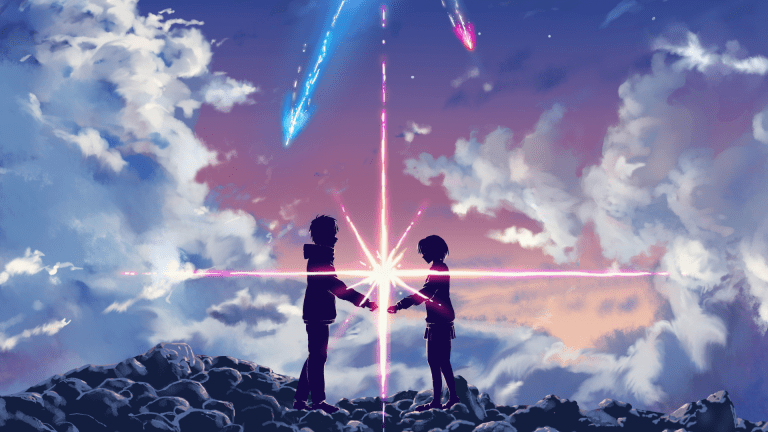 We finally have a U.S. trailer for Your Name, the highest grossing anime film of all time. I'll let that descriptor sink in a little…
From all accounts, Your Nameis more than deserving of its box office success.The 2016 Japanese animated feature film from director Makoto Shinkai based on a novel of the same name has been hailed as imaginative, emotionally-satisfying, and visually-stunning. It currently holds a 97% rating on Rotten Tomatoes. In other words, I can't wait to see it.
Your Nametells the story of a boy and girl who start swapping bodies on a regular basis. From there, their connection grows, ultimately leading to the two trying to find a way to meet in real life. Apparently, the film is much more complex narratively and thematically than the trailer below might suggest.
Your Name was briefly released in the U.S. for a one-week engagement back in the summer of 2016, in order to qualify it for Oscar contention, but most U.S. audiences haven't seen it. This will change on April 7th when the anime will get a wider release in the U.S. Funimation Films is releasing Your Name in both subtitled and dubbed formats. Check out the website for the location of your nearest cinema that will be playing it.
And here's the trailer we promised…
Here's the official synopsis:
From director Makoto Shinkai, the innovative mind behind Voices of a Distant Star and 5 Centimeters Per Second, comes a beautiful masterpiece about time, the thread of fate, and the hearts of two young souls.

The day the stars fell, two lives changed forever. High schoolers Mitsuha and Taki are complete strangers living separate lives. But one night, they suddenly switch places. Mitsuha wakes up in Taki's body, and he in hers. This bizarre occurrence continues to happen randomly, and the two must adjust their lives around each other. Yet, somehow, it works. They build a connection and communicate by leaving notes, messages, and more importantly, an imprint.

When a dazzling comet lights up the night's sky, it dawns on them. They want something more from this connection—a chance to meet, an opportunity to truly know each other. Tugging at the string of fate, they try to find a way to each other. But distance isn't the only thing keeping them apart. Is their bond strong enough to face the cruel irony of time? Or is their meeting nothing more than a wish upon the stars?