News
Young Barack Obama Movie Casts Devon Terrell & The Witch's Anya Taylor-Joy
A new film about young Barack Obama's college years has just cast Devon Terrell and The Witch's Anya Taylor-Joy in the lead roles.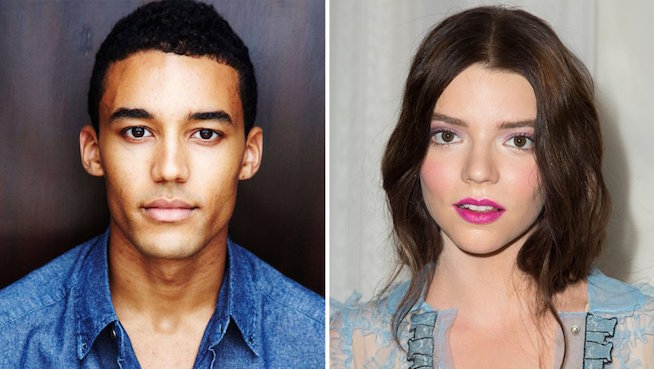 President Barack Obama still has over 10 months in office—though you wouldn't know it if you listened to the U.S. Senate—but filmmakers are already keen to explore his legacy before the 45th POTUS is sworn in. Indeed, one has to look no further than Barry, a new independent film about young Obama's formative years in college and which has just cast Devon Terrell and Anya Taylor-Joy of The Witch fame in its lead roles.
As announced via The Hollywood Reporter, the relatively unknown Terrell (he is set to star in Steve McQueen's Codes of Conduct on HBO later this year) has landed the part of the man who would become president for a film that will focus on young "Barry" Obama's life while living in New York City in 1981. Taylor-Joy, meanwhile, has received major attention from The Witch, a film we certainly loved and are all too happy to explain the ending of right here.
In Barry, she will be playing a fellow undergraduate student at Columbia University that will forge a "key relationship" with Obama. Still, it would perhaps be wise for the future president to not allow her to organize a community with him near a black goat or a New England wood.
The film is set to be directed by Vikram Gandhi, a Vice correspondent whose previous film was the documentary Kumare. Black Bear Pictures (The Imitation Game) is also producing with Cinetic Media, and with an eye for an April start date for filming. The picture was also written by Adam Mansbach (Angry White Boy).
This would not be the first Obama movie to go into production during the president's second term since Southside with You premiered to generally favorable reviews this past January at Sundance. That film, which has been picked up by Miramax and Roadside for distribution, depicts Barack Obama as a young University of Chicago law professor who is going on his first date with the future First Lady, Michelle Robinson. Southside with You stars Parker Sawyers as Barack Obama and Tika Sumpter as Michelle Robinson; the movie also looks poised to add a slice of Richard Linklater-styled walking and talking lovemaking to the first couple's cinematic image.
Barry might also be playing somewhat fast and loose with the history since as I recall from Dreams from my Father (Obama's first, pre-politics memoir), Obama had already started going by "Barack" instead of "Barry" by the time he reached Columbia—please correct me if I am remembering this incorrectly.
Barry could conceivably be released during the next president's term. Depending on who wins the November election, it could elicit vastly different emotions from audiences.