News
You Can Now Watch 1922's Nosferatu with Sound
Nosferatu: The Non Silent Film reimagines F. W. Murnau's 1922 expressionist nightmare with sound!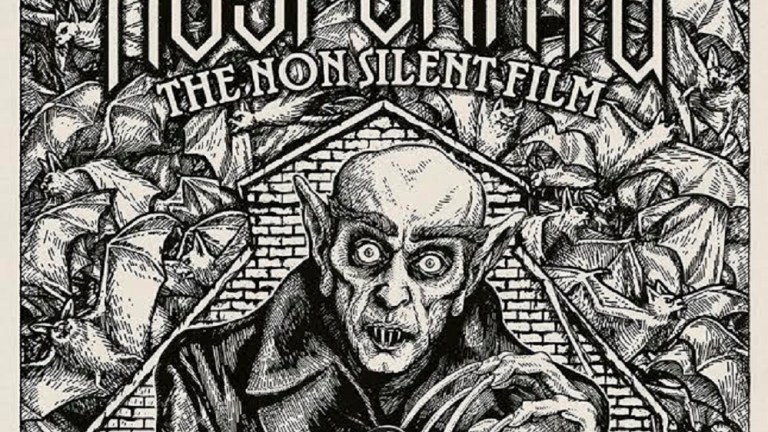 F.W. Murnau's 1922 silent movie Nosferatu, the unofficial first adaptation of Bram Stoker's Dracula, is one of the most inspirational horror movies ever made. Besides it's obvious influence on scary cinema, the German expressionist film also played muse to musical composers. The original soundtrack by composer Hans Erdmann was lost about a century ago. Since then scores of musicians have scored the film, which is now public domain. Getty Images gathered those compositions in their new version of the film Nosferatu: The Non Silent Film.
Nosferatu: The Non Silent Film was put together by AdWeek's Brazilian arm AlmapBBDO, using Getty's sound library, which is every bit as impressive as its image library. The new music sampled thousands of Getty audio files. Punch Audio produced the film over three months.
"Premium Access subscription programs offer our creative partners the widest selection of content across imagery, video and audio," Getty Images' chief marketing officer Gene Foca said in a statement.
"I can think of few ways to better showcase the wide-ranging capabilities of Getty Images than to transform this classic into a 'new' classic, with the help of Getty Images audio."
Nosferatu starred Max Schreck as Count Orlok, who has communicated nonverbally for over 100 years. Nosferatu: The Non Silent Film gives the characters voice. The filmmakers create a fictional language, using reverse speech files.
Here is the trailer:
The one-and-a-half-hour remake Nosferatu: The Non Silent Film can be watched for free on nonsilentfilm.com.
SOURCE: BLOODYDISGUSTING