Reviews
Yes Man DVD review
Fairly vacuous extras are compensated by a surprisingly enjoyable main feature. Meet Jim Carrey and Rhys Darby in Yes Man…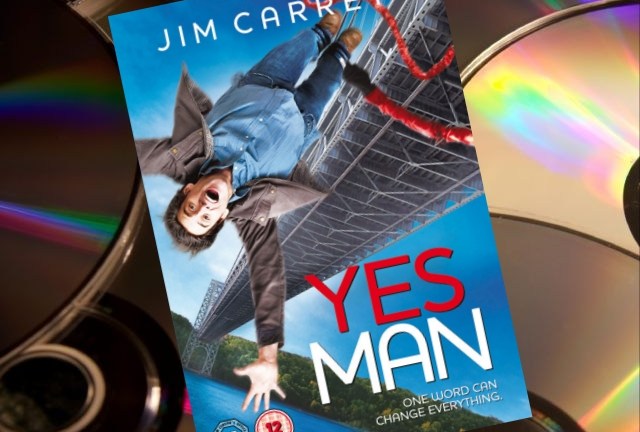 Yes Man could yet prove to be turning point in Jim Carrey's career. Up until this point, he's been able to go back to his comedy shtick to generate a hit just when his career needed one. But for the first time in a long, long time, it didn't work here. Yes Man was no flop, but it just failed to break $100m in the US box office, and that, based on the concept of it, would have been unthinkable at one point.
And yet that's just what happened. Could this be the point where Jim Carrey's comedy bubble has begun to burst? Could the supposedly one-joke Carrey comedy movie pitch be over? Time will answer that, but for now, we get the DVD release of Yes Man to pick over.
Here's the thing, though. I liked Yes Man when I saw it on the big screen, and I liked it again on DVD. While it pitches itself as a high concept comedy flick, about a man who usually turns everything down who now finds himself saying yes instead, there's actually a little bit more to it than that.
That said, in the early stages, the film does itself no favours. Carrey relies heavily on his trademark gurning, and it really does start to grate a lot. He plays Carl Allen, a bank loan officer who delights in simply saying no. However, he gets dragged to a seminar hosted by Terence Stamp, and one contrivance later, he's persuaded to say yes to everything.
This is usually in the bit in such Carrey movies that lasts ten minutes, where you get the pay off. But Yes Man gives it some space, and puts in a quite well done romance with Zooey Deschanel. There's a problem in the clear age gap between them, but they get some good dialogue, and the film hits its stride in the second act.
Helping things along are a couple of supporting turns, none better than Rhys Darby as Norm, Carrey's boss. His Harry Potter party is comedy gold.
The film has problems, not least a need to tie everything up. Plus anyone looking for reasonably proximity to the Danny Wallace book that it's based on – and Wallace pops up in a bar scene near the end – is going to be disappointed. But Yes Man gets through off the back of the fact that it is quite funny, warts and all.
As for the extras, you get this little lot…
On The Set Of Yes Man (4 mins):Generally Jim Carrey larking around and improvising behind the scenes of the film. It's mildly irritating in part, but does get across the desire to break up the boredom on a movie set. Director Peyton Reed looks almost in despair at times, as his star keeps dicking around, but describes it as "good for the energy".
Jim Carrey: Extreme Yes Man (11 mins 52)A press kit featurette that looks at how far Jim Carrey was willing to go for the film, including the bungee jump that apparently made the studio behind the flick more than a little nervous. There's some decent footage of them filming this, and the safety briefing is included too). The featurette also looks at the Ducati sequence, coming face to face with a dog and boarding down a hill.
Munchausen By Proxy EPK (5 mins 28)A spoof press kit for the band in the film, Manchausen By Proxy). It's quite a nice piece, looking at the crowds the band doesn't attract, the solos, the fashion and such like. It doesn't outstay its welcome, but you're still only likely to watch it once.
Munchausen By Proxy Music VideosFive videos to the songs sung by the band.
Gag Reel (5 mins 35)Here, you get more Jim Carrey larking around than outright bloopers (although there are a few in there). It's worth hanging to the end of this to get added Rhys Darby, which is always a good thing.
What you don't get though is a commentary from Peyton Reed, or any input from Danny Wallace, which is a pity. For the latter, you have to buy the Blu-ray, which is odd, as there's surely room on the DVD for it.
As it stands, the film is fun, the supplements aren't particularly strong, but the whole package is at least worth a rental. Unless you have a serious Jim Carrey allergy…
The Film:
The Disc:
Yes Man is released on 20th April.