Features
Year of The Geek 2012, A Lookback
2012 was filled with many news stories for us geeks. Here is a look back at what happened in 2012...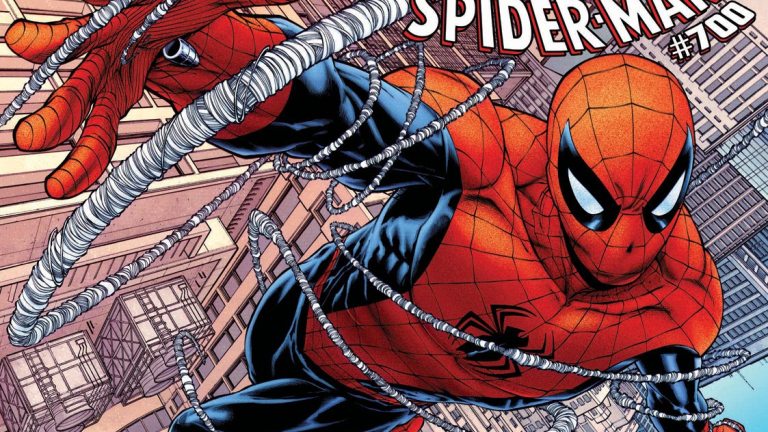 Year of Geek‭ ‬2012
December‭ ‬31,‭ ‬2012‭ ‬Skyfall Makes Over‭ ‬$1‭ ‬BillionSkyfall,‭ ‬the‭ ‬23rd James Bond flick,‭ ‬completely destroyed every record in the‭ ‬50‭ ‬year cinematic history of the Bond franchise.‭ ‬The film‭ ‬cost Sony‭ ‬$200‭ ‬million‭ ‬to make and‭ ‬brought in‭ ‬$289‭ ‬million in North America alone.‭ ‬Skyfall reached the‭ ‬$1‭ ‬billion‭ ‬mark in late December.‭ ‬It's safe to say Sony has made their money back and then some,‭ ‬wouldn't you agree‭?
December‭ ‬26,‭ ‬2012‭ ‬The Death of Peter Parker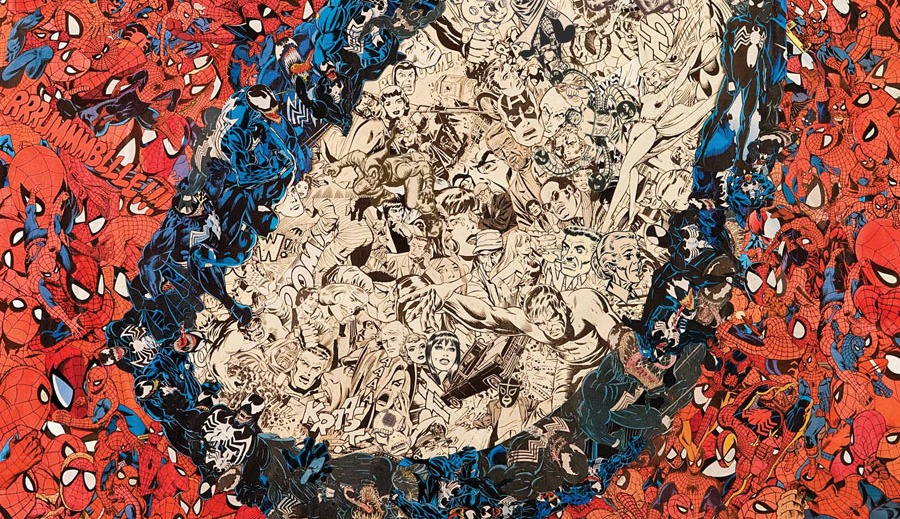 The Amazing Spider-Man‭ ‬#700‭ (‬Marvel‭)‬ by Dan Slott and Humberto Ramos truly had an epic feel to it.‭ ‬The most exciting Marvel comic book run to date came to an end‭ ‬with The Amazing Spider-Man‭ ‬#700.‭ ‬In the‭ ‬incredibly controversial‭ ‬#700,‭ ‬Peter Parker dies‭ ‬at the hands of Doctor Octavius and Doctor Octavius becomes the new Spider-Man,‭ ‬an introduction to The Superior Spider-Man.
December‭ ‬21,‭ ‬2012‭ ‬Gail Simone Back As Batgirl Writer Gail Simone announced via Twitter and Tumblr that she has been reinstated as the writer of DC's popular Batgirl title‭! ‬This came after Simone was‭ ‬surprisingly relieved of her writing duties on‭ ‬Batgirl several weeks‭ ‬prior.‭ ‬DC's removal of Simone as Batgirl writer over email‭ ‬sparked quite a controversy among fans of the title and Simone,‭ ‬who took to‭ ‬social media to make their displeasure known.‭ ‬It appeared that the fans‭' ‬voices‭ ‬were‭ ‬heard,‭ ‬when Simone announced,‭ ‬via Twitter:‭ "‬Here's a thing.‭ ‬Gail Simone is the new Batgirl writer.‭" ‬Simone released a slightly longer statement‭ ‬via her Tumblr page,‭ ‬in which she thanked the fans and DC Comics.
December‭ ‬9,‭ ‬2012‭ ‬Gail Simone Removed as Batgirl Writer‭In a shocking turn of events,‭ ‬fan-favorite writer,‭ ‬Gail Simone was apparently forced off Batgirl by DC Comics.‭ ‬Simone confirmed the news on Twitter with this statement:‭ "‬On Wednesday of last week,‭ ‬new Batgirl editor Brian Cunningham informed me by email that I was no longer the writer of Batgirl.‭" ‬Ouch…
December‭ ‬8,‭ ‬2012‭ ‬Hitman's Controversial Facebook AppThe minds behind Hitman: Absolution released an app on Facebook that allowed you to put a fake hit,‭ ‬keyword‭ ‬FAKE,‭ ‬on your friends‭ ‬because of the size of their personal body parts,‭ ‬their hair color,‭ ‬their annoying laugh,‭ ‬etc.‭ ‬You know,‭ ‬your choice.‭ ‬This resulted in OUTRAGE.‭ ‬As in many people,‭ ‬very angry.‭ ‬And all of them on Facebook.
December‭ ‬3,‭ ‬2012‭ ‬Stan Lee Visits the Boys From‭ '‬Comic Book Men‭'Stan Lee made a prominent appearance on AMC's‭ ‬Comic Book Men.‭ ‬After Walt asked Stan Lee his opinion about the Captain Stacy storyline in The Amazing Spider-Man,‭ ‬Walt‭ ‬sat down with his legs crossed like a little boy listening to story time.‭ ‬In this story,‭ ‬Captain Stacy is the father of Peter Parker's love interest,‭ ‬Gwen and is crushed by Doctor Octopus.‭ ‬As he dies,‭ ‬he tells Spider-Man that he knows his true identity is Peter Parker and to take care of Gwen.‭ ‬Stan remarked that it was one of the best panels in comic book history.
November‭ ‬13,‭ ‬2012‭ ‬Call of Duty:‭ ‬Black Ops II Released
Call of Duty's highest grossing title in history was released in retail stores on November‭ ‬13,‭ ‬2012.‭ ‬Call of Duty:‭ ‬Black Ops II is a must-own title for fps fans.‭ ‬It is,‭ ‬hands down,‭ ‬the best Call of Duty game to date,‭ ‬as well as the most ambitious.‭ ‬The campaign is simply groundbreaking.‭ ‬Multiplayer is exhilarating and addictive,‭ ‬as always.‭ ‬While sound design is holding‭ ‬Call of Duty:‭ ‬Black Ops back from being the perfect game,‭ ‬it still‭ ‬received a‭ ‬93‭ ‬out of‭ ‬100‭ ‬score from us.
November‭ ‬6,‭ ‬2012‭ ‬Halo‭ ‬4‭ ‬ReleasedAfter playing through Halo‭ ‬4,‭ ‬it is very clear that‭ ‬343‭ ‬Industries is no pushover.‭ ‬They proved themselves worthy of taking-over Bungie's wildly successful creation,‭ ‬Halo.‭ ‬343‭ ‬Industries‭ ‬took all the good things from the Halo series and put their own stamp on it,‭ ‬creating a truly re-invigorated Halo game.‭ ‬Halo‭ ‬4‭ ‬is very well polished and has a soundtrack that could compete with any blockbuster film.‭ ‬While the game does have minor flaws,‭ ‬it is an overall excellent first attempt‭ ‬from‭ ‬343‭ ‬Industries.‭
November‭ ‬4,‭ ‬2012‭ ‬The Walking Dead:‭ ‬Death of LoriOn AMC's megahit show The Walking Dead‭, ‬Lori,‭ ‬Carl and Maggie's group‭ ‬of survivors is overrun by walkers,‭ ‬so those three‭ ‬break away from the rest of the group and‭ ‬strike out on their own.‭ ‬Very pregnant‭ ‬Lori goes into labor while running away from the zombies and tries to push the baby out‭ ‬while standing up.‭ ‬There are complications.‭ ‬Lori says the only way to save the baby is for Maggie to cut her open and take the baby out via‭ ‬frontier style C-section.‭ ‬The slicing open of Lori was a very scary moment while it lasted.‭ ‬The baby survived,‭ ‬but Lori lost too much blood‭ ‬during the whole slice and dice delivery.‭ ‬Carl ends‭ ‬Lori life so she doesn't come back as a zombie.‭ ‬Carl elected himself to shoot her,‭ ‬in a very moving moment‭ ‬on The Walking Dead.‭ ‬Viewers hear the gunshot and shortly‭ ‬thereafter see Carl‭ ‬fleeing,‭ ‬in the grips of anger and fear‭ ‬over what he has just done.
October‭ ‬30,‭ ‬2012‭ ‬Disney Buys Lucasfilm LTDMoviemaking giant Disney bought Lucasfilm Ltd.‭ ‬for over‭ ‬$4‭ ‬billion dollars and announced that there are plans to make the next Star Wars film entitled Star Wars:‭ ‬Episode VII.‭ ‬Disney also announced that they have plans to continue the Star Wars franchise‭ ‬into the future by releasing‭ ‬further installments in the Star Wars‭ ‬franchise every other year.
October‭ ‬30,‭ ‬2012‭ ‬Ubisoft Releases Assassin's Creed‭ ‬3Assassin's Creed III is a solid game with a fantastic story and‭ ‬makes‭ ‬a good addition to the Assassin's Creed series.‭ ‬The graphics are amazing,‭ ‬both detailed and beautiful.‭ ‬Ubisoft‭ ‬added weather to the Assassin's Creed's animus,‭ ‬allowing for rain as well as‭ ‬winter with snow on the ground.‭ ‬Assassin's Creed‭ ‬3‭ ‬is the best Assassin's Creed‭ ‬thus far and the most expansive open world for‭ ‬all your assassination needs.‭
October‭ ‬17th,‭ ‬2012‭ ‬Batwoman‭ ‬#13‭ (‬DC Comics‭) ‬-‭ ‬The First Meeting of Batwoman and Wonder Woman‭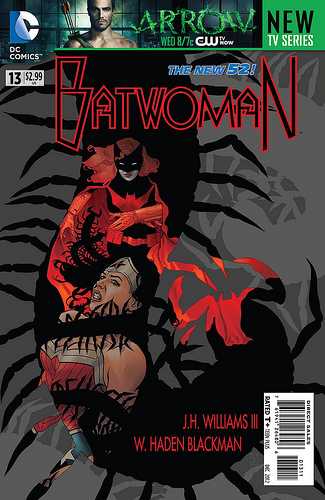 This comic is THE textbook example on how to feature another major comic book character in a comic book series,‭ ‬especially when that comic book character‭ ‬happens to‭ "‬belong‭" ‬to one of your competitor's‭; ‬in this case,‭ ‬Marvel.‭ ‬In this issue of Batwoman she‭ ‬meets Wonder Woman for the first time.‭ ‬The‭ ‬two‭ ‬join forces to take on Nyx and they‭ ‬make a remarkable team.‭ ‬J.H.‭ ‬Williams III is the writer and artist of this comic and his artwork is colorful and detailed.‭ ‬This is a must pick up for all‭ ‬the fans of female superheroes out there‭!
September‭ ‬21,‭ ‬2012‭ ‬iPhone‭ ‬5‭ ‬Is‭ ‬ReleasedThe latest iPhone,‭ ‬the iPhone‭ ‬5,‭ ‬hit stores on September‭ ‬21,‭ ‬2012,‭ ‬with pre-orders available the week prior.‭ ‬Pre-orders sold out twenty times faster than its predecessor iPhones.‭ ‬The iPhone‭ ‬5‭ ‬has better battery performance,‭ ‬better graphic performance and is two times faster than previous models.
August‭ ‬29,‭ ‬2012‭ ‬Superman Gets A New Romance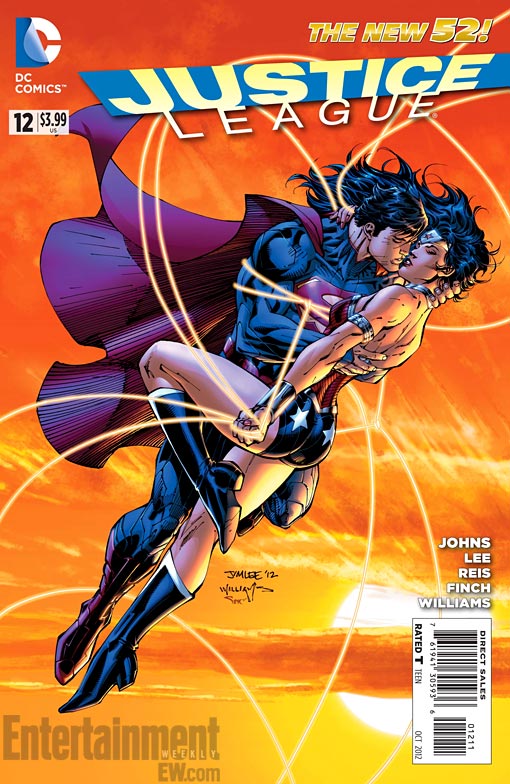 In Justice League‭ ‬#12‭ (‬DC Comics‭)‬,‭ ‬the‭ ‬latest revelation has finally put‭ ‬a stop to all those tongues wagging and‭ ‬silenced the debate over just why Clark Kent's marriage to Lois Lane disappeared.‭ ‬We have Superman's new romance and who is fit to date Superman‭? ‬Why Wonder Woman,‭ ‬of course.
July‭ ‬20,‭ ‬2012‭ ‬The Dark Knight Rises Hits TheatersThe latest Batman film made well over‭ ‬$1‭ ‬billion in‭ ‬2012‭ ‬and for good reason.‭ ‬Warner Bros/Legendary Pictures made way for Christopher Nolan to complete the Dark Knight trilogy.‭ ‬The Dark Knight Rises may not be the best of‭ ‬Nolan's three Dark Knight installments,‭ ‬but it stands proudly‭ ‬beside them,‭ ‬ranking‭ ‬right up with The Avengers as blockbuster of the year‭ (‬they're very different films,‭ ‬of course,‭ ‬but each strong at what they do‭)‬.
July‭ ‬11,‭ ‬2012‭ ‬The Walking Dead‭ ‬#100‭ ‬Is Released‭ We are well over‭ ‬100‭ ‬issues deep into The Walking Dead comic series and readers are definitely enjoying this long and suspenseful ride.‭ ‬In Robert Kirkman's bicentennial issue,‭ ‬we see the unfortunate and surprising death of one of the long loved characters in the series‭ *** ‬SPOILER‭ *** (‬it is Glenn‭)‬.‭ ‬With a brutal bat to the head from new villain of the series Negan,‭ ‬bye bye went one of our favorite characters in The Walking Dead.‭ ‬R.I.P.‭ ‬Glenn.
June‭ ‬13,‭ ‬2012‭ ‬Batman‭ ‬#10:‭ ‬Thomas Wayne Behind Court Of Owls‭ ‬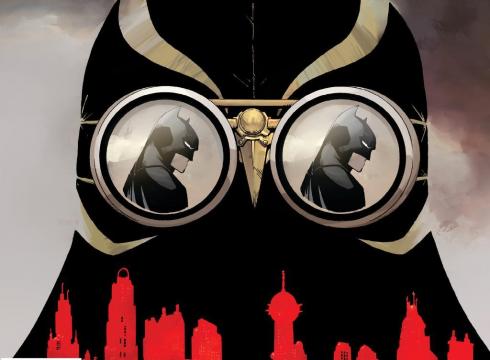 Scott Synder and Greg Capullo team up again for the‭ ‬best Batman comic of the year.‭ ‬In this issue,‭ ‬we discover who was behind the Court of Owls‭ (‬which we been building‭ ‬to for the first half of the year‭)‬.‭ ‬And it is,‭ ‬frankly,‭ ‬the biggest shocker in the Batman series‭ *** ‬SPOILER‭ *** ‬It is the‭ ‬previously‭ ‬thought,‭ ‬long dead little brother of Bruce Wayne,‭ ‬Thomas Wayne Jr.‭ ‬Awesome reveal,‭ ‬anyone‭?? ‬Capullo's dark and scruffy drawing of the Dark Knight is gritty.‭ ‬And,‭ ‬at the end of the issue,‭ ‬we get a bonus peak into Alfred's childhood,‭ ‬which is cool.
May‭ ‬4,‭ ‬2012‭ ‬The Avengers Hits TheatersThe Avengers broke records for an opening weekend,‭ ‬bringing in over‭ ‬$200.3‭ ‬million.‭ ‬There is a point towards the end of the movie‭ ‬during which all of the Avengers assemble for battle and is one of the most iconic film sequences of the year.‭
March‭ ‬12,‭ ‬2012‭ ‬The Hunger Games Movie Hits TheatersThe big screen adaptation of the novel The Hunger Games hit movie theaters on March‭ ‬12,‭ ‬2012.‭ ‬The movie grossed more than‭ ‬$650‭ ‬million and‭ ‬garnered favorable critical reception.‭ ‬Katniss Everdeen was among the most searched terms in‭ ‬2012,‭ ‬according to Google.
March‭ ‬6,‭ ‬2012‭ ‬Sheldon Moldoff,‭ ‬Golden Age Artist,‭ ‬Passes Away‭ Sheldon Moldoff‭ ‬who died several months after suffering a stroke,‭ ‬was the quiet gentleman of the Golden Age of comics.‭ ‬The artist is survived by three children,‭ ‬seven grandchildren and great-grandchildren.‭ ‬Moldoff was the co-creator of Bat-Girl,‭ ‬Batwoman,‭ ‬Poison Ivy and Mr.‭ ‬Freeze.
January‭ ‬13,‭ ‬2012,‭ ‬DC Comics Trademarks New Company Logo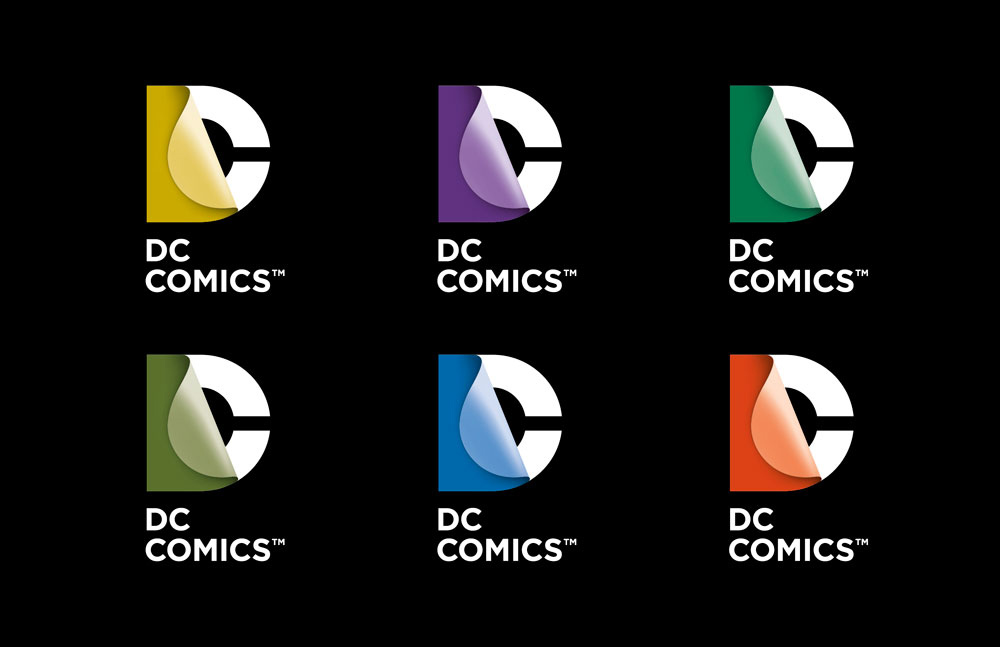 The arrival of New‭ ‬52‭ ‬in‭ ‬late‭ ‬2011‭ ‬cemented a line-wide refocus of the DC brand that came shortly after an attempt‭ ‬to expand the company's comic book movie‭ ‬properties with Green Lantern,‭ ‬the movie.‭ ‬Such a clean,‭ ‬new image for the familiar two-letter symbol is a truly drastic departure from the stylish swish some readers had only just become used to.‭ ‬The new logo has reportedly been trademarked without color.
Follow us on Facebook and Twitter for news, reviews and trailers revolving around the world of geek.