News
X-Men: Michael Jackson Wanted to Play Professor X
X-Men writer David Hayter looks back on the casting process for Bryan Singer's original film, including some shocking casting ideas.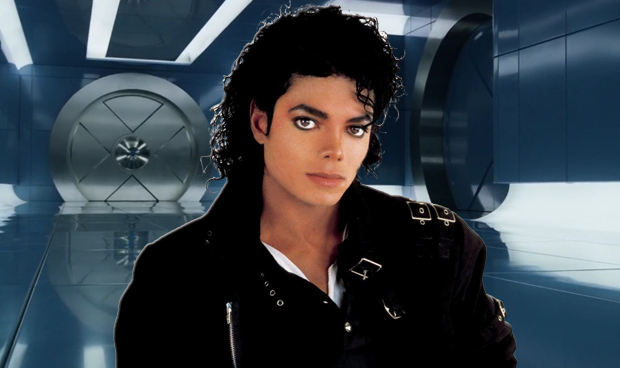 With Logan hitting tomorrow, showcasing what will apparently be Hugh Jackman's final outing in his 17-year cinematic run as Wolverine, the collective fandom is understandably elegiac about the legendary tenure. In a recent interview, screenwriter David Hayter – a key component of Fox's early X-Men movie franchise – discusses some shocking casting prospects that the original production considered in director Bryan Singer's genre-defining 2000 original film.
Speaking with THR, Hayter looks back on the days of the X-Men film's gestation. Hayter, a name video game connoisseurs will recognize as the perennial voice of Solid Snake in the Metal Gear series, wrote the screenplay to 2000's X-Men, based on a story collaboration with Singer and Tom DeSanto, later tackling sequel X2: X-Men United and Zack Snyder's Watchmen. Hayter reveals how X-Men's seminal nature also meant that early casting ideas got kooky, name-dropping some shocking early choices for the cast. Pertinently, while Patrick Stewart – who also recently implied he's leaving the franchise after Logan – is intrinsically associated with the "older" contemporary iteration of Professor Charles Xavier, it seems that a certain late King of Pop had his eyes on that iconic role. As Hayter explains:
"I was writing it [X-Men] for the comic book characters. I was brought on as they were casting, so I was lucky enough to be there for some of the people who came in like Terence Stamp for Xavier and Janet Jackson and Mariah Carey for Storm. Michael Jackson came in because he wanted to play Professor X. It was amazing. Shaq came in [for Bishop]. Viggo Mortensen came in. I really liked Viggo for Wolverine, but it didn't come together for whatever reason. Angela Bassett was our first choice for Storm, but her agents wanted more money than we had at the time. Same with Rachael Leigh Cook for Rogue."
Feasible choices aside, it's surreal to consider that we could have had an onscreen version of Professor Charles Xavier who, rather than putting his fingers to his temple in telepathic concentration, instead grabbed his crotch. While Hayter did cite some genuinely intriguing ideas for the cast, it seems that the original X-Men could have become a shallow celebrity showcase full of inexperienced actors that likely would have ignored the comic book nuances that made the film such a success. Moreover, it would have altered the course of the current comic book movie/TV Renaissance in ways unimaginable. Hayter also explains that the casting of a then-unknown Hugh Jackman for the central role as Wolverine came about in the aftermath of Dougray Scott's misfortune.
"[Then-Fox executive] Tom Rothman really wanted Dougray Scott to play Wolverine and he was shooting Mission: Impossible 2 and Tom Cruise kept calling Bryan and saying, 'We just need him a little while longer, a little while longer.' We were starting to shoot and Wolverine was the lead and we didn't have him. Bryan suspected something was hinky, and so he sent the costume designer down to Australia, ostensibly to get wardrobe shots, but really it was to find out what was going on. What we found out was Dougray had been in a motorcycle accident filming the climax of MI2. He was pretty messed up. It was a real shame he couldn't do it. And Hugh had been somebody who had been in the mix earlier and it was [executive producer] Lauren Shuler Donner who said, 'Why don't we bring him?'"
In the very early stages, Wolverine became the choice protagonist by the creative team, notably because he was conceived as being played by Mel Gibson. However, by the time the role fell into Jackman's lap, the choice – seemingly contradictory to the ensemble-based Marvel Comic – was serendipitous, since Jackman's performance brought an identifiable humanity to the character that, arguably, isn't quite there in the rougher-edged comic book version.
Similarly, Hayter reveals that Halle Berry's role as Storm also expanded tremendously in 2003's X2 after the screen capital she earned in-between films from her Monster's Ball Oscar win. Hayter's last contribution to the series saw him loosely consulting with director Brett Ratner on the series' (much-maligned) 2006 third entry X-Men: The Last Stand.
Logan will be see a certain "Old Man" pass the torch before walking off into the comic book movie sunset when it hits theaters on March 3.