News
X-Men: Dark Phoenix Release Date, Trailers, Cast, Posters, and News
The next and last 20th Century Fox X-Men movie is supposed to finally tell the Dark Phoenix story properly. We're rooting for it.
Most folks believe in second chances, and that includes Simon Kinberg and 20th Century Fox. After a less than satisfactory attempt at adapting the epic Chris Claremont and John Byrne comic book story "The Dark Phoenix Saga" in 2006's forgettable X-Men: The Last Stand, Kinberg has graduated from co-screenwriter to director. 
Kinberg is also looking to do this iconic comic book tale justice in Dark Phoenix (X-Men: Dark Phoenix for international release), the seventh X-Men movie and the one that looks poised to embrace comic book iconography more freely than previous X-Men films. As we approach the June release date of the Sophie Turner-led film, much has slowly been released about the blockbuster film in which Jean Grey stars as a woman divided between superhero and…  an anti-heroine at least.
While Kinberg is a first-time director, he has had a long and compelling career as a producer at 20th Century Fox. In addition to the X-Men movies he's written, he also produced genre favorites like The Martian, Deadpool,and Logan. In fact, Den of Geek chatted with Kinberg and fellow X-producer Hutch Parker all the way back in 2017, where they spoke candidly about how being there first-hand to see how good movies in the genre (say, Logan) and bad ones (say, 2015's Fantastic Four) were made helps inform Kinberg on doing his own movie and doing it right.
Here's everything else we know so far.
X-Men: Dark Phoenix Release Date
X-Men: Dark Phoenix just keeps moving around. Previously scheduled for Feb. 14, 2019 (and Nov. 2, 2018 before that), it will now open on June 7, 2019 instead. The complete schedule of upcoming X-Men movies can be found here.
X-Men: Dark Phoenix Trailers
The latest Dark Phoenix preview begins with a walk down mutant memory lane, setting the scene with earlier entries of Fox's X-Men movie mythos with faces like Hugh Jackman's Wolverine, Patrick Stewart's Professor Xavier, Halle Berry's Storm, and, most pertinently, Famke Janssen's original Jean Grey. It's an appropriate prelude, since it is the final proper entry in the nearly two-decade-old film continuity, with the April-2020-scheduled spinoff, The New Mutants, set as the final film altogether.
The billed "final" trailer for Dark Phoenix reveals more about Jean Grey's Phoenix origin story, and possibly even more about the nature of the Phoenix Force itself.
The second trailer didn't hold back spoilers as it's heavily implied that a major X-Men character is about to join that great Brotherhood in the sky. It also hints at the full cosmic bent of Jean Grey…
The first Dark Phoenix trailer can be viewed below.
We broke down the trailer and what it all might mean here.
X-Men: Dark Phoenix Cast
For starters the entire main X-Men: First Class cast will return: James McAvoy as Charles Xavier, Michael Fassbender as Magneto, Jennifer Lawrence as Mystique, and Nicholas Hoult as Beast!
read more: Everything You Need to Know About the Black Widow Movie
Of course with a title like Dark Phoenix, it's obvious that among the "young mutants" introduced in X-Men: Apocalypse, Sophie Turner's Jean Grey/Phoenix will be taking a starring role. Tye Sheridan as Cyclops, Alexandra Shipp as Storm, and Kodi Smit-McPhee as Nightcrawler are all also returning. Evan Peters' fast-moving Quicksilver is also returning to the franchise.
Jessica Chastain is attached to play the film's main villain, who has previously been reported to be Lilandra, the Empress of the Shi'Ar Empire. However, Chastain has since denied that and she has clearly been cast in a role that now appears to be at least a composite of several comic book characters created by Kinberg, including presumably Lilandra. With that said, we do know that she is a shapeshifting alien, so we would expect her to have cosmic designs for Jean Grey's Phoenix, which is also not unlike Lilandra in the comics… Just saying…
X-Men: Dark Phoenix Story
In the pages of Entertainment Weekly's 2018 preview, Sophie Turner's Jean Grey has consumed the cover with fiery grace. With an iconography that suggests something closer to what comic fans expect from the Phoenix, it was the first image in a bevy of photos that reveal some interesting details. It was also our first tease that the film would finally do the famous comic book sequence in which Jean Grey is possessed by a cosmic force. The synopsis confirmed as much:
After the team is dispatched to space for a rescue mission, a solar flare hits the X-Jet and the surge of energy ignites a malevolent, power-hungry new force within Jean – played by Game of Thrones' Sophie Turner – the Phoenix. While Jean is both the hero and villain, Dark Phoenix also introduces an other-worldly (and for now, top secret) shape-shifter (Jessica Chastain), who attempts to manipulate Phoenix for her own agenda.
We can also confirm as much after viewing the first 10 or so minutes of Dark Phoenix at New York Comic Con last year. During a film presentation, at which Simon Kinberg, Sophie Turner, and Tye Sheridan were all present, the opening sequence of the film included the X-Men going to space in order to rescue an unconscious crew of a NASA space flight. In the midst of this, a solar flair (with something perhaps more nefarious attached) consumes Jean Grey's body and she becomes either awakened by or possessed with a great power.
read more: Marvel Movies Watch Order – An MCU Timeline Guide
This also is the beginning of a tension between James McAvoy's Charles Xavier and Jennifer Lawrence's Mystique, the team leader who resents Charles sending the X-Men on such a dangerous mission. She also has the nifty zinger that since the women are doing all the saving around here that he should change their name to "X-Women."
We also know the ending has changed dramatically after reshoots. Originally set to return to space, where the film begins, most or all of the ending will apparently now take place in battle on and around a trainwreck apparently precipitated when Jean Grey's Phoenix attacks the moving vehicle that is carrying an arrested group of X-Men. Entertainment Weekly confirmed as much, writing, "[The] filmmakers decided to revamp the look of Phoenix in post (more 'cosmic' and less 'flamy,' according to the director) and shoot a new third act (instead of taking place in space, the climax finds all the X-Men kidnapped and on board a military train)."
X-Men: Dark Phoenix Clips
We've had a handful of clips so far and one is a real dynamite sequence in which the X-Men go to space and we get a tease of Quicksilver in action. In this clip, we also get a sample of Hans Zimmer's Dark Phoenix score.
The next several clips show Jean Grey dealing with the negative influence of Jessica Chastain's mysterious character and another of her going Phoenix on military who have approached Magneto's still-in-infancy Genosha Island community. For the record the first promises some intriguing thematic possibilities with Chastain pointing out to Jean that the rules she listens to are done to keep her own agency in check. Hopefully the film explores that to a greater degree.
The final clip so far shows Charles Xavier and Magneto facing off yet again, this time over the fate of Jean Grey.
X-Men: Dark Phoenix Posters and Photos
Here is the latest image of Jessica Chastain's mysterious villain clearly asserting control over Sophie Turner's Jean Grey.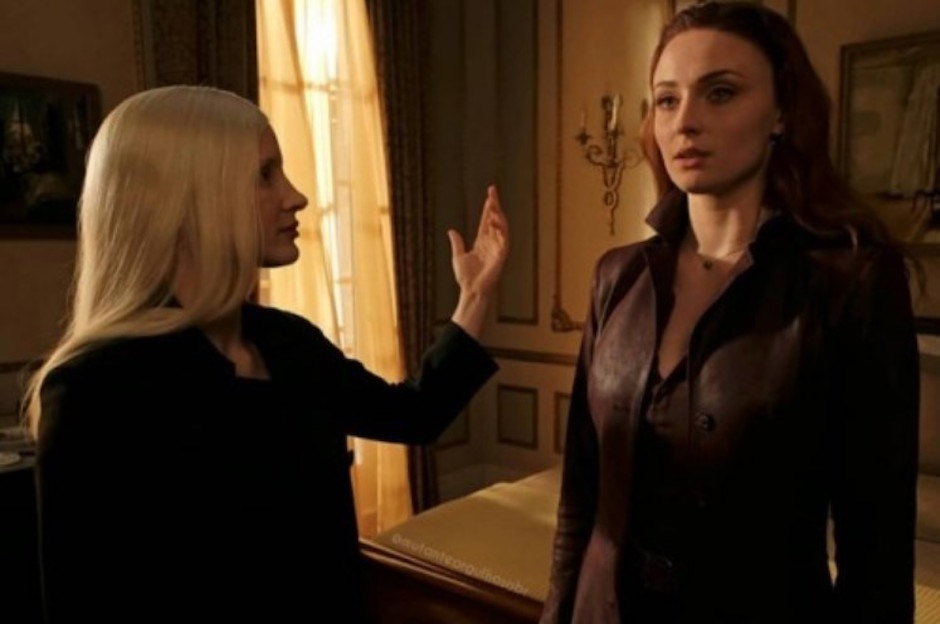 Here are some older photos and artwork.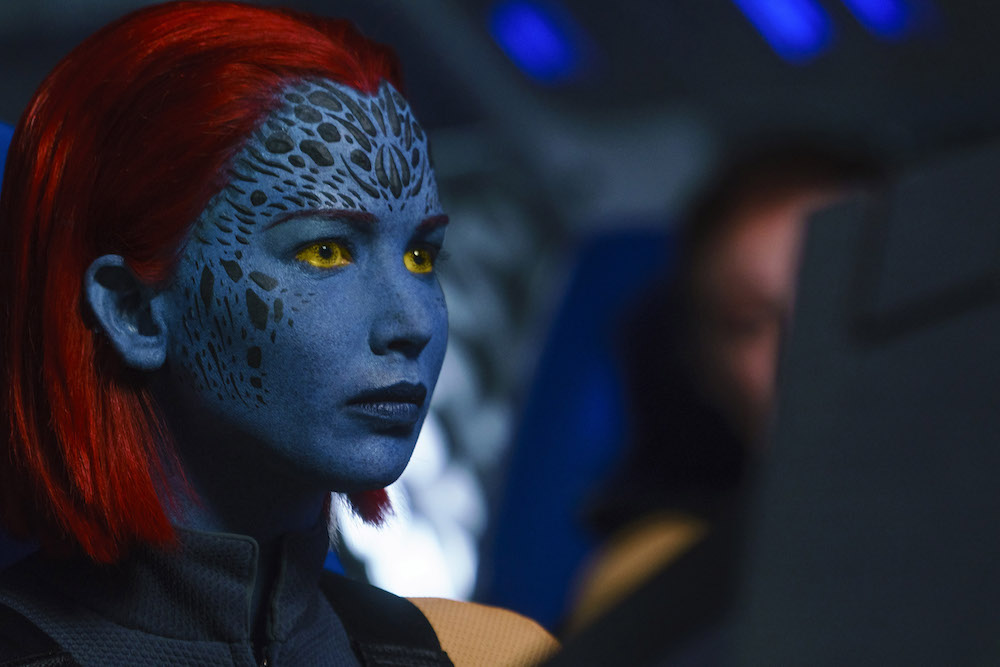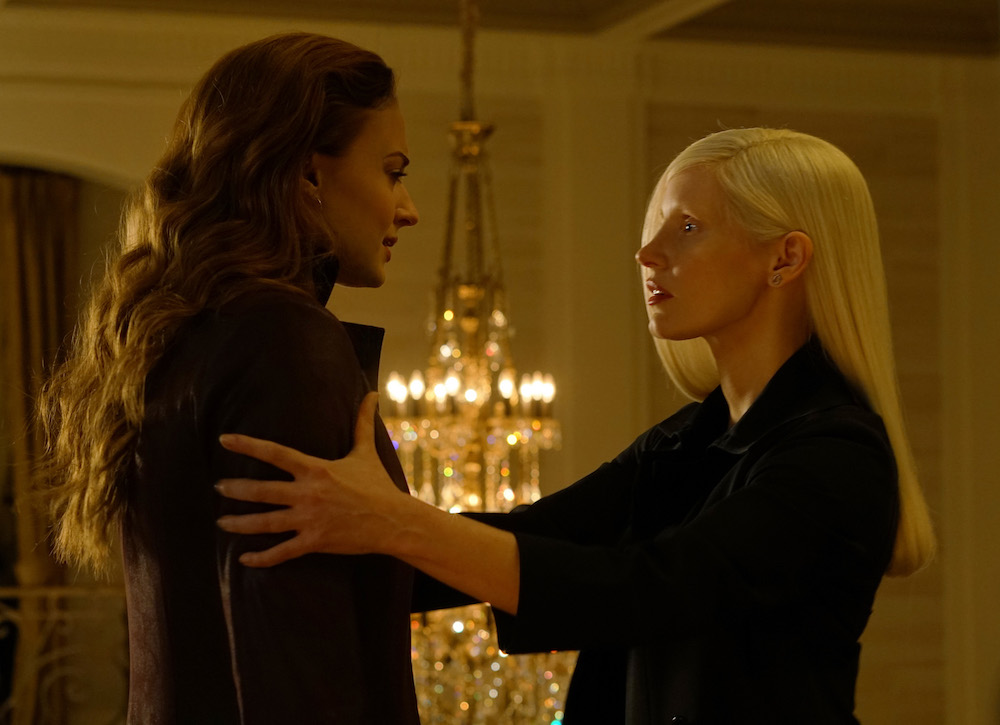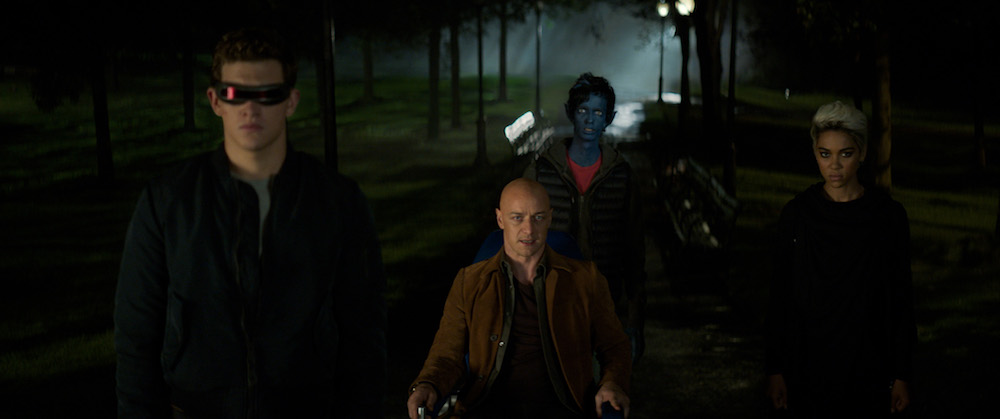 These X-Men: Dark Phoenix photos – arriving via Empire – first give us a look at Michael Fassbender's returning Magneto, who appears to be getting the rabid stray dog treatment by a gang of gun-toting goons. Either that or he just experienced something seismic and powerful.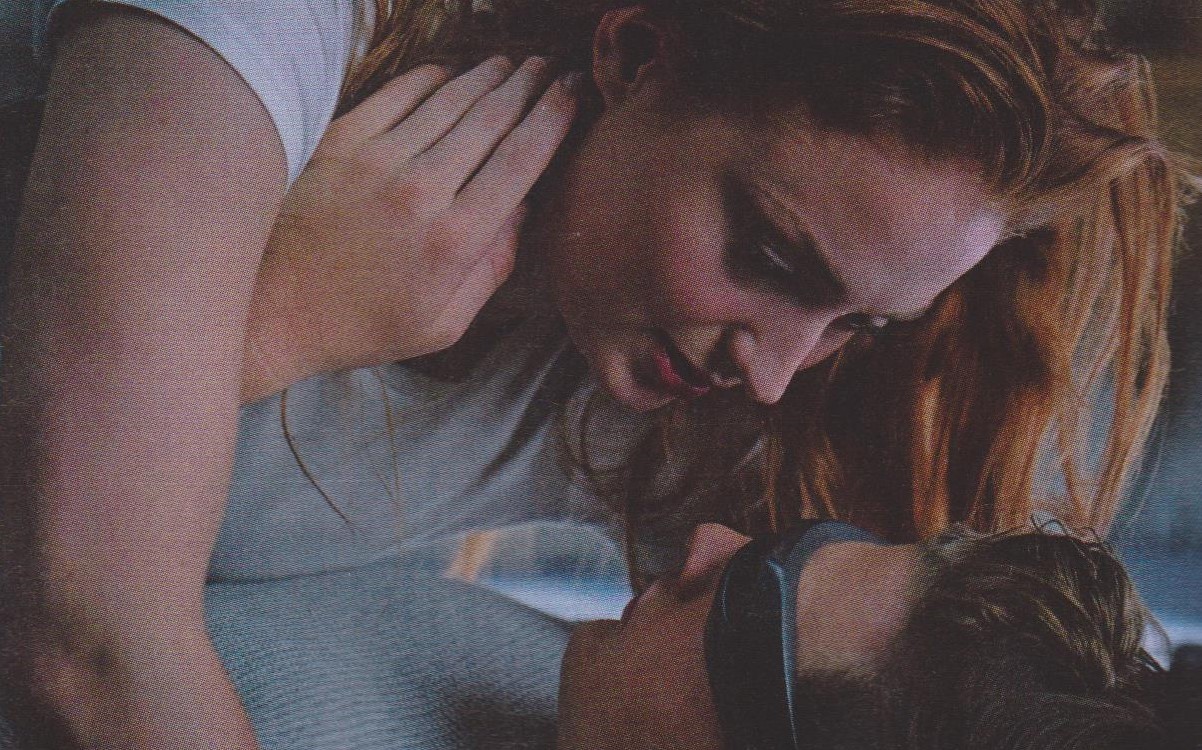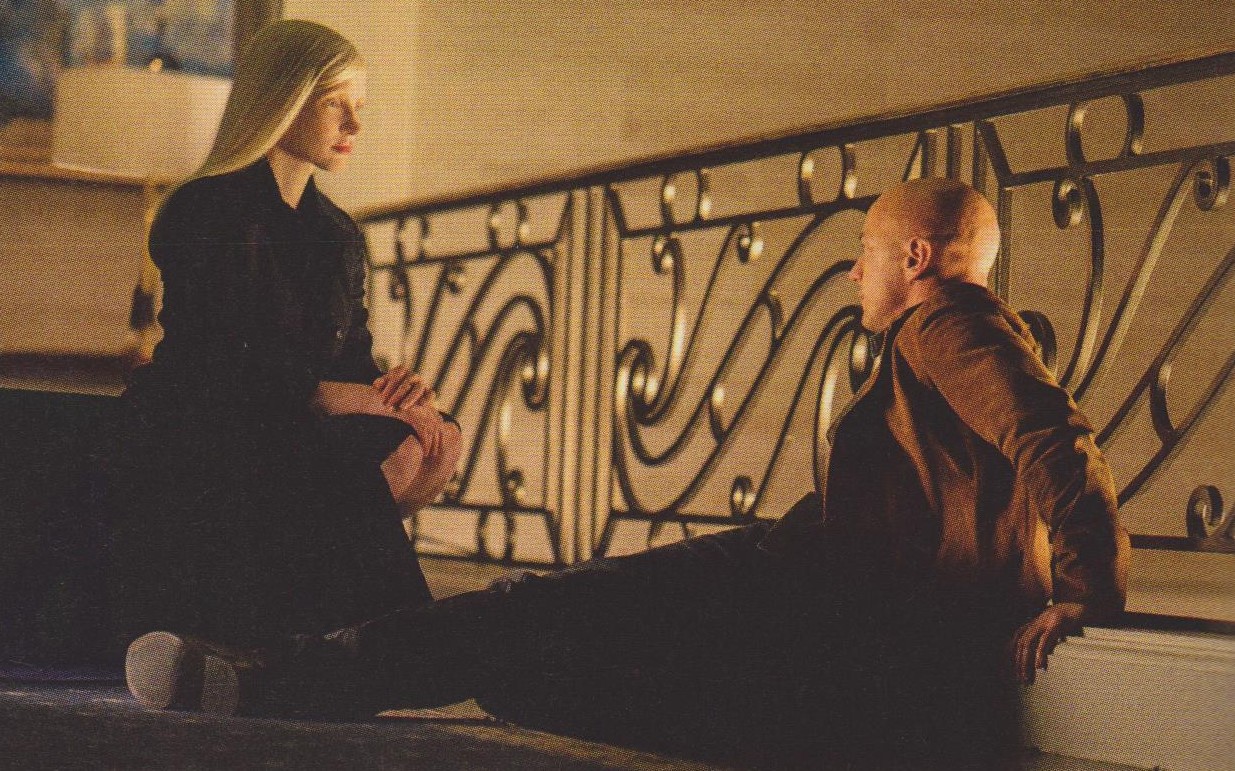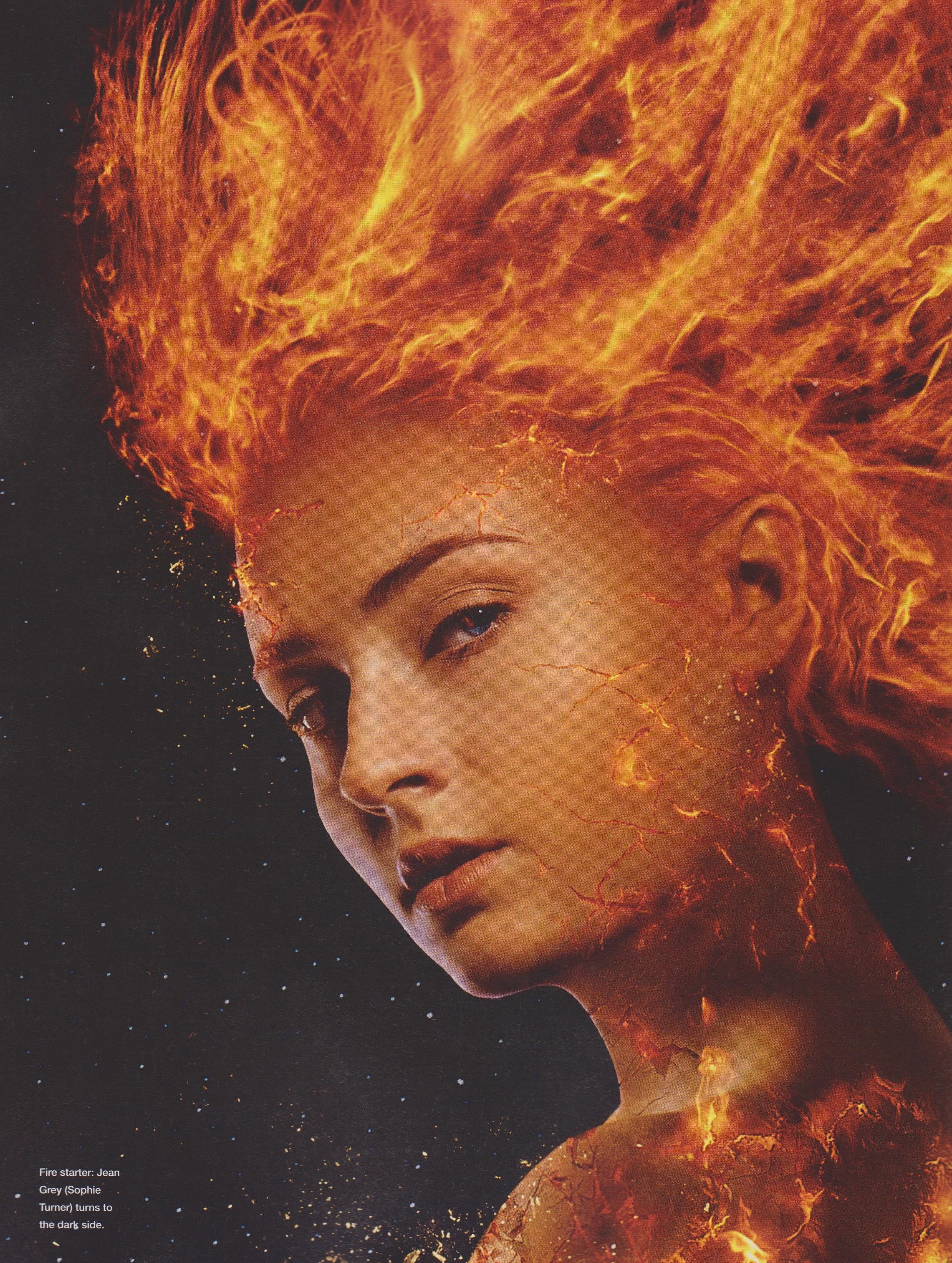 There have been a variety of Dark Phoenix posters, and frankly most of them have been very nifty. Our favorite is the final "team" poster, which evokes Phoenix's first appearance in X-Men #101.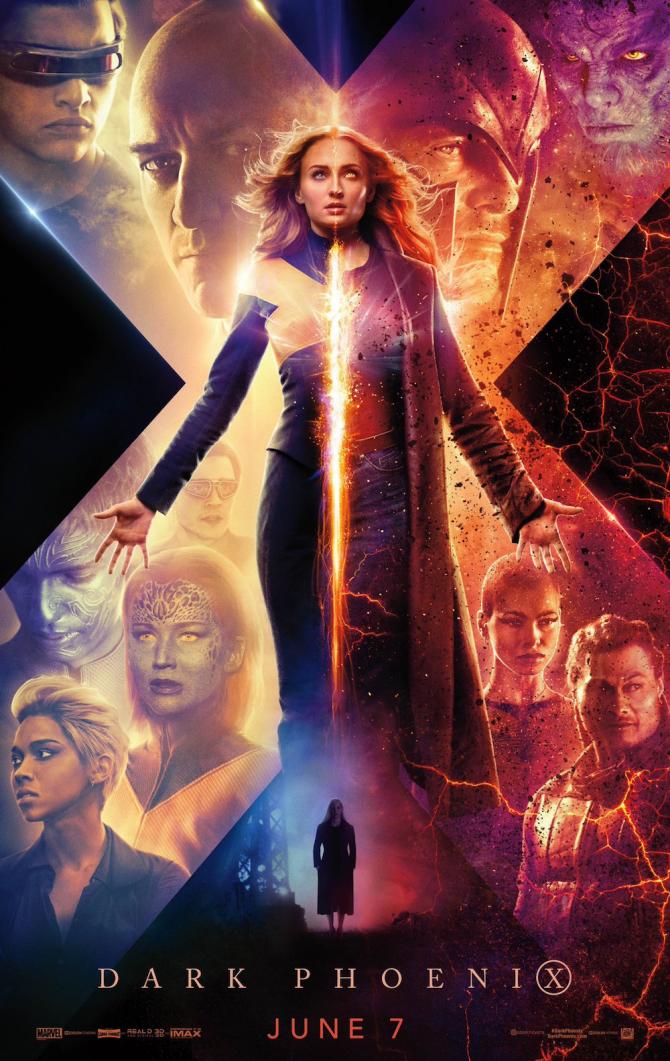 We also think this animated poster is quite impressive.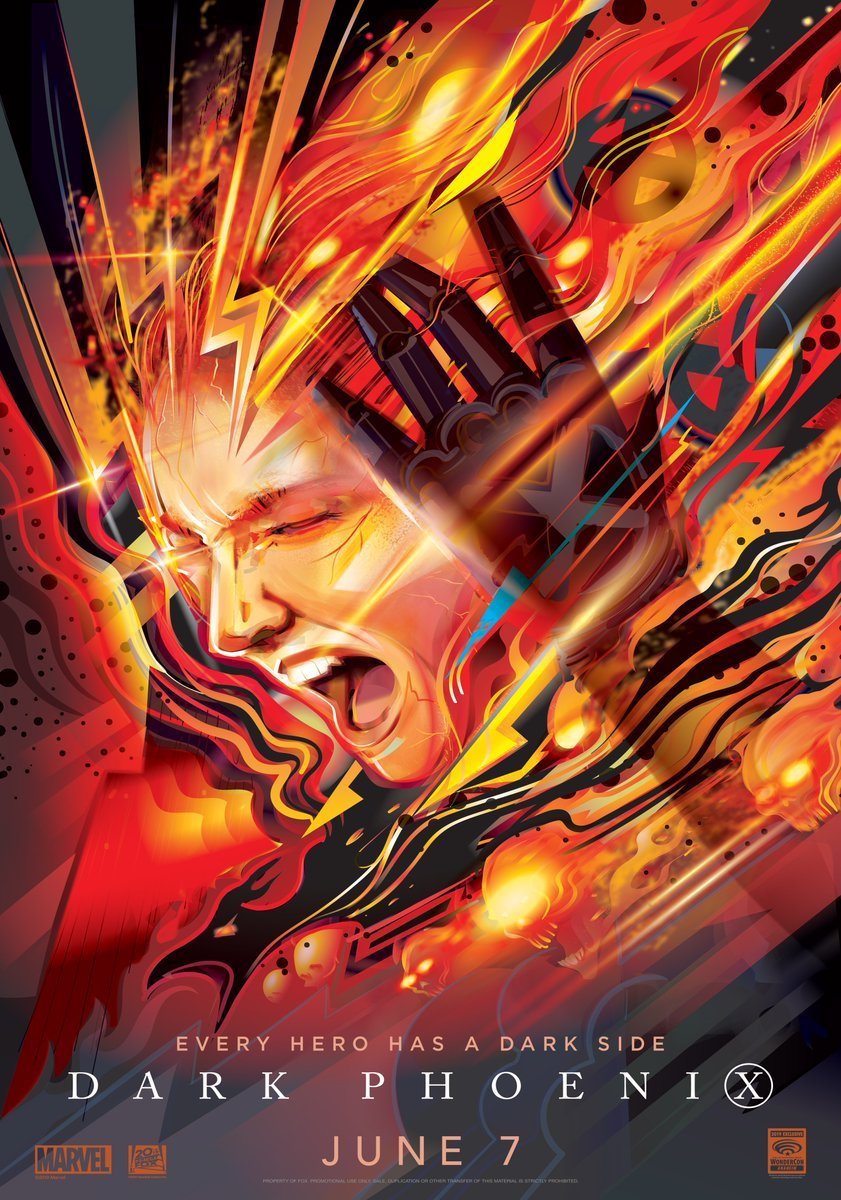 This early poster teased a cosmic tone we still hope is more present in the movies than trailers have suggested.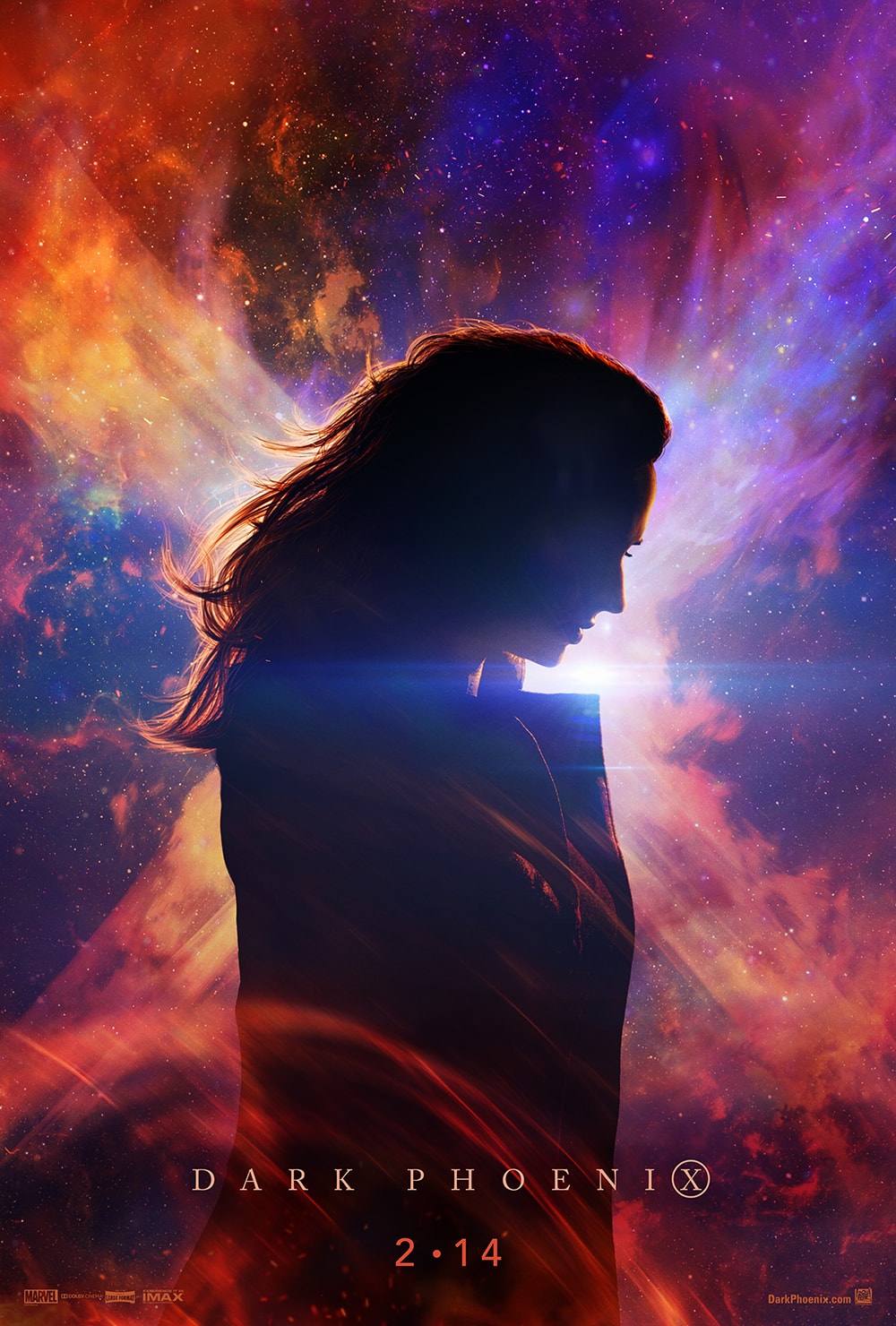 And here is a slew of character posters released via IGN.