News
X-Men: Dark Phoenix to be 'New Beginning' for Franchise
Simon Kinberg and the stars of X-Men: Dark Phoenix talk about the need to experiment with the franchise more, beginning in 2019.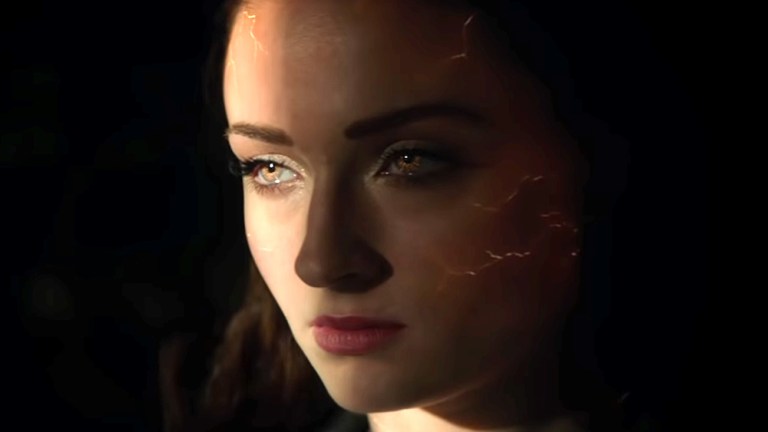 If writer-director Simon Kinberg is worried about the impending acquisition of 20th Century Fox by Disney, he's not showing it. Indeed, Kinberg was on hand along with stars Sophie Turner and Jessica Chastain at the CCXP in Brazil last week to promote Dark Phoenix, which is being marketed internationally as X-Men: Dark Phoenix. The film has gotten many fans curious, especially after the last trailer, due to the fact that it theoretically could be the final entry in the classic X-Men movie franchise that began in 2000. It also was delayed for several weeks of reshoots but is now on course for a summer 2019 release date.
At CCXP, Kinberg revealed that Marvel Studios President Kevin Feige had "reviewed" the Dark Phoenix screenplay and tone, and likely has some thoughts on the direction it is going in, although we'll probably never see those actual notes. Now an interview that Kinberg, Turner, and Chastain did with CinePop reveals some interesting details, including how Kinberg hopes Dark Phoenix is the beginning of a new era for the franchise. Kinberg indicates he wishes to get away from the Bryan Singer tonal formula that dates back to the original film and 2003's X2, and the current director wants to reach toward more experimentation. Repeatedly he describes Dark Phoenix to be a dark drama, just as Deadpool was a raunchy romantic comedy and Logan a grim, adult Western. He also hopes that all future X-Men movies have such tonal diversity, beginning in the mainline with Dark Phoenix.
"I think for many years with the X-Men, Bryan really transformed the superhero genre in 2000 or 2001 when the first one came out. That's almost 20 years ago. It is a long time ago. And at that time, superhero movies were not wildly popular, actually. There had been a few failures in the mid-90s, and there hadn't been a lot of superhero movies, if any, around that time and X-Men sort of was revolutionary in its moment. But that was 20 years ago and I think, I really felt like it was time to really change the look, the feel, the tone, the vibe of these movies. And that doesn't mean this is the one going forward, it just means that if it's me or whoever directs the next one, you can make it different, and you have to make it different."
It's an interesting admission, and personally I think there's some truth in it. The amount of risk-taking in Logan and Deadpool 2 in the last few years, as well as the prospect of a horror X-Men movie in New Mutants, makes this writer reluctant to see the mutants forced to bend to the Marvel Studios house style if/when they come under that umbrella. Until then you can watch the full video interview below.
Dark Phoenix, meanwhile, opens on June 7, 2019. The full schedule of X-Men movies can be found here.
David Crow is the Film Section Editor at Den of Geek. He's also a member of the Online Film Critics Society. Read more of his work here. You can follow him on Twitter @DCrowsNest.