News
X-Men: Dark Phoenix is Drama About "Who Your Real Friends Are"
Evan Peters, Quicksilver in X-Men: Dark Phoenix, says the film is a serious drama about a family learning who they can really rely on.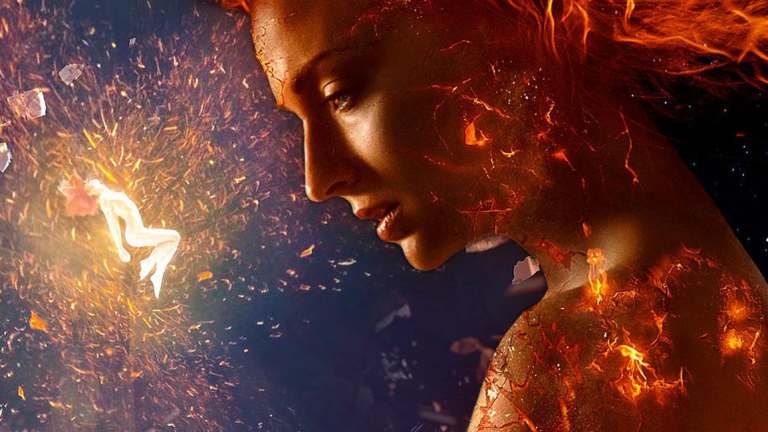 Ever since it was announced that 20th Century Fox and writer-director Simon Kinberg were revisiting the famed X-Men story "The Dark Phoenix Saga," there's been and continues to be much speculation about what that will look like. The official logline is to create something more faithful to the iconic comic book narrative than 2006's X-Men: The Last Stand, and judging at least by early press materials of Sophie Turner as the eponymous lead of X-Men: Dark Phoenix, it certainly will be a more evocative film than what came before. And now, while speaking with Quicksilver star Evan Peters about his new film American Animals, the X-Men actor confirmed to us the movie is about "family" and discovering who your true friends are when things get bad.
"I think the title kind of says it all: it's a little bit darker and it's a little bit more of a drama," Peters said. "It's really about Phoenix and Jean's inner-struggle and how that pans out, and who your real friends are. Who's helping you through these difficult times? So it's really about that and it's about the X-Men family, and I think it's a serious film."
Given that one of the most beloved aspects of the original comic narrative involved the X-Men deciding if they would stand by Jean or not when aliens arrived to execute the admittedly dangerous mutant, it would seem the film's conflict will test which X-Men choose to stand next to Turner's Jean Grey when things get weird.
These thoughts came from Peters when he sat down with our correspondent Don Kaye to discuss his new film, in which he plays a bored student of privilege who cracks a plan to steal priceless Audobon prints from a university. It is a far cry from his character in X-Men: Dark Phoenix, who according to Peters is getting more comfortable in his role as a superhero. While Peters has remained an audience favorite since his introduction in 2014's X-Men: Days of Future Past, he only officially joined the team at the end of X-Men: Apocalypse (2016). In the latest film, things have changed for both Quicksilver and the newly reformed X-family. After saving the world from an Egyptian "god," the X-Men are now popular heroes around the world and are accepted as a force for good… which puts Quicksilver in a new status quo.
"Quickie is with the X-Men going on missions and doing good with his powers. So he's kind of integrated himself into that world and is trying to fit in there as best he can."
This leads to him being part of a chosen family that is put in a situation that is highly "emotional" when Turner's Jean Grey begins losing her grip as her superpowers take on a literally cosmic bent during a mission to space.
The film has notably also moved release dates from its original scheduled Nov. 2, 2018 release to Feb. 14, 2019. This is admittedly a relatively small delay, likely due to scheduling conflicts. Perhaps for that very reason, Peters is not sure when he's expected to suit up again as the quickster mutant. When asked if he's begun reshoots, Peters said, "No, I'll be going back, I think. I'm not sure when or for how much, but I'm excited to get back in there and do some more stuff, it'll be fun."
Whatever else is added or changed, it is expected the film will continue its new take on a familiar tale in which Jean Grey's cosmic abilities as the Phoenix tempt her dark side, as well as attract the attention of extraterrestrials. While it is unclear if the aliens in the film are the iconic Shi'ar from X-Men comic book lore, or even if Jessica Chastain's unnamed antagonist in the film—who was initially reported to be Shi'ar empress Lilandra— is an alien, we can be sure the film will take a more grounded tact to achieve what writer-director Kinberg and his cast, including now Peters, describes as a drama that's unlike other superhero fare.