News
X-Men: Dark Phoenix Creator Chris Claremont Likes the Movie
The writer behind X-Men's golden era, including The Dark Phoenix Saga, compares the new movie favorably to Avengers: Endgame.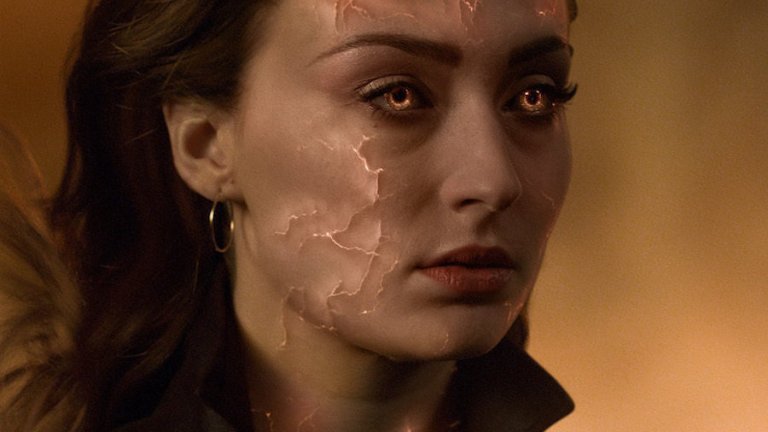 In the modern day and age, it can be difficult to have a dissenting opinion. When fans tend to evaluate reviews by the "consensus" of a Rotten Tomatoes aggregate score—as opposed to the hundreds of words each individual critic used to study a film—and social media flattens conversations to 280-character cram sessions, it's hard for a contrarian voice to even be heard. But it sure helps when it's an authority, such as Chris Claremont, longtime X-Men writer and co-creator of "The Dark Phoenix Saga," which inspired this past weekend's Dark Phoenix movie.
While the conversation has already turned for most to how the movie was a box office and critical failure for the fading 20th Century Fox—which on Monday morning already saw fingers begin to be pointed—a funny thing occurred on Claremont's Instagram page over the weekend: he confirmed he liked Dark Phoenix and thought it did justice to the story he co-authored with John Byrne about Jean Grey giving into cosmic impulses that could destroy the universe.
Writing on his Instagram page, Claremont said, "Thanks to [Simon Kinberg and Sophie Turner] for bringing Jean's story so wonderfully to life! Essentially true to the original comics story, it turned the focus of the X-film from Charley & Eric (& Hank & Raven) to the students, to Scott (& Ororo & Kurt) & most of all, to Jean and did so brilliantly."
Claremont goes on to compare the film favorably to the more MacGuffin-based villainy of Thanos in Avengers: Endgame by writing, "This is *her* story. Here, [Jessica Chastain] is the putative adversary but the real foe is the temptation Jean feels herself. This is all about her in a way Thanos/Avengers was not. Their battle was more traditional, Tony's sacrifice a culmination of story progression. Jean was a kid, college-age with her whole life ahead. She [had] everything to live for. Tony faced sacrifice, to save not only the world but the wife & child he loved. Jean's choice was *so* much more primal and therefore difficult. And this movie tells that story oh so well."
And to Claremont's credit, there is something of a point to Dark Phoenix being more intimate in tone and somber with its aesthetic. It attempted a more human story than good guys fighting bad guys over magic rocks. However, personally, there is much to be said about execution and while Dark Phoenix has more sophisticated ambitions, Avengers: Endgame achieved its popcorn intentions far more successfully—to put it mildly.
read more: X-Men Dark Phoenix Reference and Easter Egg Guide
Nonetheless, it's welcome to hear a dissenting opinion that puts some emphasis on Dark Phoenix's qualities. While I was not a fan of the movie, its approach is not wholly the disaster the box office numbers and social media feeding frenzy might suggest, featuring some virtues that have already been lost in a cacophony of ridicule. And if anyone is allowed to disagree with the "consensus," it is the man most responsible for turning Jean Grey into more than just the tokenized "Marvel Girl" from the original Stan Lee and Jack Kirby X-Men comic books.
Claremont came aboard the X-Men comic book series on X-Men #94 in 1975 and in less than a year transformed Jean Grey into the celestial, godlike Phoenix in X-Men #101 with artist Dave Cockrum. Claremont oversaw the entire saga that ended with penciler John Byrne helping transform Jean into the "Dark Phoenix," a being of such threatening cosmic power that aliens come to Earth execute her after she destroys a planet. Jean Grey famously "chose to die a mortal than live as a god." You know, until that got retconned.
Claremont also was the writer of a variety of other iconic X-Men stories including "Days of Future Past" and "God Loves, Man Kills." He also co-created iconic characters like Phoenix, Rogue, Kitty Pryde, Gambit, Psylocke, Emma Frost, Mystique, and many, many more. So his thoughts on Dark Phoenix are at least worth hearing out with an open mind.
His full Instagram post of praise for the film is below.