News
X-Men: Beale Street Actress KiKi Layne Wants to Play Storm
KiKi Layne is "actively plotting" to play Storm in an X-Men adaptation.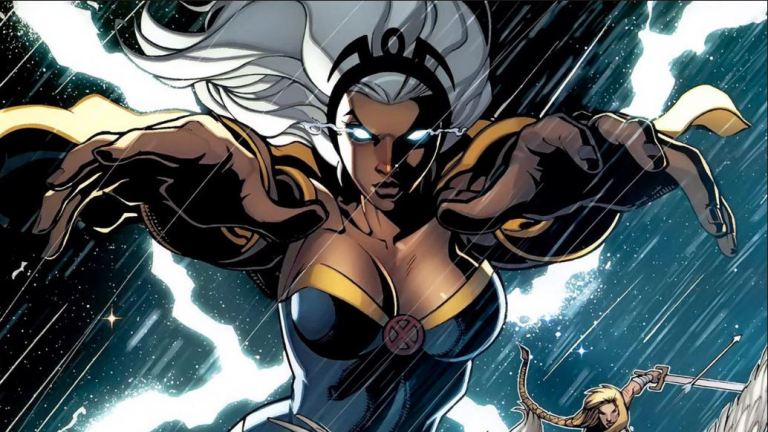 Actress KiKi Layne is campaigning to play X-Men's Storm.
In an interview with Variety, Layne revealed that she's a huge fan of Storm. In fact, she describes the character as "an image of myself, of a powerful chocolate black woman," and that she thinks "that's an amazing image to have." At some point, she would love to have the chance to play the character.
Actually, it sounds like Layne might be doing a little more than wishing. She mentioned that her agents, managers, and herself have been "actively plotting" to secure the role. What, exactly, that means is up for some debate as Layne didn't elaborate on the extent of her active pursuit of the role. It's also possible that she was at least half-joking about the idea of being able to actively pursue the role in regards to upcoming oppurtunities.
After all, it's hard to say for sure when Storm might grace the big – or small – screen again. Alexandra Shipp is set to play her in Dark Phoenix, and there hasn't been any confirmation of any other major X-Men adaptations featuring Storm. However, Disney's acquisition of Fox (and therefore the X-Men film rights) does open up some intriguing possibilities. You have to believe that Disney might want to effectively "reboot" X-Men within the MCU, and that process will undoubtedly include recasting many of the series' major characters at some point.
It's certainly hard to argue with the idea of Layne playing Storm. Not only is Layne's star on the rise thanks to the strength of her debut in If Beale Street Could Talk (and her upcoming role in Native Son), but there's always something to be said for finding a performer who has a personal attachment to the popular character they're hired to play. That's especially true of superhero adaptations where insincere performances tend to stick out.
Now we just have to hope that there's another notable X-Men adaptation to look forward to which will afford Layne the oppurtunity to live out her superhero dreams.
Matthew Byrd is a staff writer for Den of Geek. He spends most of his days trying to pitch deep-dive analytical pieces about Killer Klowns From Outer Space to an increasingly perturbed series of editors. You can read more of his work here or find him on Twitter at @SilverTuna014.