News
X-Men 7 Will be Gritty and Dangerous
Simon Kinberg and Hutch Parker told us how X-Men: Supernova is deep in prep, and how Logan is affecting it.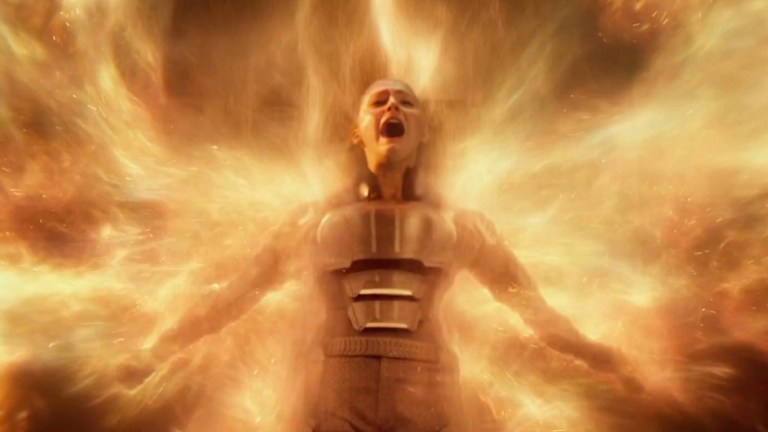 While sitting down Friday morning with Simon Kinberg and Hutch Parker, it's clear that the X-Men producers are savoring the moment. On a whirlwind media tour for Hugh Jackman's mutant swan song, they've been everywhere from New York to Berlin and back again promoting Logan, a film that much like Deadpool and FX's Legion before it, has been met with a near euphoric critical reception. It's enough to make one wonder if it all will have a major influence on the purported X-Men: Supernova, the upcoming seventh X-Men film in the franchise.
Indeed, with rumors circulating that Kinberg is even in line to direct the next team X-movie—he wrote the screenplays for the last two X-Men: Days of Future Past and X-Men: Apocalypse—it's a subject we were very intent on bringing up. Kinberg, who confirmed his interest in doing more on X-Men 7 which is "deep in prep" (although nothing is agreed upon in terms of directing it), spoke very candidly about whether the receptions for Logan, Deadpool, and Legion are having an effect on what fans are calling "Supernova."
"It has," Kinberg said about Logan influencing the next X-Men movie. Hutch Parker also pointed it just isn't X-Men films either—but the marketplace as a whole that's raising the bar on superhero pictures.
"I think five, 10, 15 years ago, there was a feeling that titles alone were enough to make a movie, and to open a movie," Kinberg reflects. "And we found—the industry has found—in the last three, four, five years that if you don't make a great movie, you get exposed for it, and you get exposed before the movie even opens. And people look at Rotten Tomatoes more than they look at movie times, and if you don't have a good Rotten Tomatoes score, and you don't have good critical reception of the movie, you don't have a movie that's going to succeed, with very, very few exceptions."
"So it's a great challenge to us as filmmakers that each of these movies feels original, fresh, and good. So with the X-Men movies, they'll be as different from Logan as Logan was from Deadpool. And what they will have in common, all of them, hopefully and at least in their intention, is to be provocative and radical, and new and fresh, even though we're seven, eight, however many movies into a franchise."
But how specifically will X-Men 7 differ from what's come before? Both Kinberg and Parker confirmed that they're deep into production on the film, which looks like it is closer to fruition than fans might've expected a month ago.
"In terms of development of the next X-Men movie, which Hutch and I are in deep, deep inside of right now, regardless of what my role is going to be on the movie—and we really are deep inside it and in prep on it, in truth—it is the challenge that we have given ourselves, and that the studio has given us too, by the way, is to make it feel fresh and different from all of the X-Men movies that have proceeded it and feel like it's a new experience. And that's a great opportunity as an artist and a filmmaker."
Further, while Kinberg and Hutch would not answer whether there would be a more cosmic or science fiction bent to X-Men: Supernova, Kinberg did promise that the film would be more grounded and gritty than any X-Men movie fans have seen before.
"I can't really talk about the content of what we're talking about right now," Kinberg begins. "But we certainly want to enter into new areas that the X-Men haven't entered into before. And that means just not the possibility of what you said, but really the interpersonal dynamics between these characters has to feel different, and heated and visceral, and human and relatable in ways that maybe some of the movies in the past have been more theatrical and sort of operatic. We would like the next movie to feel grounded and even gritty and dangerous in ways that we haven't really seen an X-Men movie be."
That next X-Men movie will come eventually, and certainly with a Kinberg screenplay too. In the meantime, Logan opens on March 3, and it really is fantastic. If you come back a little later, we'll have our full interview with Kinberg and Parker about that clawed opus.