News
X-Force: Drew Goddard and Ryan Reynolds Still Want It as Next Deadpool Movie
Drew Goddard says they still need to talk with Disney and Fox, but he and Ryan Reynolds want X-Force to happen as next Deadpool movie.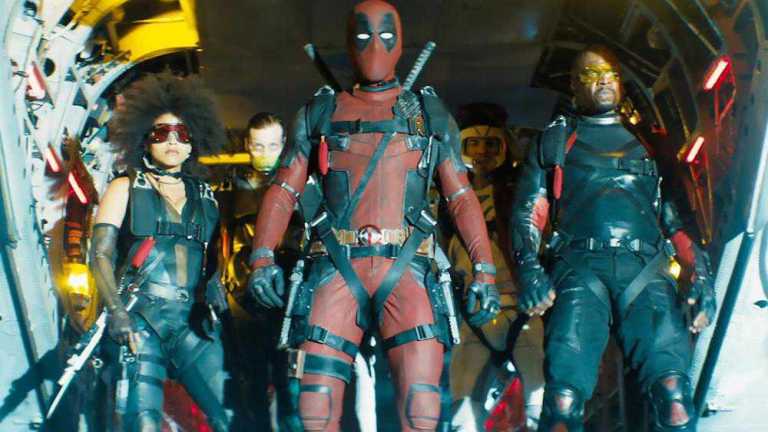 It is amazing how much more convoluted corporate politics are than even esoteric comic book craziness. Indeed, Ryan Reynolds has found a goldmine of comedic material in the latter realm, gently mocking the absurdities of X-Men lore in Deadpool and its sequel, which most recently left him poised to star in an intriguing X-Force adaptation. While primarily a gag in Deadpool 2, X-Force is intended to get its own movie, and one that is slated to be written and directed by Drew Goddard, the screenwriter of The Martian and the creative mastermind behind The Cabin in the Woods.
And yet, due to an $85 billion deal between Disney and 21st Century Fox over most of the latter's media production assets, the fate of X-Force, as well as all other mutant-related projects developed by the studio 20th Century Fox, remains in doubt. Still, Goddard was hopeful when we spoke to him this morning about the prospect of X-Force, even cautiously intimating that he and star Ryan Reynolds plan on the film to be the next time we see Reynolds in his shiny red Deadpool spandex.
Speaking with Goddard about his new neo noir acid trip, the wickedly entertaining Bad Times at the El Royale, the subject of X-Force inevitably came up. While Goddard took a broader "wait and see" approach to whether X-Force will actually be his next movie, he revealed that he and Reynolds still talk and are hopeful about seeing the Merc with a Mouth, as well as presumably Josh Brolin's Cable and Zazie Beetz's Domino, in a genuine ensemble film.
"I tend to focus very intensely on one project at a time," Goddard told us. "I sort of am just finishing up Bad Times here. I think once we do that, once we've birthed this movie out into the world, then it'll be time to [figure out] what's next, and meet with Ryan, and Fox and Disney, and figure out what makes sense."
When asked if he and Reynolds still want it to be the star's next Deadpool movie, the director says, "I think so. Ryan and I have a very good communication, and we're both incredibly excited about the opportunities. I think when you're dealing with billion-dollar mergers, it's hard to know what's going to happen to be honest." He then adds with a laugh, "Like when Disney and Fox are combining, those issues are so far above our paygrade! I've learned to just be patient and wait and see what happens, and go from there."
X-Force is still on Fox's slate, and we genuinely hope it happens. In the meantime, Bad Times at the El Royale is in theaters on Oct. 12, and we'll have our full interview with the filmmaker before its release next week.
David Crow is the Film Section Editor at Den of Geek. He's also a member of the Online Film Critics Society. Read more of his work here. You can follow him on Twitter @DCrowsNest.