News
Wynonna Earp Season 1 Blu-ray: IndieGogo Campaign Launched
If you want a Wynonna Earp Season 1 Blu-ray, then you must get it through this IndieGogo campaign.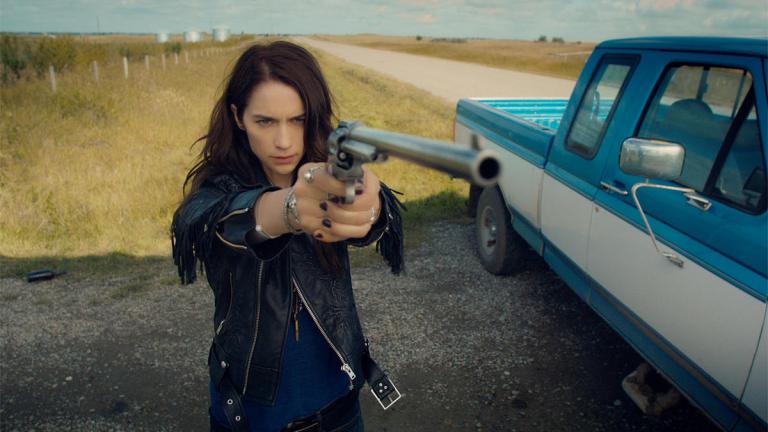 Welcome to the new era of entertainment. IDW has launched an IndieGogo campaign in order to make a Wynonna Earp Season 1 Blu-ray release happen, the latest example of an established company seeking out fan support to make production or distribution a possibility.
Unlike shows like The Expanse or The Magicians, Syfy's Wynonna Earp has enjoyed more of a cult following than widespread criticial acclaim and ratings success. (Though it should have both of those things — Wynonna Earp is great.) But, man, is that cult audience loyal, making Wynonna Earp the perfect show for a campaign like this.
The IndieGogo campaign is looking to raise $50,000 and, at the time of this writing, had just passed the $20,000 mark with two months left in the campaign. The Blu-ray promises to include all 13 episodes from the first season, as well as behind-the-scenes content and cast interviews. Here's the official description:
Own the first season of the fan-favorite WYNONNA EARP television show. Grab a donut, a bottle of whiskey, and hold on to your hats as Wynonna, Waverly, Doc, Dolls, and Officer Haught fight against the dirtiest pack of demons, monsters, and paranormal outlaws Pugatory has to offer. ONLY AVAILABLE ON INDIEGOGO.
Estimated shipment of the Wynonna Earp Season 1 Blu-ray is for September, and a $25 contribution to the campaign will get you a copy. Amongst the other perks: $40 will get you a copy of Wynonna Earp: Season Zero #1 by Beau Smith; $65 will get you a 48-page, hardcover picture book from the first season; $75 will get you a replica of Wynonna's necklace (while supplies last); $250 gets you an invite to the SDCC Wynonna Earp party; $1,000 gets you a Wynonna Earp comic book cameo; and $3,000 gets you the ultimate Wynonna Earp SDCC experience.