News
Wreck-It Ralph 2 adds James Corden and Jodi Benson
The voice of The Little Mermaid, Jodi Benson, and James Corden have been added to the Wreck-It Ralph 2 cast...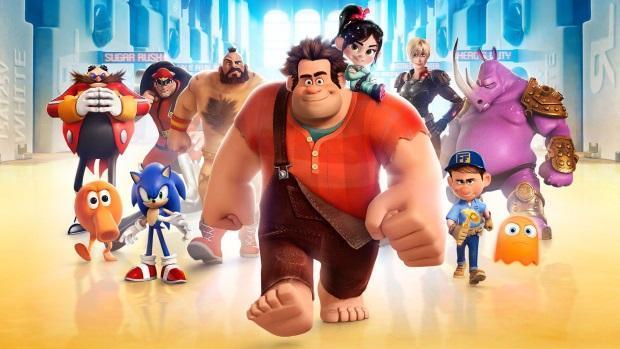 Work on Wreck it Ralph 2 is currently at a very advanced storyboarding stage, with directors Rich Moore and Phil Johnston in the midst of fixing up, wrecking, then fixing up again their animatic 'story reels,' all on the way to full-steam-ahead CG production. At the same time, recording is underway with the cast, both old and new.
And this is how we've received a first indication that the cast will include Jodi Benson, the voice of Ariel in The Little Mermaid and Barbie in the Toy Story films. She posted a picture to her Instagram that shows her hanging out with Moore and the film's producer (not to mention leading Fix-It Felix lookalike) Clark Spencer.
"So very honored to be working with Oscar nominated & Golden Globe winners Rich Moore & Clark Spencer back at my original home, Walt Disney Animation Studios," she said. Benson, by the way, has reprised the role of Barbie in Toy Story 4.
A little while back, Jane Lynch told Collider that she'd soon start recording on Wreck it Ralph 2. According to Lynch, she'll share some of her recording sessions with Jack McBrayer, the voice of Felix in the film. This is relatively unusual for an animated film, but it can yield strong results – after all, a lot of actors will tell you that their 'acting is reacting'. I think we can read into this that Lynch and McBrayer, or rather Sgt. Calhoun and Fix-It Felix, will have a good amount of interaction in the film.
The plot, as I understand it, sees Ralph and Vanellope getting online. Whether this means Calhoun and Felix do too, and somehow get separated from the leads, or if they end up being left in the arcade alone remains to be seen.
John C Reilly is, it has been suggested to me, providing the voice of more than one character in this film. That might mean he's doing a throwaway cameo, providing his own voice – the internet is a big place full of crazy post-modern possibilities – or, as was rumoured a long, long time ago, voicing more than one version of Ralph. That's a touch Buzz Lightyear-sounding, but I'm sure Moore and Johnston could find their own take on the idea or, if it's not working, ditch it entirely. There's definitely a long way to go on development of this one yet.
And there's one more thing, as Frank Columbo might have it: James Corden also has a role in the film. Ralph's brother? Son? Himself, in a video clip on the internet? Again, guessing games are just silly fun at this stage.
The only thing I really feel sure about right now is that Disney are leaning into Wreck it Ralph 2, that Johnston is a fine writer and Moore is a tremendous director. We'll keep you posted as more news trickles forth.