News
World War Z 2 Reportedly Canceled at Paramount
While David Fincher was to reunite with Brad Pitt to direct World War Z 2, the sequel appears to be (permanently) dead.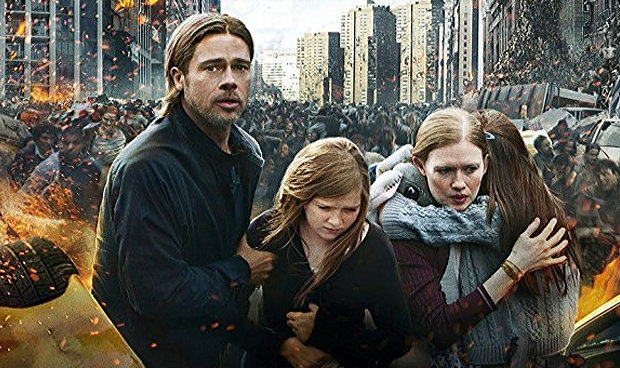 World War Z's sequel plans have reportedly been put down by Paramount like a plague-infected zombie.
It appears that the long-mooted World War Z 2 has been taken off the developmental slate by the studio, as The Playlist reports. The reason seems to be a lack of momentum from the studio after years of mysterious production delays. As the report indicates, the sequel – once set for a June 9, 2017 release date – received unenthusiastic treatment by Paramount as planned start dates came and went. Budget was also a key factor, since the studio was looking at what would have been an exorbitant 6-month shoot across five different countries, starting stateside in Atlanta.
It's quite a turn of events, especially considering how prospects for the World War Z sequel were as auspicious as ever when David Fincher was appointed as director; a turn that would have reunited star Brad Pitt with his Se7en, Fight Club and The Curious Case of Benjamin Button helmer. However, besides a fatal case of production inertia, Fincher's schedule never quite aligned with the project. Indeed, Fincher currently has his hands full editing the upcoming second season of his acclaimed Netflix crime series, Mindhunter, which, at best, would have left options open for a summer 2019 production.
Thus, even the best-case scenario would have seen World War Z 2 released sometime late in 2020 – some 7 years after the first film arrived. Sure, the first World War Z – loosely based on the 2006 Max Brooks novel of the same name, directed by Monster's Ball and Finding Neverland helmer Marc Forster – turned out to be a decent film, having overcame a large amount of negative press generated during the build-up to its release over frequent rewrites and its $190 million budget. However, the question of whether the film was that memorable to warrant a seven-year sequel would probably yield an unfavorable answer, at least with industry prognosticators.  
Fincher had been working on World War Z 2 with Dennis Kelly, a writer of the U.K. television series, Utopia, since at least 2017. However, the project lost a key proponent at Paramount when CEO Brad Grey passed away in the summer of 2017. Of course, it didn't help that Fincher's work on Netflix's Mindhunter always took up much of his valuable time. Moreover, Kelly wasn't exactly twiddling his thumbs the whole time. After being placed in charge of a now-stagnant television project for Amazon, adapting Iain Banks's sprawling sci-fi novel series, Consider Phlebas, Kelly is still attached to the script for a Netflix TV revival of Roald Dahl's Matilda, as well as Amazon Studios' Americanized adaptation of Utopia.
Ironically enough, when World War Z 2 was first put into pre-production, the project seemed to have avoided the same infamous production hiccups experienced by its predecessor. Steven Knight (Locke, Eastern Promises) was initially attached to write the screenplay, and eventual Jurassic World: Fallen Kingdom helmer J.A. Bayona, fresh off the indie darling The Impossibleand in the midst of filming 2016's moving A Monster Calls, was poised to direct before Fincher boarded.
Regardless, it appears that several variables have prevented World War Z 2 from becoming a reality. – At least, for now.
Joseph Baxter is a contributor for Den of Geek and Syfy Wire. You can find his work here. Follow him on Twitter @josbaxter.