News
World Cinema: What next for British cinema?
As the government calls time on the UK Film Council, where does the British movie industry go from here?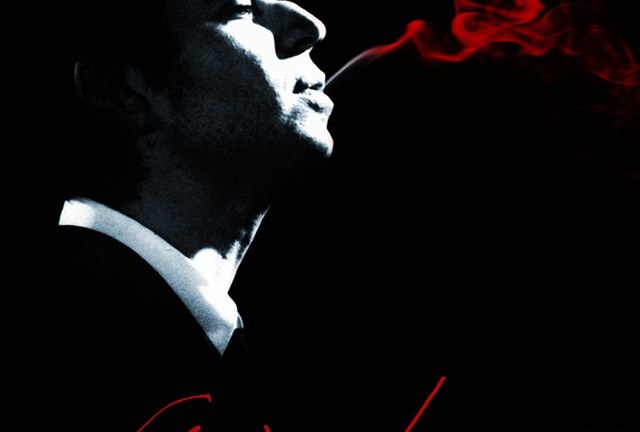 So, in a move which should have surprised no one but still shocked the film industry, the current British government has axed the UK Film Council as part of its wide-ranging cuts. Despite proportionally taking up a far smaller percentage of the budget and reaping far greater rewards (both economically and culturally), the arts have borne the highest profile brunt of the new austerity measures.
What this means for the future of the UK film industry (an industry I count as transnational cinema not yet completely homogenised by Hollywood) is debatable. Some have welcomed it as further relieving the industry of unwanted and unnecessary bureaucracy, while others have called it the death knell for an industry already on the ropes.
As for what it means for film diversity in the UK, I think it spells disaster. There is no longer a coordinating source for sponsoring projects from all strata. Where else in the world does a major film body help finance award winners such as The Wind That Shakes The Barley and The Constant Gardener, to grittier, urban art-house flicks such as Bullet Boy and Red Road?
As to how this relates to the wider world cinema I normally engage with, it is almost like we are bidding goodbye to British cinema for the foreseeable future as a member of the trans-global community.
I sincerely believe that the government should do its utmost to protect our industry and not let it, essentially, bleed to death. If you think the talent drain to Hollywood is bad already, it will be nothing compared to the exodus once the protective and regular funding coordinated by the Film Council has gone.
I am not saying they are in any way a shining example of all that is good and noble in the arts, but things seem bleaker now.
I long for a vibrant national cinema to be proud of, and one which identifies not only with issues important to the country, but also engages with increasing international concerns, and interacts with the global community. Oh, and one which is supported whole-heartedly by the government. But does a cinema like this even exist? I shall take a look at two examples which I believe have moved towards answering these concerns.
First up is the indefatigable French cinema. France has a long and distinguished history in film, and can justifiably lay claim to being the earliest leading pioneers of the art form, with both the Lumiere Brothers and Georges Méliès veritable titans even to this day.
However, faced with an ever decreasing core non-English speaking market share, the French government introduced drastic measures to ensure a strong and competitive national cinema.
Production is subsidised through taxes, and generous tax breaks are on offer, both incentives to produce French films. The main television broadcaster Canal + is also bound by its licence to support film production, while there is also a quota imposed on the minimum number of French films that should be distributed and exhibited. All in all, this adds up to a strong and thriving indigenous film industry, albeit one that is artificially stimulated.
Next, I would like to bring your attention to one of my favourite cinemas, Iranian cinema. Due to limited release of Western films, there is no real competition for audiences, but instead the different problem exists of producing a wide enough range of films to please everyone, from the party faithful to the educated youth. To this end, there exist two parallel cinemas in Iran, a commercial cinema aimed at the masses, generally unknown in the West, and an internationally recognised art-house cinema.
The former comprises propaganda-style celebrations of the revolution, and an escapist cinema similar to popular Indian cinema. It is designed to appeal to the lowest common denominator, and is an unexplored look into the psyche of both the people and the regime.
The latter is often regarded as Iranian New Wave, although this is an umbrella term which can be applied to a wide range of Iranian art-house. Notable names include Abbas Kiarostami and the Makhmalbaf family, who explore issues relevant to modern Iranian culture and offering comment on these same issues in a distinctly post-modern yet unique way.
However, problems do exist with both these cinemas. French cinema has become almost exclusionist in its practices, to the extent that it has recently been found guilty of racism, while Iranian cinema exists in a culture where a totalitarian government interferes with its working practices.
But the fact that both countries have a thriving industry is enviable, and something which, for now, looks out of reach for the UK.
Looking Forward
Gainsbourg
I'm actually going almost mainstream this week, as I've seen this film advertised around London! Based on his own graphic novel, this is Joann Sfar's tale of the legendary Serge Gainsbourg, played by Eric Elmosnino.
Charting his entire life, it is not only a tale of one man, but also the sweeping changes that engulfed France during his life, from occupation, through end of empire, to leadership of the EU.
The power and charm of the man are expertly portrayed throughout, as are the ticks that drove him. It's well worth seeking out if it is playing at a cinema near you!
Looking Back
London To Brighton (directed by Paul Andrew Williams, 2006)
One of the UK Film Council's more underrated investments, London To Brighton is a taught thriller that packs a punch and delivers an emotional pull which remains with you long after the credits.
Telling the story of runaway Joanne and prostitute Kelly, they are forced to flee the criminal elements of South London after a terrible incident. Written off initially as just another gangster film, it reveals itself to be much more, and instead becomes a touching relationship drama which plays out entirely unlike how you may suspect.
Gritty in the honest and true sense of the word, rather than the Danny Dyer sense, this is a film which distils the best of British cinema, playing with popular conventions of both the crime flick, which has been a modern staple, and the character dramas that have so often been the calling card of truly great British cinema.