News
World Cinema: Osamu Tezuka
In his latest World Cinema column, Nick looks back at the work of legendary Japanese animator, Osamu Tezuka, creator of Astro Boy…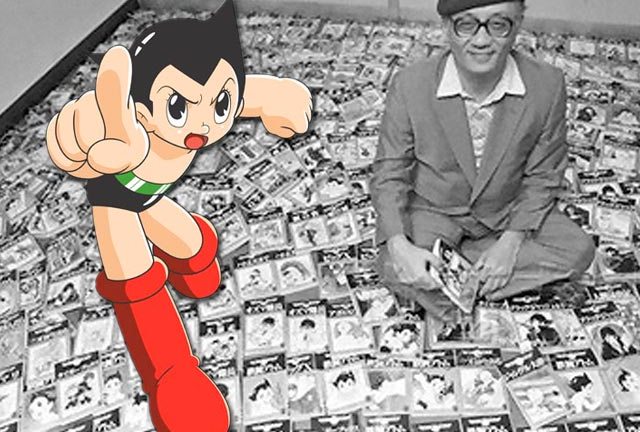 When we think of Japanese animation, we normally think of two distinct branches, the gorgeously sumptuous delights of Studio Ghibli, or the more visceral thrills of anime. Both could be technically considered one and the same, but to the broader international audience, I think they would be considered separate.
Both demand appreciation from film fans and both have their following, in Japan and internationally. Barring the obvious differences between styles and general content, you could argue the main point of separation between the two is authorship. While Studio Ghibli is synonymous with Hayao Miyazaki and is often considered one and the same, anime is a much more open and far-ranging proposition.
There are numerous studios, including Madhouse (famous for Ninja Scroll and Trigan), TMS Entertainment (Akira) and Production I.G. (Ghost In The Shell).
There are also numerous subgenres of anime, including my favourites, magical girl and mecha. Allied to this are the numerous manga titles that anime usually derives from, plus all the various fan subsets, the so-called fan subs/dubs (subtitled and/or dubbed international versions of the original Japanese), live-action anime films (I'm looking at you, Casshern), and influences on mainstream cinema (the recent Sucker Punch, to name but one), and you can see how the seemingly easy to classify term anime quickly becomes incredibly dense.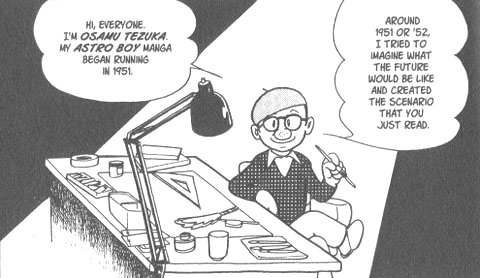 If you're looking to find an authorial voice amongst this and see a common thread throughout the varied iterations of anime, then it's probably worth digging a little deeper. As noted above, anime often derives from its print/comic equivalent, manga. And if manga, and therefore anime, can claim to have a bona fide voice, then I would say that voice would most likely be one Osamu Tezuka, most famous throughout the world as the creator of Astro Boy. However, he was much, much more than that, an incredibly talented, influential and prolific artist who is said to have authored more than 800 works in his lifetime, which, by anyone's standard, is a staggering amount.
As a comparison, I have yet to author a single manga book, and this is only my thirty-second World Cinema column.
Born in 1928 and producing work until his death in 1989, Tezuka is often called the father of manga and the godfather of anime, and the large-eyed style which characterises Japanese animation is often credited to him, as well as popularising many of the epic themes and grand storylines so often found in the genre.
Heavily influenced by Disney throughout his career, he managed to carve out his own niche in the world of animation, and raise it to such an art form that retrospective exhibitions have been held worldwide for him. I attended one such exhibition in Melbourne, and from previously having only a cursory interest in manga and anime, now have an active liking for it.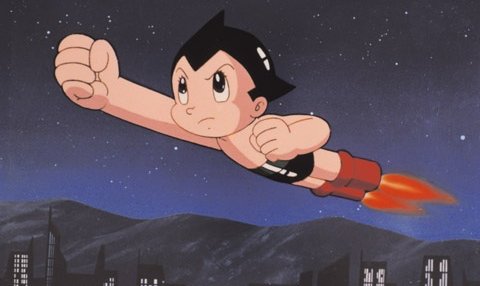 Tezuka's sheer range of material and scope was stupefying, and to think it all came from one man is dizzying. As well as the aforementioned child-friendly Astro Boy, Tezuka turned his hand to projects such as a sort of version of Metropolis, supposedly inspired by a poster of the Fritz Lang film, and Jungle Emperor/Kimba The White Lion, (often cited as an 'inspiration' for The Lion King), which was his first full-length serial and told the story of Leo, struggling to succeed to the throne of his murdered lion father, the king. It was subsequently turned into an anime by Tezuka's own Mushi Studios, as was much of his work.
Although justly famous for this and his other child-friendly work, Tezuka was not afraid to go dark, violent and adult, as his serials Cleopatra: Queen Of Sex (guess what that one was about) and his incredibly ambitious manga adaptation of Fyodor Dostoevsky's Crime And Punishment. (I mean, honestly, if that doesn't set the man apart from everyone else, I don't know what does!)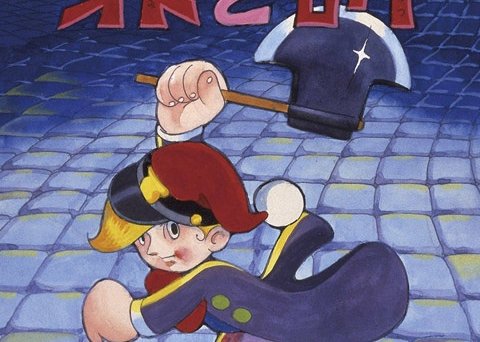 However, while at the exhibition, it was the following three mangas/animes that captured my attention and made me want to investigate a bit more.
The first was Princess Knight, which told the story of Princess Sapphire, who is forced to live a lifetime of deception by pretending to be a boy, while also dealing with the fact she has both a boy and a girl's heart (the result of a mix-up with an angel). Sapphire experiences a series of adventures while all the time trying to foil the plots of the evil Duke Duralumon.
Proving his versatility and undoubted influence, Princess Knight is often thought to be one of the main inspirations for themes and style behind the boom in shojo manga, which pretty much translates as girl manga, and is massive in Japan, obviously.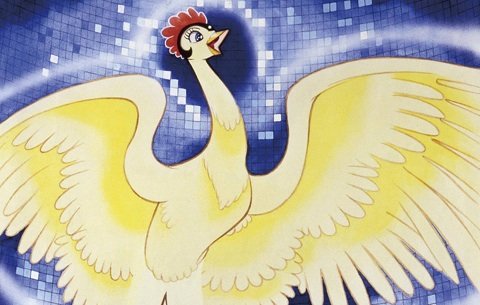 Next was arguably Tezuka's most epic work, the Phoenix cycle. I actually bought this for my brother one Christmas in order to spread the word. Undoubtedly Tezuka's most complex creation, it remained unfinished at the time of his death. The series of adventures aren't linked by plot, but by the thematic concept of immortality and the often cursed quest for it.
Each story was self-contained and threaded its way over several time periods, providing the perfect canvas for Tezuka's multi-layered talents and interests. It remains a grand, sweeping, yet accessible insight into the workings of Tezuka and his art, and I would thoroughly recommend getting a copy.
Finally, it's my own personal favourite of his work, Black Jack. Drawing on Tezuka's own original medical career path, it's the story of a scarred, yet brilliant surgeon, who operates illegally and for often vast sums. Despite his reputation for danger and callousness, Black Jack was at heart a generous and moral man, who would operate without charge if he felt that the patient deserved that kindness. The stories often involved good people sacrificing themselves to save others, and showed the many aspects of humanity in literal life and death situations.
The manga was also notable for having characters break the fourth wall on occasion, and undoubtedly the title character is one of the coolest animated characters committed to paper, and the archetype for dozens of shadowy anti-heroes to come out of Japanese media. (Sephiroth, I am definitely looking at you.) No wonder people dress up as him and put their photos on the Internet.
Tezuka's work continues to be made, remade, and distributed worldwide, and his legacy remains undimmed. It's a testament to the man that he is still held in such awed regard by so many, and his work is worthy of real investigation by all fans of not just Japanese, but any animation. His oeuvre is so broad, I guarantee you will find something you'll love.
You can follow Nick on Twitter here.
Follow Den Of Geek on Twitter right here.