News
World Cinema: It's cinema Jim, but not as we know it
Our celebration of Indian cinema continues, with a look at differing conventions between East and West, plus a look back at classic 50s movie Pather Panchali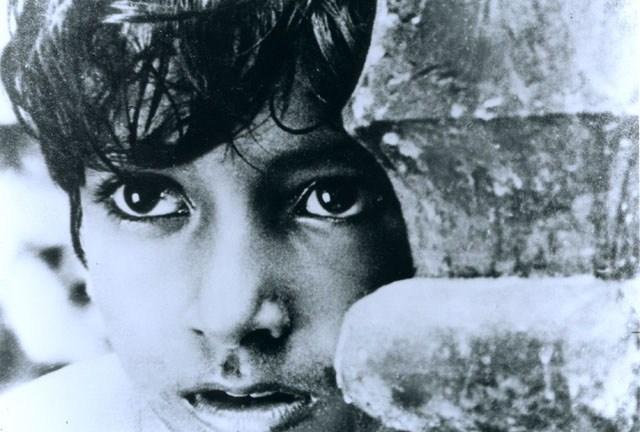 Continuing apace with my own trip through South India, here's my second look at Indian cinema, which follows last time's brief look at how film as a narrative experience in its own self-contained space is not necessarily the only way of viewing movies.
This time, I'm looking at how films are actually viewed by the audience, and how a cinema-watching experience that may seem completely alien to us is actually part of the enjoyment of the movies for some.
In the Western world, a trip to the cinema is pretty much the same all over. You pick a film you want to see, you book tickets, you turn up and buy your popcorn before settling into generally comfortable seats and engaging with the film in you own personal and individual way. 
You may even go so far as to separate your mind and body, slipping into what Daniel Frampton (in the excellent Filmosophy) describes as the 'film mind', which is your own internal logic of how film works – how you react to the images on-screen, and how they relate to other films.
Of course, this relies on a high degree of acceptance by, and willingness of, the audience to actively and silently engage with the text. As we all unfortunately know, this is, sadly, rarely the case. I am amongst the ranks of film geeks who become outraged when somebody dares to speak during my cinema watching (an annoyance which I swear is becoming worse).
I will never hesitate to ask someone to be quiet, or ask for my money back if the film has been spoilt by others. Yet in the right context, an audience engaging verbally with the film and to a large degree with each other can enhance a film experience, and even make it one to remember.
An anecdotal example of this was when I went to see A Knight's Tale several years ago. The film is pretty much enjoyable yet forgettable Hollywood fare, yet is truly memorable in my mind due to the audience and their willingness to treat the whole thing like a pantomime. There were cheers for the hero and boos for the villain, in amongst shouts of 'go on my son' as Heath Ledger stepped up for his climatic joust.
And finally there claps and cheers at the end – all in all a downright enjoyable and exciting trip to the pictures. Now imagine this for every film screening, and you have some idea what an Indian cinema trip involves, except there's a lot more going on.
There is a semi-ordered crush for tickets bought the old-fashioned way, while touts sell to those unlucky enough to miss out. There are no commoditised snacks and drink here, but instead local delicacies for your delectation.
And then once you descend into the darkened pit, and actually begin to watch the film, you realise that half the fun is actually listening to the audience, who provide equal entertainment to whatever is happening onscreen, joining in when mood takes them or commenting on anything and everything.
And you think to yourself, 'this is how cinema should be experienced'. At least until next time someone talks through a quiet scene in that drama you've waited ages to see…Looking Forward
A somewhat dark and depressing tale this week, but one well worth checking out, London River is set in the aftermath of the London tube bombings and tell the story of two parents trying to find their missing children and how their separate paths cross. It does not try to be the definitive story about the 7/7 attacks, but instead uses that terrible event as a dramatic catalyst to explore the inner turmoil of parental loss, leading to a stark portrayal of what this leads to.
Driven by powerhouse performances from Brenda Blethyn and Sotigui Kouyaté, this is a film which may not cheer the soul but will definitely make you think.
London River is released on 9th July (UK)
Looking Back
Indian cinema has such a wealth of diversity that I could probably fill a year's worth of columns with recommendations, but for now I'll restrict myself to this one below. No fan of cinema should go without seeing the work of Satyajit Ray, and indeed he is pretty much required viewing on film courses around the world.
Pather Panchali (directed by Satyajit Ray, 1955)
There are few genuine cases for 'perfect' films. This is one of the strongest. Years after first seeing Pather Panchali, the power of it remains with me. On the surface, a film concerning itself with the day-to-day life of a poor Brahmin family in Bengal, and in particular the young boy Apu would not seem to be the most riveting or dramatic of subject matters.
Yet it serves to remind us that the human condition is in fact the most powerful drama of all, and one which will never grow old. But growing old and growing up are themes which the film returns again and again to. Prominently featured is Apu's ancient Aunt Indir, who is aware of her own mortality in a profound way which many of us will never be.
She knows she is a burden, yet cannot help it. She attempts to leave yet always returns humbled and needy. While this continues, Apu grows in the same way as India grows. He progresses and learns in a way that everyone can identify with. We may not have a powerful experience as Apu's first encounter with a train, but I can certainly recall that same sense of wonder at discovering new things.
Every emotion in this film rings true, and the tragedy that also unfolds is deeply and keenly felt each time you view this masterpiece. Ray also shoots the film with a style that is at once simplistic but at the same time transcendental in its depiction of the ordinary.
The sublime timelessness inherent in the film transports you to this village, and stays with you far longer than the running time. A true classic and one of the most evocative and gripping depictions of humanity ever committed to film.