News
World Cinema: I dream of Bollywood
A trip to India inspires Nick to celebrate the colourful, vibrant and prolific output of Bollywood cinema…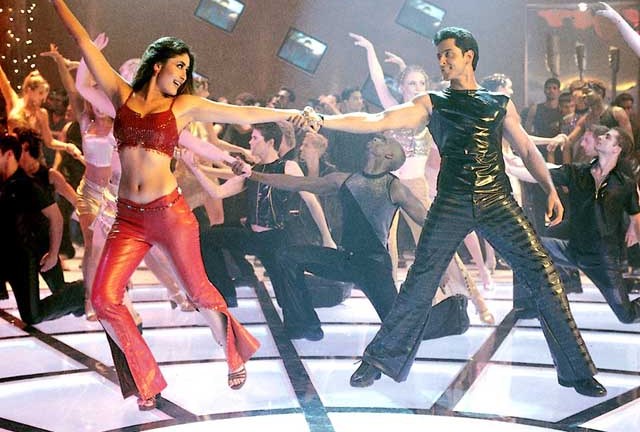 Hello again. I'm currently in India enjoying the delights of the hot weather, good food, wild elephants and the occasional monsoon. However, all this hasn't distracted me from more musings on cinema from around the world.
In honour of my Indian trip, I've been thinking about the cinema experience in two different ways: how the film is consumed by the target audience, and the actual act of the audience experiencing the films.
This week, I'll take a look at how films are consumed by an Indian culture, while next week I'll see how they are (literally) viewed.
Since the advent of sound, narrative drama has been the main way that films unfold in the West. Characters will talk to each other and impart information to the audience in that way. In fact, it plays out very much like a book, especially in regards to three-act structures and the tropes of the hero's journey. (For those unfamiliar with this, it is a seven-stage journey that many lead characters go on. A quick search of how this correlates with Star Wars will enlighten you!)
We have been conditioned to expect certain linearity with our features, and for the plot to remain grounded in reality and logic, even when the most incredible things are happening around the characters. An easy example to make here is with Avatar, which, despite all the delights thrown on screen, must be one of the most simplistic stories of recent times.
However, this doesn't mean that this form of essentially verbal storytelling, with the drama of the movie front and centre, is the only one with any value.
Films that also have very simplistic plots and easy-to-follow themes are sometimes entirely different experiences to Westernised cinema.
Film doesn't have to make sense in the way we expect, and Indian cinema, and especially the famous Bollywood, is testament to this. While it can be accused of following staple storylines, it goes far beyond this to create meaning for the audience, and for many, the plot and the action are of limited value.
Producing over 1000 films a year, Bollywood is often cited as the largest film industry in the world. It permeates the fabric of Indian life in a way that Hollywood no longer does for Western audiences, and is part of the larger Indian film industry, which has a worldwide reach of around 3.5 billion people, which is absolutely bloody massive.
Of course, Bollywood is most famous for its fantastical musical numbers, and it is the use of music to tell the story which helps set it apart from traditional narrative cinema. But, as bizarre as it sounds, the actual film is almost a minor part of the film, and how the story is told. Indeed, the story is often predictable and repetitive, yet audiences never seem to grow tired.
That is because what we regard as the periphery of the film in the West is equally important in other cultures. While the truth of the artist (usually the director, or in some cases writer) is seen as key to our works, it is the soundtrack, the stars and the event which are crucial to film there.
The Bollywood star is almost a deity, with their every action scrutinised or celebrated to a degree unknown to even our celebrity obsessed culture. The singers and musicians are equally as important, with the soundtracks for upcoming major releases being released legally and illegally long before the cinema release, which, in some cases, is almost an afterthought.
A similar equivalent can be found in Asian cinema, where a major movie star will often have equal success as a pop star, with neither detracting from the credibility of the other, unlike Hollywood where it is seemingly one or the other. An example to cite is surely Tony Leung, whose often critically celebrated work in films such as In The Mood For Love sits comfortably side by side with pop 'classics' such as this beauty. 
And not only is the music equally important, the costumes are also integral to the film experience, and how the success of a production is judged. There are numerous exhibitions dedicated to showing off the elaborate work involved in dressing the stars, and, indeed, the background cast, and the dress is often as much of a star as, well, the star.
Finally, Bollywood poster art is a piece of the puzzle, and the handpainted works of art were often as anticipated and lauded as any other part of the whole. It truly was a family business to produce these for Indian consumption, and, as a 2008 exhibition I visited in Melbourne's NGV attested, they are truly remarkable works of art, with an incredible level of detail and love poured into each one.
Unfortunately, however, it is a traditional artform under attack from mass production techniques, and one whose days seem numbered. Of course, this is just a snapshot of one film industry, albeit a major one, but I hope it serves to highlight that the way we are used to film's self-expression is not necessarily the only one.
Looking Forward
Courtesy of the BFI, Rashomon is currently on re-release around the UK. If it's playing at a cinema near you, then go. It is classic Akira Kurosawa, and is the template for all multi-narrative/perspective films since. Plus, Samurais are cool.
Rashomon is out on general release now.
Looking Back
I couldn't very well discuss Bollywood without taking a look at a classic of it, could I? Without a doubt one of the most celebrated and well-known of non-Hollywood cinemas, Bollywood is production empire and genre all rolled into one colourful, all-dancing, all-singing package.
There are cinemas in England dedicated to showing the latest releases both to the large British-Indian population and Anglo-British fans, as well as 14 million Indians daily back East. Its history is as long as it is varied, with the first silent production, Raja Harishchandra, appearing in 1913, and the first sound production, Alam Ara, following in 1931.
It has been quick to embrace stereoscope, 70mm and all incarnations of 3D, and for all accusations of creative bankruptcy (often at those films which, ahem, 'borrow' plots from Hollywood releases), it is a vibrant industry which continues to innovate and entertain in equal measure.
Kabhi Khushi Kabhie Gham (directed by Karan Johar, 2001)
Proof that after 80 years of film production, Bollywood could still deliver the goods in a satisfying and epic way, which, like all the classics, triumphs when dealing with intimate themes, in this case, the bond of family.
Reading like a who's who of Indian megastars, it throws literally everything at the screen in regards to colour, music and spectacle, but never overwhelms the viewer.
In fact, it all serves to sweep you along the journey of a family rift caused by class, freedom of choice and true love. Globe-spanning locations (well, London) all serve to enhance the gulf caused by adopted son Rahul's decision to forsake his family in order to follow his own path and, despite the melodramatic tone of it all, it is deeply affecting in the way that truly great films are.
I defy you not to fall in love with it just a little bit, and surely you'll be singing along to Say Shava Shava on the fourth time of watching in a week…