News
World Cinema: Franchises
Hollywood may love creating franchises, but other countries are partial to making them, too. This week, Nick takes a look at some of world cinema's most enduring examples...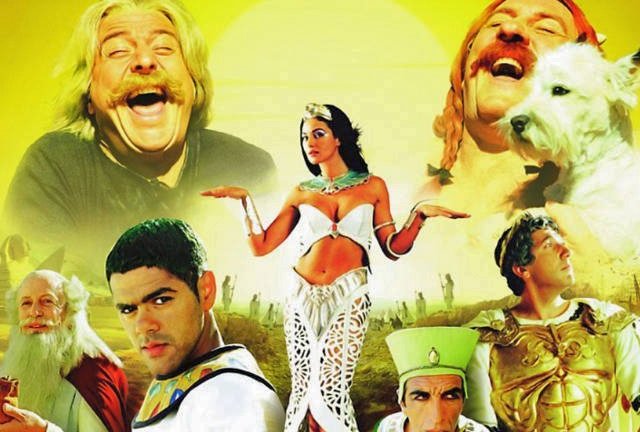 I decided to re-watch The Departed the other night (having not seen it since the cinema), and then for good measure put on Infernal Affairs afterwards. And it got me thinking, not that the former is the most successful (critically, at least) Hollywood remake ever, but that it came from a bona fide hit franchise (yes, I'm calling it a franchise and not a trilogy!) from Hong Kong.
Franchise films may be all the rage in Hollywood, and, in fact, the golden goose that studio heads are desperately seeking, but by no means are they the exclusive property of American filmmaking.
Franchises are a worldwide phenomenon, and have been for many years. To me, this is either proof that the idea of a film series is one that makes sense both commercially and artistically, and that audiences are genuinely interested and excited about re-visiting familiar characters in (occasionally) new situations, or that everyone is pretty much creatively bankrupt and just taking the easy option. In which case, I'll stop writing this column.
Honestly, I think the truth is somewhere in between, much as it is for Hollywood. Franchises represent security, for investors, producers, distributors and audiences. It doesn't matter what the culture is, some things are universal, and it would seem that this is one of them.
Cinema is far more similar than many people think, and just because there may be subtitles, it doesn't mean that the content inside is any different. With that in mind, here's a quick look and some enduring franchises from around the world.
Having started with Hong Kong, it seems only logical that I begin there. There can only really be one franchise which best represents this incredible place and that is surely Jackie Chan's Police Story.
Starting with the original 1985 film, it has since spawned four sequels and is a massive box office success in Asia. Telling the story of Inspector Chan Ka-Kui as a police officer who has some, ah, aggressive and acrobatic methods for solving cases, Chan himself considers the original his finest action film, and who can argue with the man himself? It is a brilliant series, and features the incomparable talents of Maggie Cheung and Michelle Yeoh in supporting roles. It also shaped ideas of how many of us perceive stereotypical Hong Kong action films, so its legacy is not to be underestimated.
Moving to North-East Asia, Korea has found itself in a boom period for cinema following the collapse of its authoritarian military government. With a more relaxed censorship, horror in particular has found itself at the forefront of this new Korean expressiveness, with the themes inherent in any horror film lending themselves perfectly to the filmmaker's messages about oppression and dichotic moral values some felt were choking the country.
Naturally, some films have proven more successful than others, and so it is with the Whispering Corridors franchise, which unlike other series, does not feature shared characters or plots from film to film. Acting more like a horror anthology, each of the five films to date takes place in a girl's school and in between the demonic possessions and murders expected, are issues relating to growing up and feelings of alienation as a youth.
Europe is also home to several strong film industries, of which France is a notable example. It has also produced more than its fair share of mainstream fare designed to attract audiences over and over again, and what could be more franchise orientated than the Gallic superstar Asterix?
Crossing over all sorts of inter-textual media barriers, Asterix has his own book franchise, animated film series and growing live-action film series. Acting as a proto-Harry Potter in many respects, Asterix is a phenomenon of 20th century publishing.
He has been on-screen in every decade since the 1960s, so, in that respect, he rivals James Bond as an enduring character. However, unlike Bond, his film appearances have so far failed to live up to his literary beginnings, either commercially or artistically. Perhaps this clip from the recent Asterix & Obelix: Mission Cleopatra in which Egyptian slaves (and a dog) dance and mime to James Brown helps explain why?
Finally, we come to Turkey, my favourite purveyor of distinctly low quality Hollywood remakes (who can forget the terrifying Turkish E.T.?). Turkey has its own current action mega-franchise, Valley Of The Wolves, which not only is widely popular in the country, but is also highly controversial, with accusations of anti-Semitism and anti-Americanism to name but two.
Starting life off as a TV series, it branched off into various spin-offs, Valley Of The Wolves: Terror and Valley Of The Wolves: Ambush, before making the leap onto the big screen for the subtlety named Valley Of The Wolves: Iraq.
Including scenes of American soldiers butchering and torturing innocent civilians was probably never going to go down too well, but nonetheless, the film was one of the highest grossing movies in Turkey that year.
Not content with taking a look at the Iraqi conflict, the makers decided to go one better and subtitle the latest entry in the series, Palestine. Capitalising on human tragedy, the film's plot follows Turkish revenge for an attack by Israelis on an aid convoy headed to Gaza, and was announced only days after the actual attack. The film has been criticised heavily before release next year for harming Turkish-Israeli relations, which surely shows the power of this franchise.
That's your lot for this week. Hopefully, this has shed some light on the false notion of franchises being an exclusively modern and Hollywood obsession. They've been around since the beginning of cinema, and when I come back to silent cinema I'll hopefully remember to include some examples! Almost as if there was a coherent theme across all these columns. Anyway, see you next week.
Follow Den Of Geek on Twitter right here.