News
World Cinema: 10 films you should have seen this year (but probably didn't)
In this week's World Cinema column, Nick lists ten great 2010 films you may have missed...
It's that time of the year again, the time for lists. And having been taking a look at the more obscure side of cinema for the last few months, I thought it only fitting that my own list should give recognition to those films that haven't had the love of the mainstream, the films that deserve far more reward and respect than those given a place in the local multiplex.
It's not the films no-one heard of. It's just the one's no-one really saw. Luckily for me, I'm not the only one who thinks this way.
Joining me in taking a look through the mainly ignored cinematic gems waiting to be mined by you is Who's Jack magazine film editor, Mark Williams. He's a man dedicated to spending his time alternately watching the back catalogue of Arnold Schwarzenegger and Akira Kurosawa whilst in his pants (Mark, that is. Not Kurosawa), pretty much making him ideal for this site.
I've also asked my fellow DoG writers, a lovely film lecturer, and several others for their opinions and they've all pitched in. Thanks to you all.
Anyway, here there are, in no particular order, ten films you should have seen this year, but probably didn't. And I include myself in that. Some of these will be on my DVD player as soon as I can. Shame on me. Oh, and these are all films which received a 2010 theatrical release in the UK, although I realise a few were released in their own countries the year before.
City Of Life And Death
It won't win prizes for being the cheerful film this year, but it's by far one of the most powerful and affecting films I've watched in a long time. Depicting the 1937 Japanese 'rape of Nanking' in harrowing black and white, the film moves beyond generic horrors of war which we have perhaps become desensitised to, by rooting the story in the characterisation of the initial survivors, especially the women left behind. By creating an intimate portrait of life under occupation, it, in fact, creates a far more epic story of a people destroyed than any conventional action-packed war story.
Seperado!
An adventurous tale with a difference, Seperado! is Super Furry Animal's front man Gruff Rhys' journey to South America in order to track down a lost family member, musician Rene Griffiths. Containing the expected surreal flourishes of the man and his work (the teleporting is a treat), the film also remains a moving exploration of family ancestry and who we are. As Mark puts it, "It's like a good version of Who Do You Think You Are?, but without the posh people finding out they're related to other posh people." Ah, isn't that heart-warming?
The Illusionist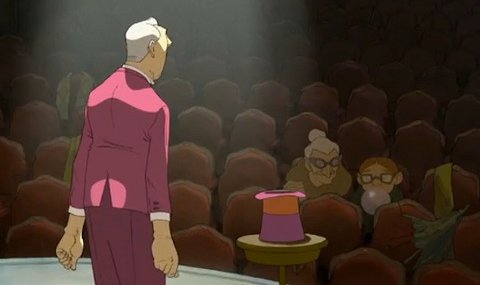 Sylvain Chomet's first full feature film since Belleville Rendezvous, it continues his very unique style of animation and provides both an evocatively rich, and very sweet tale of an old magician and his new assistant, a young girl whom he has taken under his wing. It never develops into some weird love story, but instead is a lovely friendship story. He should maybe increase his output from one film every six years or risk becoming the Terrence Malick of the animated world, but when they're all as gorgeously hand-drawn as this, it seems churlish to complain.
Winter's Bone
Now, this film is bloody excellent and surely deserves some love during awards season (which obviously means it'll be ignored). Having been left seemingly abandoned by her bail dodging father, southerner Ree Dolly (a suitably grubby Jennifer Lawrence) is faced with caring for her younger siblings and almost catatonic mother, whilst also investigating the disappearance of her father. It's hard to describe the power of this film. It's in the stark beauty of the images, the action beats, and the quiet brutality of an unknown rural America.
Breathless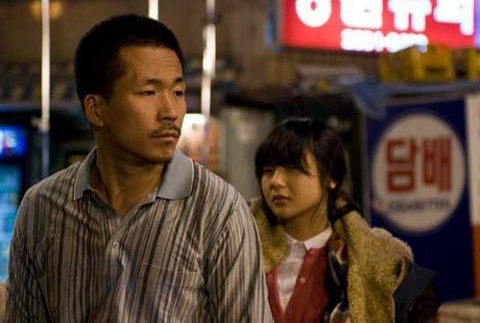 No, not the French New Wave classic. A gritty crime tale from South Korea, this follows an embittered debt collector who befriends a high school girl. (I notice a theme in Mark's choices.) Having lived his whole life as a hard man, the cracks are now beginning to appear. He's essentially a decent man working in an inescapable and unforgiving environment. A brutal and honest portrayal of the never-ending repetitive cycle of violence that poverty and crime draw you into, it's not a slick Tarantino film, but is probably all the more rewarding for it.
Dogtooth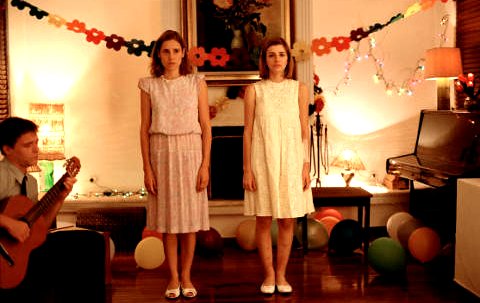 A black family comedy about a Greek family who have kept their children in complete separation from the outside world, this was possibly one of the most bizarre releases of this year. Things start to go wrong for the family when dad brings home a prostitute to satisfy his increasingly sexually mature son, but she instead befriends the girls and disrupts the weird equilibrium. It's unnerving and oddly realistic in equal measure, lending a different meaning to the term family values.
Gainsbourg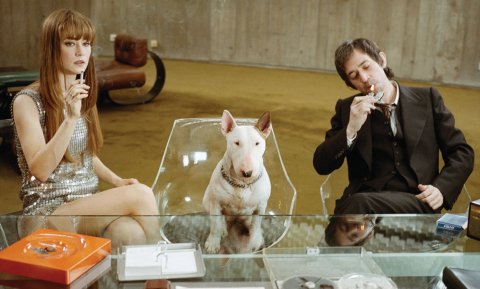 A quintessential , 'I didn't get round to seeing it' film, this is the biopic of the legendary French singer Serge. Charting his life through growing up to success as a songwriter, it seems to be equally cool and enviable, but also hollow and empty. Gainsbourg emerges as an anti-authoritarian folk hero in some respects, and as a snapshot of an artist's life, it inspires and intrigues.
Taqwacore
Witness the birth of a new punk movement. Beginning life as a fictional novel 'The Taqwacores' by Michael Muhammad Knight, it is now a very real Islamic punk movement which has swept America, culminating in the largest gathering in North America by Muslims. Not to pray, but to rock out. While I do not profess to know Islamic culture in any way, this film seems to give Islam a different voice, away from the often scare mongering and negative portrayal depicted in the media. It is also incredibly interesting to see how a new culture adopts and explores punk as an aesthetic and creative movement, vital for youth to both express themselves and assert their independence from the mainstream.
Centurion
Yes, I know it looks a bit out of place on this list. But, bizarrely, it's one film Mark and I were unanimous on. Quite simply, it's a superb British B-movie which will guarantee you a great time while watching it.
After the Ninth Legion is wiped out by Picts, the survivors must fight for their life behind enemy lines. Featuring superb scenery chewing from Dominic 'McNulty' West, and a ripped performance from my current favourite actor, Michael Fassbender, it does tick all the boxes you want from a men on a mission movie. Baddies you can hate, hot women fighting, guys being chased by wolves and an ambush featuring flaming bits of forest hurtling at Roman soldiers. Oh, and it being a Neil Marshall film, lots of blood and guts. It's also the only film this year that made me want to roar, "I am a soldier of Rome, and I will not yield!" Although, to be fair, it would have been weird if I had done it in, say, Inception.
Lebanon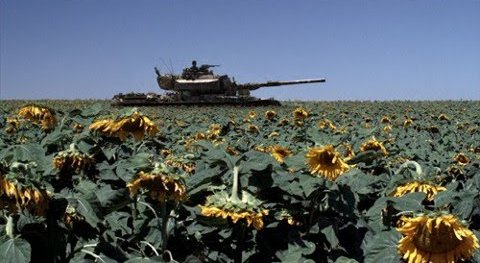 Set during the chaos of the 1982 first Lebanon War, this cinematic tour de force follows the story of a group of young soldiers embarking on a perilous mission to wipe out survivors in a hostile town and, incredibly, confines the action to a single tank. Several people's highlight of the year, it is not only a technical marvel, but it is also a visceral and brutal experience which doesn't flinch from exploring the transgressions of the soldiers against civilians, while also retaining sympathy for them. Tense and claustrophobic, it is also poignantly sad in parts, but always mesmerising.
Follow Den Of Geek on Twitter right here.