News
Woody Woodpecker Movie: First Trailer for Live Action Film
Over in Brazil, the first teaser for the Woody Woodpecker has just landed...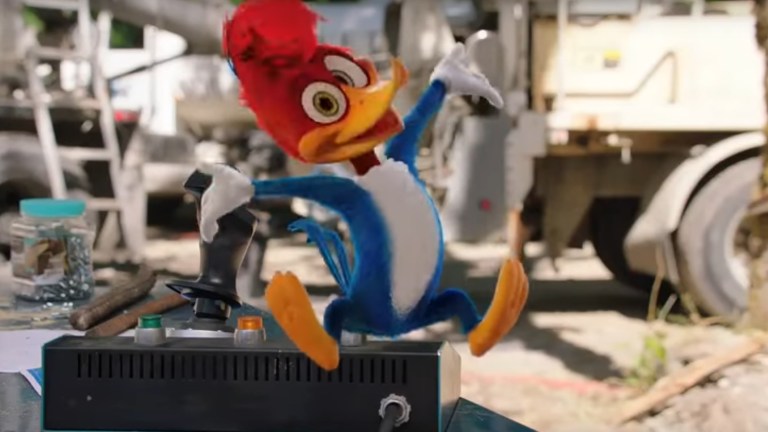 Thanks to Universal's Brazillian wing (Wing! get it? Like a bird's wing!) there are now two trailers for the live-action Woody Woodpecker movie. In the sense, that is, that the movie is live-action, because the Woodpecker most definitely is not.
Watch them here…
The film's director is Alex Zamm, previously culpable for Jingle All the Way 2, Beverly Hills Chihuahua 2, Inspector Gadget 2… You know what? That's a lot of number twos.
Zamm did direct some episodes of the Upright Citizen's Brigade TV show and he does have Timothy Omundensen here – the bearded man getting gunged, previously popular in Psych and Gallivant. All of which proves that I can find some sort of positive angle in anything. Honest.
To be fair, there will have been a lot of talented people working on this film, and some of the Woodpecker's animation is clearly being done with love. As always, much respect to the nameless, faceless animators who slave over this stuff for us, and for our children.
Those with long memories and a masochistic streak may recall watching Zamm's pitch film for a Marvin the Martian live-action movie. Zamm also dabbled with Hong Kong Phooey in the same mode, so I think we can say that he has his thing. 
Woody Woodpecker will be along in 2017. The Walter Lantz originals are not going anywhere.