News
Wonder Woman: Bloodlines Release Date Revealed
The last DC Animated movie for 2019 is Wonder Woman: Bloodlines. Here's what you need to know.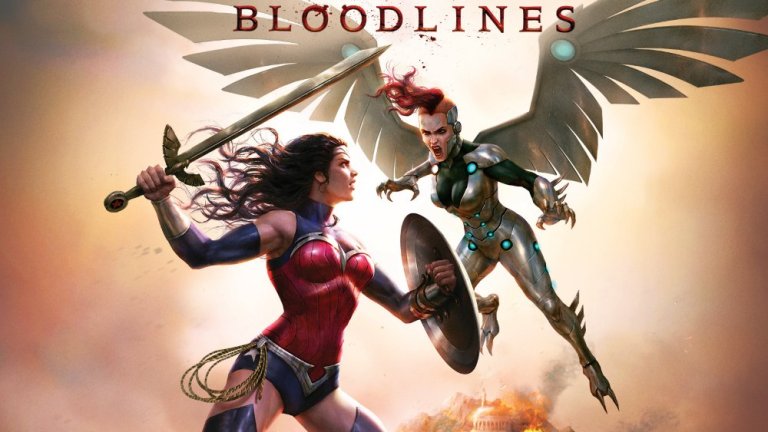 With the debut of the newest DC animated movie, Batman: Hush, comes a fresh batch of information about its successor. DC has finally given us a good look at Wonder Woman: Bloodlines, the last movie on the slate for 2019, and while much of the information released is not new, there is one extremely promising tidbit that is officially out in the world.
Rosario Dawson continues as Diana, a role she will be playing for the sixth time, and she is joined on the project by veteran comics and cartoon writer Mairghread Scott. Scott has written Diana before, on screen for Justice League Action and on the page as part of Wonder Woman's 75th anniversary special. You might recognize her name from a fun run on Batgirlor as one of the minds behind Windblade and Victarion, the combiner introduced to the Transformers comics a few years back as part of an absolutely flabbergasting run of complex, thoughtful, and fun as hell stories on the shapechanging robots. She's also written episodes of the Transformers cartoons, Guardians of the Galaxy, and the U-Foes episode of Avengers: Assemble, so she's pretty much a legend.
Bloodlineslooks like it will sandwich the wider current DC animated movie universe continuity, providing more background on how this version of Diana came to the world of man, while also throwing…pretty much every villain she has against her homeland of Themiscyra. We're getting Silver Swan (played by The 100's Maria Avgeropoulous), Cheetah and Giganta (voiced by Bioshock: Infinite's Kimberly Brooks), Dr. Poison (Courtenay Taylor from Destiny 2 and OK KO), Veronica Cale (Constance Zimmer of UnREAL and Agents of SHIELD), and Dr. Cyber (The Blacklist's Mozhan Marno). Rounding out the cast are Jeffrey Donovan of Fargoas Steve Trevor; Orange is the New Black's Adrienne Moore as Etta Candy; voice acting legend Cree Summer as Hippolyta; and Michael Dorn of Star Trek fame as vegetarian minotaur chef Ferdinand.
The story begins with Steve Trevor crash landing in the water just off Themiscyra, and Diana setting in motion her own exile by saving him and bringing him to the island. It looks like it then jumps to her prophesied return to the island, with everyone from her rogues gallery teaming up as Villainy, Inc., leading an invasion to take it over. Dawson has been a delight as Diana, taking great comic moments and making them hers on screen. She's been a consistent outstanding presence in her five previous movies.
read more: A Guide to DC Animated Movies
Wonder Woman: Bloodlines is also home to the release of the first of a new wave of DC animated shorts announced earlier this year. DC Showcase: Death, the Neil Gaiman creation, hits screens alongside this Wonder Woman movie. It's written by J.M. DeMatteis (Spider-Man: Kraven's Last Hunt and the Bwa-ha-ha era of Justice League in comics, and too many animation writing credits to choose from) and directed by Sam Liu (Justice League vs. The Fatal Five). It follows the manic pixie dream universal being as she helps a tortured artist come to grips with his legacy.
There is a second promising bit of information around the impending release of Wonder Woman: Bloodlines.This will be the 19th DC Animated Feature in the last five years. It is only the third released without "Justice League," "Batman," or "Superman" in the title. The other two – Teen Titans: The Judas Contract and Suicide Squad: Hell to Pay have both been released in the last two years. So along with a rise in the general quality of these movies, it also looks like we might get some gems down the road (my kingdom for an Omega Men movie!).
Read and download the Den of Geek SDCC 2019 Special Edition Magazine right here!