News
Wonder Wheel Trailer: Kate Winslet Leads Woody Allen Drama
The Wonder Wheel trailer has Kate Winslet as a 1950s Coney Island wife stuck in a bad marriage who finds herself targeted by mobsters.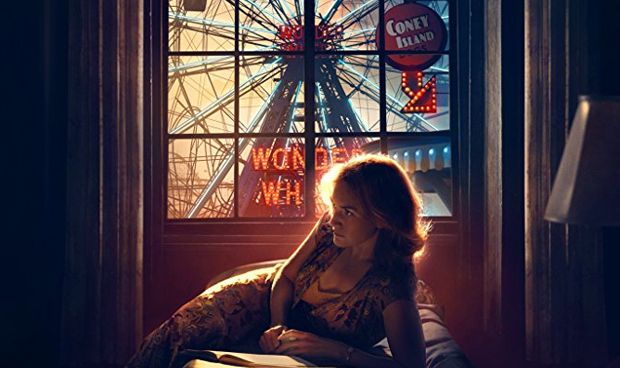 While notoriety continues to surround Woody Allen's personal life, the writer/director never fails to corral a high-profile cast for his films. Indeed, Allen's upcoming Amazon-exclusive feature, Wonder Wheel, showcases an intriguing mix of personnel, fielding a 1950s-era story set during the magical years of New York's Coney Island (home to the titular iconic Ferris wheel), rife with romantic woes and familiar-faced criminal elements.
Wonder Wheel Trailer
The Wonder Wheel trailer shows Kate Winslet as Ginny, a 1950s housewife who's stuck in a rut of ambivalence, married to an older husband in Coney Island carousel operator Humpty (Jim Belushi). While Ginny seemed to be on the verge of becoming a Stella who gets her proverbial groove back when attracting the interest of a handsome lifeguard, Mickey (Justin Timberlake), everything unravels quick when her husband's grown daughter Carolina (Juno Temple) comes back home.
Not only is Carolina making amorous advances at Ginny's would-be object of infidelity, but she also brought back some dangerous baggage from her marriage to a mobster. After an incident of some kind, Carolina reveals that she knows "where all the bodies are buried," a fact that makes her the target of a group of gangsters, played by former regulars of The Sopranos in Tony Sirico and Steve Schirripa. Consequently, things quickly spin out of control, affecting everyone in this bizarre romantic web.
For the famed Titanic and Eternal Sunshine of the Spotless Mind actress, Kate Winslet, Wonder Wheel is the latest starring role in what appears to be a high-profile surge (not that she ever went away). Her co-starring role, opposite Idris Elba, in the survival adventure romantic drama The Mountain Between Us arrives on October 6 and she has just booked herself a role that reunites her with (Titanic director) James Cameron in the 2020-scheduled Avatar 2, the first of what will be four sequels to Cameron's 2009 3D-touting blockbusters smash, which will go all the way to 2025.
Woody Allen, the cinematic master of complex, dialogue-heavy rom-coms, of Annie Hall and Manhattan fame, goes into Wonder Wheel in what can be considered an experimental distribution arrangement with Amazon. Allen has worked with Amazon before, having been paid $15 million for co-distribution rights to the theatrical release of his 2016 film Café Society and he created and starred in the 2016 Amazon comedy series Crisis in Six Scenes, in which he appeared alongside Miley Cyrus. However, Wonder Wheel will see Allen's primary claim to fame as a director of films touted on the Amazon Prime streaming platform.
Wonder Wheel Release Date
Wonder Wheel spins its way to Amazon Prime on December 1, 2017.