News
Wonder Park Trailer: Nickelodeon Movie Showcases Stunning Visuals
Nickelodeon has ambitious designs with Wonder Park, an animated movie that sports impressive visuals.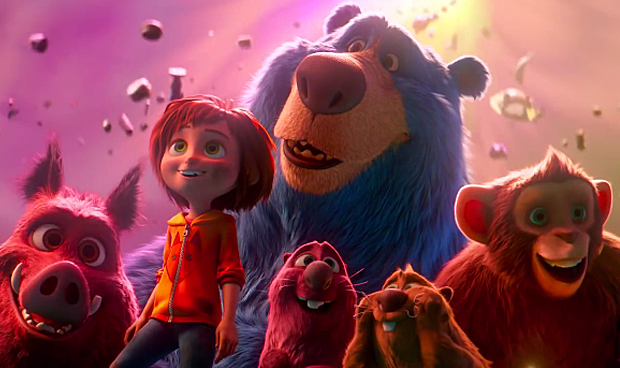 Studio Nickelodeon Movies isn't generally known for high-profile prestige projects outside of its animated tentpole titles like SpongeBob, along with the recent reboots of its acquired Teenage Mutant Ninja Turtles franchise (which is set for yet another iteration). However, its upcoming feature with Paramount Animation, Wonder Park, appears to be something far more grandiose, seemingly tapping into the imagination-fueled aesthetic territory of Disney and Pixar.
Wonder Park (formerly titled Amusement Park,) represents clear franchise designs, with Nickelodeon also fielding tie-in plans with an animated television series to capitalize off prospective momentum from the 2019-scheduled feature.
Wonder Park Trailer
A new Wonder Park trailer has arrived!
A 12-year-old girl, named June (Brianna Denski), appears to be our Alice in this visually stunning Wonderland, in which the titular theme park exists. While we don't know if this is the kind of theme park that charges $3.49 for a bottle of Dasani water (ahem… Disneyland), it does appear to be an imagination-fueled consumer-driven experience featuring spectacular sights, surreal rollercoasters and the kind of anthropomorphic mascots that don't require actors in sweaty fuzzy suits who take smoke breaks. Indeed, the trailer, while short on specifics, is an ethereal assault on the senses.
You can also check out the previous Wonder Park trailer, which arrived back in July.
Wonder Park Details
Wonder Park doesn't seem to be touting its celebrity voice cast, but it does have one nevertheless.
With newcomer Brianna Denski voicing Wonder Park's protagonist, the supporting voice cast consists of names such as Jennifer Garner, Matthew Broderick, Mila Kunis, Kenan Thompson, Ken Jeong, Norbert Leo Butz and John Oliver make up the voice cast. 
Wonder Park Release Date
Wonder Park is scheduled to be open for business at theaters on March 15, 2019.
Joseph Baxter is a contributor for Den of Geek and Syfy Wire. You can find his work here. Follow him on Twitter @josbaxter.