News
Women-Only Wonder Woman Screenings Garner Internet Backlash
Meanwhile, the Alamo Drafthouse's social media response is incredibly on point.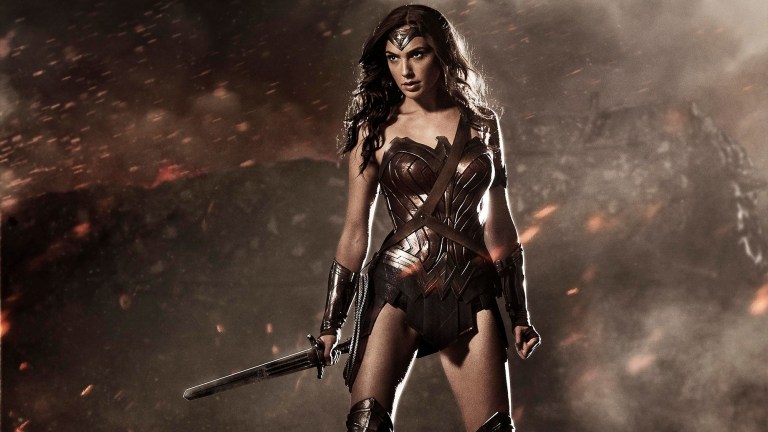 Another day, another male troll internet backlash. A women-only screening of the new Wonder Woman at the Alamo Drafthouse in Austin has raised the ire of some men on the internet who feel as if the screening is "reverse sexist" (which isn't a thing). 
The event's description reads:
The most iconic superheroine in comic book history finally has her own movie, and what better way to celebrate than with an all-female screening?

Apologies, gentlemen, but we're embracing our girl power and saying "No Guys Allowed" for one special night at the Alamo Ritz. And when we say "People Who Identify As Women Only," we mean it. Everyone working at this screening — venue staff, projectionist, and culinary team — will be female.

So lasso your geeky girlfriends together and grab your tickets to this celebration of one of the most enduring and inspiring characters ever created.
The screening sold out in two hours, leading to the Drafthouse announcing a second screening (which is now also sold out) at its Austin location, as well as adding women-only screenings to its Dallas, Brooklyn, and Washington, DC locations. The people have spoken and there is demand for this women-only event — which, let us be reminded, represents a tiny, tiny, tiny fraction of all of the Wonder Woman screenings that will be available across the country when the blockbuster opens on June 2nd.
As you might have expected (even if you hoped it wouldn't happen), male internet trolls quickly took to the Alamo Drafthouse's Facebook and Twitter pages to let their outrage known. Never mind that this was (at this point) only one screening of a film on the sixth day of its release. (In other words: If you are a man who wants to see Wonder Woman at the Alamo Drafthouse, there are plenty of other options.)
A sampling:
— ryan tabatabai (@sirtabatabai)
May 25, 2017
— Jack (@KickAssTrilogy)
May 25, 2017
— Dennis Smith (@sharkasaurus)
May 25, 2017
Meanwhile, the Alamo Drafthouse's social media response has been incredibly on point. Some examples of their responses:
— Alamo Drafthouse NYC (@AlamoNYC)
May 26, 2017
— Alamo Drafthouse NYC (@AlamoNYC)
May 25, 2017
The Alamo Drafthouse is arguably the coolest, most fan-driven theater chain in the country. They are always holding special events that connect movie (and sometimes TV) fans to the stories and creators we are passionate about. More than anything, this screening (along with countless others) demonstrates how in touch with the interests of its broad, diverse audience the Drafthouse truly is.
Keep doing cool stuff, Alamo Drafthouse.