News
Wizard of Oz Returns to Theaters for 80th Anniversary This Month
Fathom Events is bringing Wizard of Oz back to the big screen for three nights this month. It's just in time for its 80th birthday too.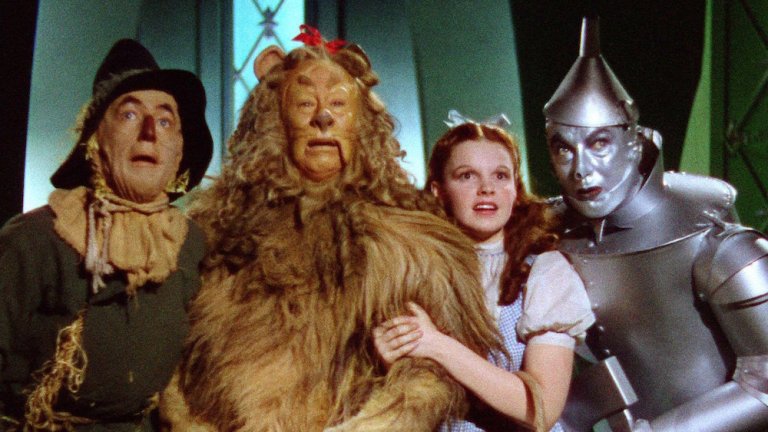 There's no place like home, and for movie lovers that home will likely always include Oz. The yellow brick road, the Emerald City, Judy Garland singing "Somewhere Over the Rainbow" before entering a world of Technicolor joy? The Wizard of Oz remains a childhood staple generation after generation because of the love and beautiful craft with which it was made. Hence why Fathom Events is rolling out the red—or yellow?—carpet in 2019.
Just in time for its 80th anniversary, MGM's The Wizard of Oz will be returning to theaters for three days at the end of January. Beginning on Sunday, Jan. 27 and continuing on Tuesday, Jan. 29, and Wednesday, Jan. 30, audiences will be transported to a land of ruby red slippers and gruesomely green witches—and don't worry you won't have to survive a tornado in order to enjoy the ride. Rather this is the kickoff of 2019's TCM Big Screen Classics program where classic cinema like The Wizard of Oz will play on over 700 screens across the country. Additionally, audiences will get to savor the experience by enjoying an introduction (and outro-duction) by TCM Primetime Host Ben Mankiewicz.
The release marks the beginning of a whole year of classic movies being brought back to theaters by Fathom Events. Other soon-to-be entries include To Kill a Mockingbird, My Fair Lady, Alien, Ben-Hur, and Glory. To sign up for the fun, go www.FathomEvents.com and find out if there are nearby participating box offices.
The Wizard of Oz is undoubtedly one of the great screen classics of a year that is generally considered the pinnacle of Golden Age Hollywood (other 1939 classics include Gone with the Wind, Mr. Smith Goes to Washingotn, and Gunga Din, among many others). But for future generations, there is nothing quite so charming or idyllic as discovering the man behind the curtain. Enjoy the show.