News
Without Remorse: Tom Clancy Movie Unveils First Look
Tom Clancy novels Rainbow Six and Without Remorse will be adapted in a movie series, with Michael B. Jordan set to star as hero John Clark.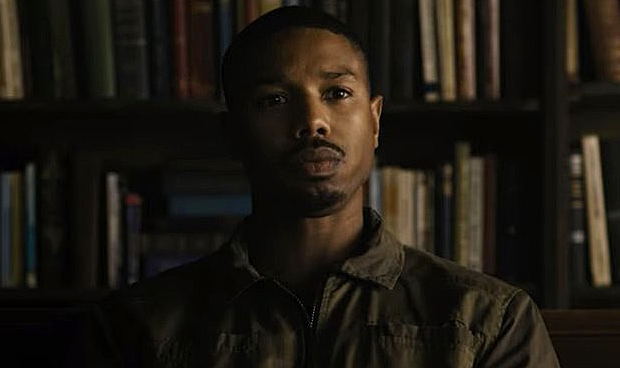 Tom Clancy live-action adaptations aren't exactly in short supply in this epoch of the entertainment industry. Indeed, another iteration is being planned for the big screen, this time brandishing the ever-escalating stardom of Michael B. Jordan as the headliner for what's being telegraphed as a film franchise.
Michael B. Jordan is set to play Tom Clancy novel hero John Clark in at least two films for Paramount that will adapt the late author's novels Without Remorse and Rainbow Six, reports Variety. The franchise-building efforts will be headed by Akiva Goldsman, current maestro of the Transformers film universe, joined by producers in Josh Appelbaum, Corin Nemec and the star himself, Jordan. Paramount is reportedly meeting with writers and directors for the first outing.
The would-be film franchise will launch with Without Remorse, adapting Clancy's 1993 novel, chronicling the origin of CIA operative John Terrence Kelly, whose nom de guerre is John Clark, a character introduced in 1987's The Cardinal of the Kremlin. The second film will be Rainbow Six, Clancy's 1996 espionage novel, in which Clark heads the titular counterterrorism unit. For connoisseurs of late-1990s/early-2000s video games, the name Rainbow Six is undoubtedly more associated with the vast series of tactical games based on the novel.
The John Clark character – almost as prolific in Clancy lore as Jack Ryan – was purportedly inspired by David Morrell's 1972 novel, First Blood, from which the Rambo films were adapted, and has been featured in 17 Clancy novels. Moreover, Clark has been played on film by Willem Dafoe in 1994's Clear and Present Danger (opposite Harrison Ford's Jack Ryan,) and by Liev Schreiber in 2002's The Sum of All Fears (opposite Ben Affleck's Jack Ryan).
Meanwhile, the arena of Tom Clancy live-action adaptations is currently flourishing in the form of Amazon Prime series Jack Ryan, which received a Season 2 renewal months before its August premiere. Yet, it will be interesting to see if John Krasinski's new small screen version of Jack Ryan will ever share the screen with Michael B. Jordan's John Clark.
Without Remorse Trailer
Courtesy of Michael B. Jordan's Instagram account comes a first look at Without Remorse. Call it a trailer of sorts, with images and dialogue from the film flashing over Jordan's face.
Without Remorse Cast
Deadline reports that four new players have been added to the cast of Without Remorse. Jacob Scipio (Bad Boys For Life), Cam Gigandet (Windfall), Jack Kesy (Claws), and Todd Lasance (The Vampire Diaries) will all play members of Jordan's Navy SEAL team. They join the previously announced Jodie Turner-Smith (Nightflyers) and Jamie Bell (Rocketman).
The starring role in the yet-again rebooted Tom Clancy film universe is another major coup for the career of Michael B. Jordan, who is coming off an acclaimed villainous turn in Black Panther and is the center of a rumor about the Superman film franchise.
Joseph Baxter is a contributor for Den of Geek and Syfy Wire. You can find his work here. Follow him on Twitter @josbaxter.