News
Win VIP Access to X-Men: Days of Future Past: The Rogue Cut Screening at SDCC
The new X-Men: Days of Future Past cut features Rogue and will be shown at San Diego Comic-Con. We want to get you inside the screening...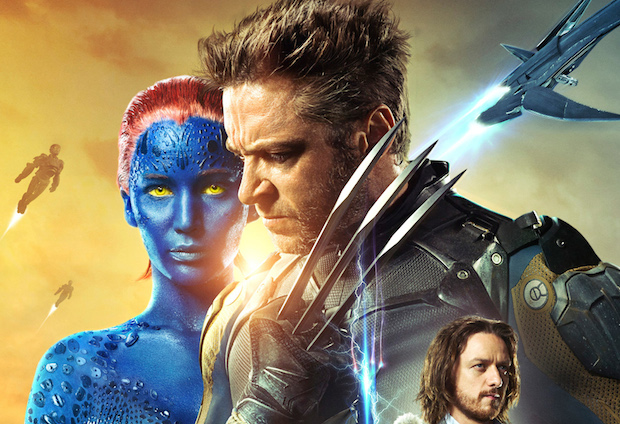 X-Men: Days of Future Past, the most recent film in the X-Men series, was a smash hit with audiences and critics alike. The film seamlessly merged the worlds of its original trilogy and its new prequel series while faithfully adapting one of the most beloved X-Men comics storylines of all time.
Bryan Singer's return to the franchise helped coax past series stars like Patrick Stewart, Ian McKellen, Hugh Jackman, Ellen Page, Shawn Ashmore, and more to return to the fold, but one actress who had only a brief cameo in the film originally had a much more significant role.
As fierce X-Men fans probably know by now, Anna Paquin and her character Rouge were originally supposed to feature heavily in X-Men: Days of Future Past, but due to the length of the cut of the film, her storyline had to be scrapped. But now, those scenes and more, totaling to nearly 90 minutes of new content, are getting released on Blu-Ray, DVD, and Digital HD as X-Men: Days of Future Past the Rouge Cut on July 14th, with a special screening of the film hitting San Diego Comic-Con on Saturday, July 11th.
If you're attending SDCC this year, we want to get you into that screening.
We're offering 10 readers a chance to receive VIP access for themselves and a guest to the 8:00 p.m. screening of X-Men: Days of Future Past the Rouge Cut on Saturday, July 11 at the Reading Cinema. The film will be shown simultaneously on four screens and beyond the two VIP tickets for the special screening, fans that purchase the Rogue Cut early on Blu-ray and DVD during Comic-Con will also score a limited edition lithograph, celebrating 15 years of the X-Men franchise.
All you have to do to win is send an email to tips@denofgeek.us telling us your most exciting plans for SDCC with the subject line X-Men: Days of Future Past Rogue Cut.
You must be attending San Diego Comic-Con in order to be eligible to win…this contest does not include passes to SDCC, airfare, or accommodations. Be sure to use your primary email so we can easily contact winners.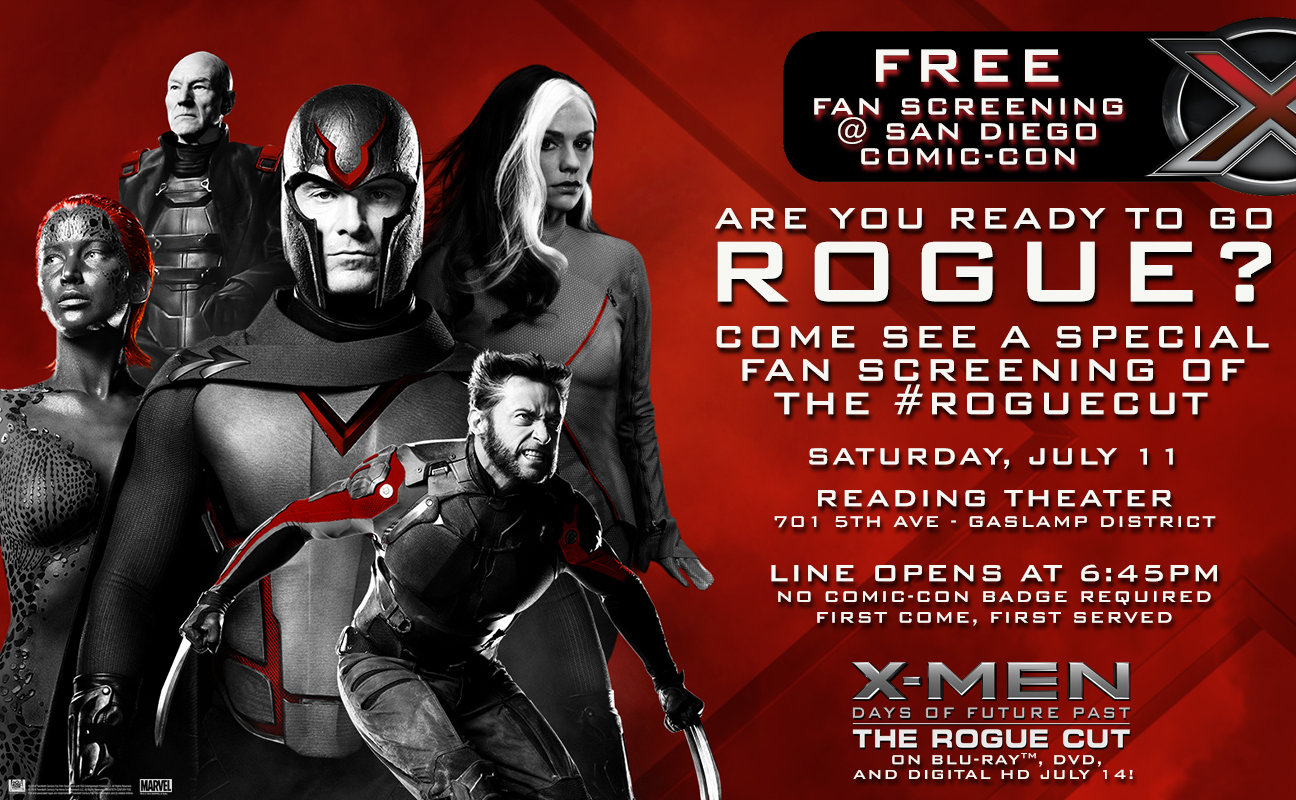 Good luck!