News
Win Our Johnny English Strikes Again Giveaway!
We're giving away a huge Johnny English Strikes Again prize package to one lucky winner, plus a Blu-ray for two runner-up winners!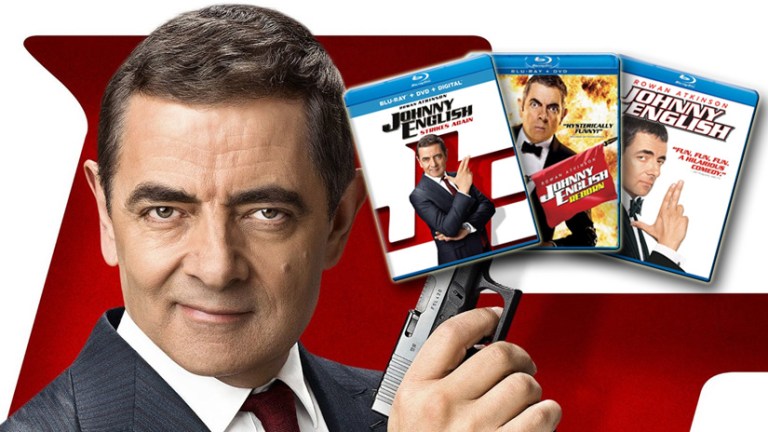 From Mr. Bean to Johnny English, actor and comedian Rowan Atkinson has established himself as one of the most beloved British comedians in pop culture history. His beloved creation, the bumbling spy Johnny English, returns in the hilarious Johnny English Strikes Again, his third outing in the Johnny English series. From hilarious hijinks to comical mispronounciations of names, audiences worldwide have fallen in love with the Johnny English trilogy. Now, the titular English spy is facing his greatest threat yet: modern technology.
In celebration with the DVD and Blu-ray release of Johnny English Strikes Again on January 22nd, we at Den of Geek are launching an exclusive giveaway inspired by the franchise. One lucky winner will receive all three films of the Johnny English series: Johnny English, Johnny English Reborn, and Johnny English Strikes Again, on Blu-ray DVD. Two lucky runner-up winners will receive a copy of Johnny English Strikes Again on Blu-ray DVD. 
From the Johnny English Strikes Again page on Amazon:
"It is the third installment of the Johnny English comedy series, with Rowan Atkinson returning as the much loved accidental secret agent. The new adventure begins when a cyber-attack reveals the identity of all active undercover agents in Britain, leaving Johnny English as the secret service's last hope. Called out of retirement, English dives head first into action with the mission to find the mastermind hacker. As a man with few skills and analogue methods, Johnny English must overcome the challenges of modern technology to make this mission a success."
Final entries will be accepted until January 21st. One (1) grand prize winner and two (2) secondary winners will be chosen and drawn randomly and then notified immediately. Winners will have a 48-hour window to respond or other winners will be chosen. Good luck!