News
Win An iPad With Back To The Future!
To celebrate the exclusive launch of the Back To The Future trilogy at iTunes, Universal is giving away an iPad...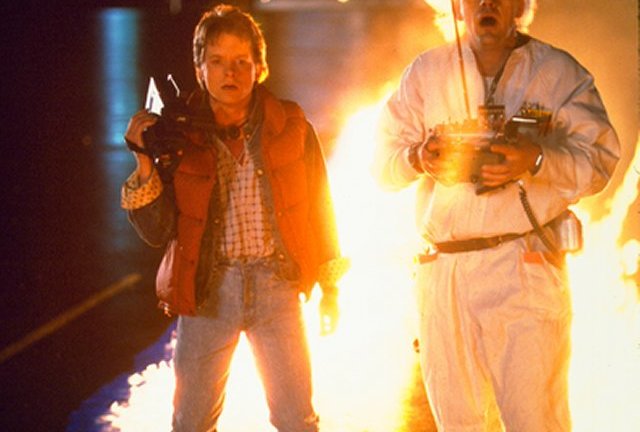 To celebrate the 25th Anniversary of the Back to the Future we're giving you the chance to win your very own iPad! And you can download Back to the Future alongside Back to the Future Part II and III in a limited edition bundle exclusively on iTunes three weeks prior to release on DVD and Blu-ray!
Directed by Robert Zemeckis, produced by Steven Spielberg, and starring Michael J. Fox, Christopher Lloyd, Lea Thompson and Crispin Glover, Back to the Future, of course, tells the story of Marty McFly, a teenager who is accidentally sent back in time  from 1985 to 1955. He meets his parents in high school, where he accidentally attracts his mother's romantic interest. Marty must then repair the damage to history by causing his parents to fall in love, whilst also finding a way to return to 1985.
To be in with a chance of winning an iPad please answer the following question:
What year does Marty McFly travel back in time to in the first Back To The Future film?
© 1985 Universal City Studios, Inc. All Rights Reserved.