News
Win a Copy of Hereditary on 4K Ultra HD
We're giving away three copies of the horrifically good Hereditary on 4K Ultra HD!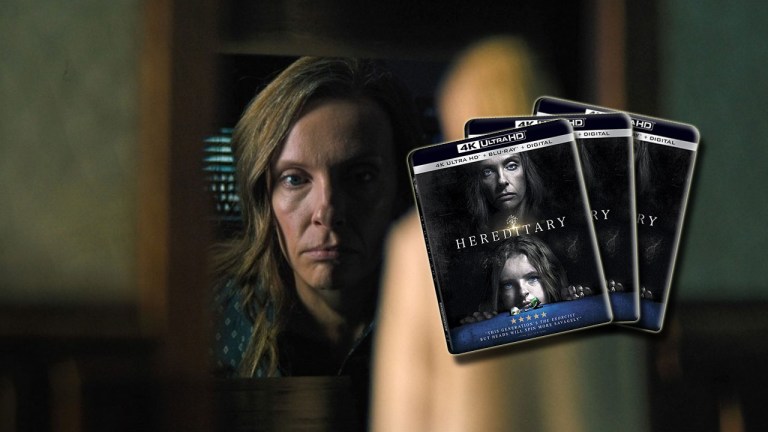 Without a doubt, A24's Hereditary was the horror event of 2018. Featuring a Oscar-caliber performance by Toni Collete (The Sixth Sense), the film chronicles a woman's descent into madness and the toll that it takes on her family. The film also features brilliant supporting performances by Milly Shapiro, Alex Wolff (Jumanji: Welcome To The Jungle), Gabriel Bryne (HBO's In Treatment), and Ann Dowd (Hulu's The Handmaid's Tale).
When Ellen, the matriarch of the Graham family, passes away, her daughter's family begins to unravel cryptic and increasingly terrifying secrets about their ancestry. The more they discover, the more they find themselves trying to outrun the sinister fate they seem to have inherited. Making his feature debut, writer-director Ari Aster unleashes a nightmare vision of a domestic breakdown that exhibits the craft and precision of a nascent auteur, transforming a familial tragedy into something ominous and deeply disquieting, and pushing the horror movie into chilling new terrain with its shattering portrait of heritage gone to hell.
In our own review of the film, critic Don Kaye writes that Toni Collete gives a "searing performance.", and called the film an "instant horror classic." He continues, writing that Hereditary is a "emotionally devastating tale of grief, trauma and family dysfunction that is powerful on its own terms even without the macabre events that begin to plague the poor Graham clan."  
To celebrate the movie's release on 4K and Blu-ray/DVD, we're excited to announce that we're giving away three copies of Hereditary on 4K Ultra HD. Special features include deleted scenes, Cursed: The True Nature of Hereditary Featurette, and the "Evil in Miniature" Photo Gallery. Three lucky winners will be drawn randomly and notified immediately via email. Winners will be given a 48 hour window to respond.