News
Win A Blu-ray Player & Pinocchio on Blu-ray!
Thanks to Disney, one lucky reader will win a Blu-ray player and a copy of Pinocchio in high definition. DVDs for runners-up, too…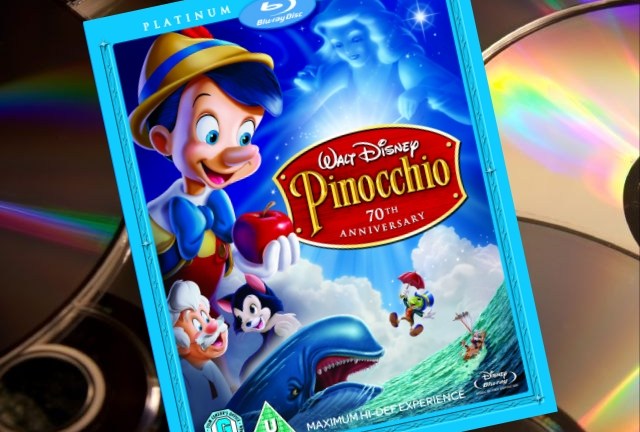 On March 9th, Disney will be releasing the second Blu-ray of one of its animated classics. And as anyone who picked up a copy of Sleeping Beauty last year (as we did – here's our review) will testify, it's something for fans of classic Disney to really salivate over.
The film this time is Pinocchio, which will be released as a two-disc Platinum Edition DVD as well as on Blu-ray from 9th March 2009. And to celebrate we've got a fantastic Blu-ray player and copy of Pinocchio on Blu-ray disc to give away! In addition we also have copies of the DVD for 5 lucky runners up!

Winner of two Academy Awards for best score and best song for 'Wish Upon A Star', Pinocchio fans can now enjoy this timeless film with brilliantly restored picture and sound. The story follows Pinocchio and his sharply-suited sidekick, Jiminy Cricket, as the puppet embarks on a quest to prove himself worthy of becoming a real boy.
Extras include fantastic 'behind the scenes' clips, unseen footage and a detailed look into the Disney creative process.
Add this classic to your collection when Pinocchio is released on Disney Blu-ray disc and Disney DVD on March 9th – available from the Disney vault for a limited time only.
Find out more here.
To be in with a chance of winning, you need to answer the following question, and send your answer across to geekcomps@gmail.com by 9th March 2009, at 10am GMT.
Q. Who directed the film Pinocchio?
Send that, along with your name, to us, and include the thing you like best and worst about Den Of Geek. And good luck!