News
Win! A 16GB iPod Touch and Disney/Pixar Blu-rays!
To celebrate the arrival of Monsters Inc on Blu-ray, Disney are giving lots of goodies to a lucky Den Of Geek reader...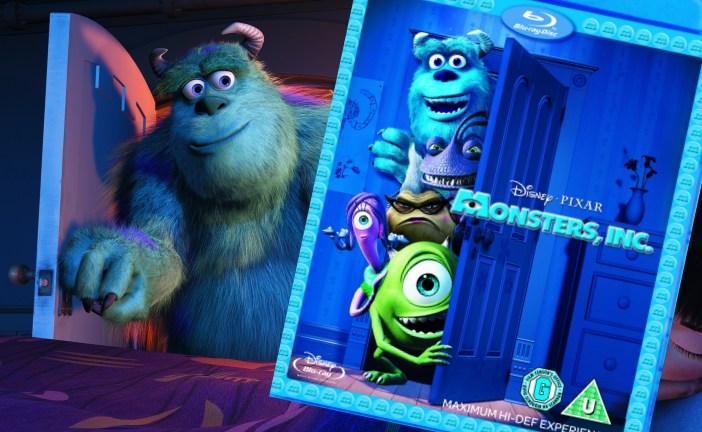 Monsters, Inc roars its way onto Disney Blu-ray on 27th July and to celebrate the news, we've got a 16GB iPod Touch and the entire Disney-Pixar Blu-ray back catalogue to give away. This is, trust us, very good news.
For the first time Monsters, Inc. will be presented in the pristine manner intended by the Pixar animation team – in glorious high definition for an unbeatable movie experience. One of Pixar's early films that helped to cement them as the leading animation studio in the world, Monsters, Inc., it's fair to say, is an eagerly awaited Blu-ray.
To quote the studio, "The all new Monsters, Inc.: 2-Disc Blu-ray will thrill families and fans anew with cool new bonus features; "Filmmakers' Round Table," in which the creative forces behind the film reflect on its creation; "Monsters, Inc. Ride and Go Seek: Building Monstropolis in Tokyo," a sneak peak at the new Monsters attraction at Tokyo Disneyland, plus the all new interactive game "Roz's 100 Door Challenge," in which viewers can solve a series of puzzles, trivia questions and more in order to join the ranks of Monsters Inc.!"
The film boasts the voice talent of John Goodman, Billy Crystal, James Colburn, Jennifer Tilly, Steve Buscemi, Bonnie Hunt and John Ratzenberger. And now you get to enjoy them in full-on 5.1 surround sound, with a pristine picture quality too.
However, if you fancy winning a 16GB iPod Touch and Monsters Inc, Cars, Ratatouille, Wall-E and Pixar Shorts on Disney-Pixar Blu-ray please answer the following question: John Goodman lends his voice to which character in Monsters, Inc.? – Sulley- Mike- Boo
You need to send your answer, along with your name and address, to geekcomps@gmail.com by Monday 3rd August at 10am BST. Make sure you put Monsters Inc in the subject header too, else our very clever filtering software might, er, filter your entry out. Which would be bad.Monsters, Inc. is released on Blu-ray on July 27. To visit the website, click here.
(C) Disney