News
Willy Wonka Reboot Reportedly Eyes Donald Glover and Ryan Gosling
Warner Bros. will, once again, reboot the Willy Wonka film franchise, teaming with the director of the wonderful Paddington 2.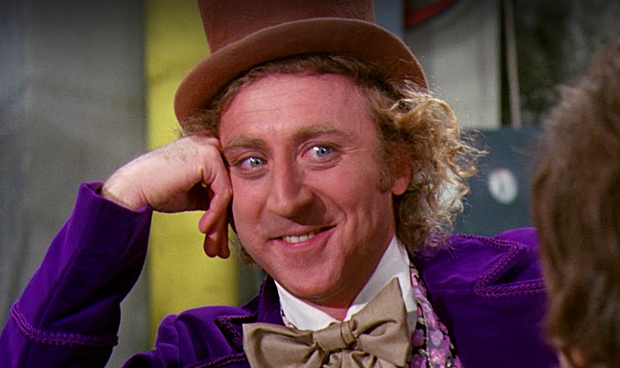 Willy Wonka is a name that remains synonymous – even to a device-fixated generation – with fun, eccentricity and delicious candy, stemming back to the novels of Roald Dahl. The passing of star Gene Wilder in 2016 only cemented a perennial appreciation for the lighthearted fun and innocence that was 1971's Willy Wonka and the Chocolate Factory. Consequently, Warner Bros. acquired the rights to Willy Wonka in 2016 and plans are in motion for a franchise-minded reboot that will reportedly avoid the origin route to chronicle Wonka's "early adventures."  
While cynics may scoff at the prospect of getting yet another reboot/remake after the gothic-toned 2005 Johnny Depp-starring version, the acquisition of producer David Heyman, of Harry Potter and Fantastic Beasts fame, and director Paul King of the Paddington movies, lends this iteration some good will.
Willy Wonka Reboot Cast
In the latest Willy Wonka reboot news, it appears that Warner Bros. is looking at some seriously big names as frontrunners for the title role, according to Collider.
Donald Glover, a name that's been dominating entertainment news headlines in recent months, is reportedly in this mix (although the Oompa Loompas may want to steer clear if his version of Willy Wonka starts rapping with a rifle).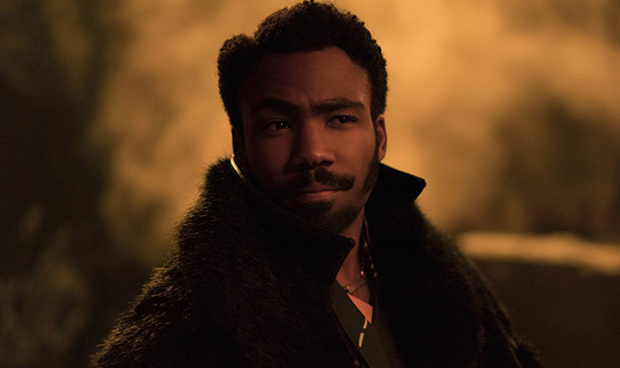 Glover, the former co-star of NBC sitcom Community, has reinvented himself as a modern-day Renaissance man, co-starring as Lando Calrissian in the recent spinoff movie, Solo: A Star Wars Story, starring-in and co-creating hit FX drama Atlanta and has broken the Internet with his Childish Gambino "This is America" music video. Indeed, the momentum for this Willy Wonka role is on his side – notably with the studio's possible desire to tout the first black version of the classic character. Plus, there's prospective kids demographic synergy here, since he's set to voice the lead role of Simba in Disney's upcoming live-action movie version of The Lion King.
Ryan Gosling is also reportedly eyed to don the hat of fiction's most famous candy man.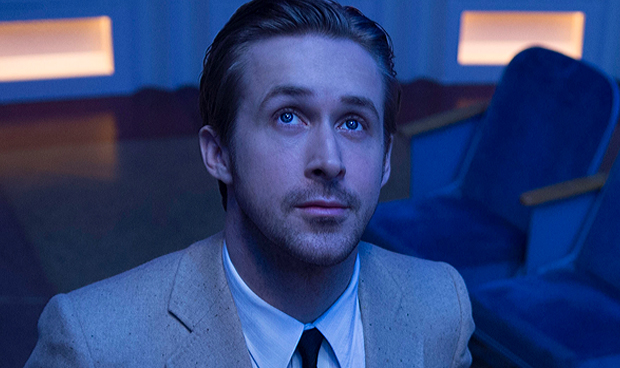 Gosling, the actor who made 2004's The Notebook into a movie night standard for couples everywhere, is of course, one of the most prominent leading men in the industry, still riding momentum from the Oscars-generating 2016 musical, La La Land. He recently co-starred in belated sci-fi sequel Blade Runner 2049, a film that lacked box office success, but proved to be a boon to its fanbase. However, his next project will see him play Neil Armstrong himself in the upcoming astronaut biopic, First Man. While Warner has, according to the report, "coveted Gosling for years," he's hardly a proven commodity for family projects – unless you count an early TV run on spinoff series Young Hercules as meeting that standard. Nevertheless, the idea of Gosling being cast as Willy Wonka is a notion that many studio execs would likely support.
Ezra Miller is also reportedly in the mix.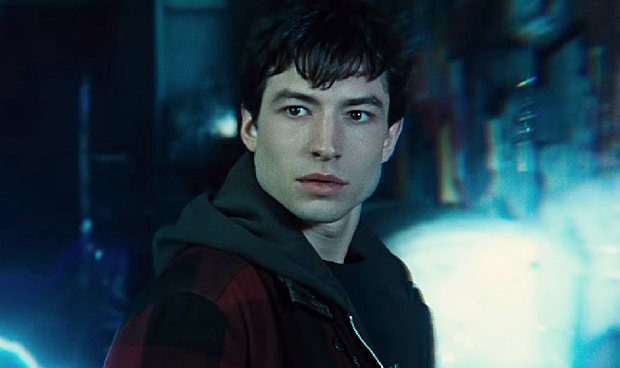 Miller is the most interesting candidate here, in the sense that he's positioned solidly underneath the Warner Bros. umbrella, serving as the DC Extended Universe's cinematic version of hero The Flash, a role he will reprise in the gestating solo film, tentatively titled Flashpoint. Plus, he's set to reprise his character, Credence Barebone, in the Harry Potter-spun-off Fantastic Beasts films. Yet, as far as name recognizability, he's by-far on the bottom when it comes to the three candidates.
Willy Wonka Reboot Details
Warner placed the Willy Wonka reboot project in reliable hands with producer David Heyman, whose work speaks for itself, since it happens to include all the films of the Harry Potter franchise, including the Fantastic Beasts and Where to Find Them movies, as well as the Oscar-winning 2013 space drama Gravity. Heyman will work alongside Michael Siegel of the Dahl Estate and executive producer Kevin McCormick.
Paul King, the director of two wonderful Paddington movies, is on board to direct (via THR). This is great news, as long as it doesn't get in the way of him making Paddington 3. The script has been written by Simon Rich, a former writer for Saturday Night Live, who also co-wrote the animated hit film The Secret Life of Pets.
Dahl's 1964 novel Charlie and the Chocolate Factory inspired the 1971 classic Willy Wonka and the Chocolate Factory. While Dahl parlayed the film's momentum with the 1972 novel sequel Charlie and the Great Glass Elevator, a proper film sequel never manifested. However, a darker, quirkier 2005 reboot film directed by Tim Burton starring Johnny Depp as Wonka sporting the proper Charlie and the Chocolate Factory title had little impact on an audience whose incredulity was as hard as a signature Wonka Everlasting Gobstopper.  
The idea of this new project being a Willy Wonka prequel leaves things open to interpretation, either focusing on the early life of Willy Wonka or, perhaps, simply on his rise to prominence in becoming a kingpin of candy. At this point, nothing has been revealed regarding which Wonka characters (Oompa Loompas, Slugworth/Wilkinson, etc.) would appear in the film. Yet, there will undoubtedly be resistance to the idea that yet another rebooted iteration of Willy Wonka has been placed in an industry pipeline already full of reboots.
Nevertheless, it will be interesting to see if Warner can learn from the tonal mistakes made by the Burton/Depp version, hopefully coming up with a film that properly captures the property's "world of pure imagination."
*This article was originally published on February 13, 2018 and has been updated with new information.