News
William Goldman, Princess Bride and Butch Cassidy Writer, Dies at 87
Prolific, two-time Oscar-winning, screenwriter William Goldman has passed away at age of 87.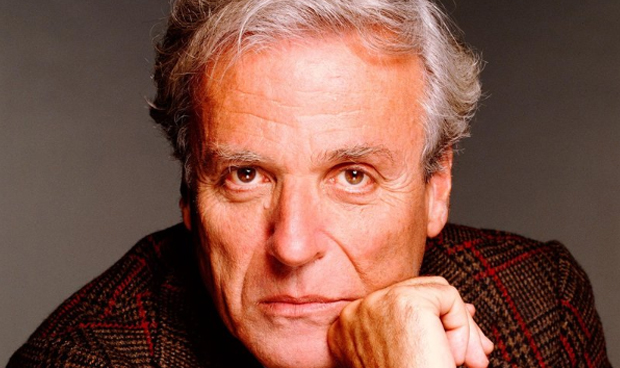 William Goldman, one of the film industry's most consistently successful screenwriters, has passed away this morning at his Manhattan home, having succumbed to complications from colon cancer and pneumonia at the age of 87, as confirmed to The Washington Post by his daughter, Jenny. He leaves behind an array of work that, frankly, is too vast to respectfully summarize in one sentence.
Goldman – the Chicago-born screenwriter who helped launch the career of Robert Redford by writing bellwether buddy movie Butch Cassidy and the Sundance Kid and would one day write generational film favorite The Princess Bride – started his life as a scribe unsuccessfully in the late-1950s as a novelist, publishing works such as The Temple of Gold, Your Turn to Curtsy, My Turn to Bow and Soldier in the Rain, before ultimately finding his voice in screenwriting, starting with 1965 caper comedy Masquerade.
However, fate seemingly guided his sophomore effort in 1966's Harper, a crime thriller that starred Paul Newman as a rough, gruff P.I., leading to a quick reunion with Newman as the co-star of Goldman's breakout screenplay in 1969's Butch Cassidy. That film, even before its box office success, was the center of a then-unprecedented studio bidding war that earned Goldman a then-surreal $400,000. It was a payday that yielded prominence and notoriety in the industry; something that was reinforced by his affinity for eccentric, profanity-filled interviews.
From there, the raindrops from Butch Cassidy created a proverbial flood of success for Goldman, who moved on to write and adapt some of the most decade-defining films of the 1970s such as Papillon, The Stepford Wives, The Great Waldo Pepper (again with Redford), All the President's Men (yet again with Redford), Marathon Man, A Bridge Too Far and Magic (Anthony Hopkins's horror film breakthrough). While Goldman slowed down in the 1980s, that decade saw him pump out what is, perhaps, his best-known film in the comically fantastical family favorite, 1987's The Princess Bride.
Goldman's screenplays continued into the 1990s with offerings such as Stephen King adaptation Misery, Robert Downey Jr.'s Oscar-nominated biopic platform, Chaplin, TV-to-film reboot Maverick, John Grisham adaptation The Chamber as well as thriller The Ghost and the Darkness. The post-millennium era saw him pen another Stephen King adaptation in 2003's Dreamcatcher. His final feature-length credited screenplay is the 2015 Jason Statham actioner, Wild Card.
With the passing of Goldman, the film industry has lost one of its most unique voices and a scribe capable of conveying the power of pathos in just about any genre. We at Den of Geek want to convey our thanks for Goldman's unforgettable works and condolences to his family.
Joseph Baxter is a contributor for Den of Geek and Syfy Wire. You can find his work here. Follow him on Twitter @josbaxter.