News
Will we ever see a live-action Akira movie, and could one possibly work?
Recent days have once again seen rumours surface over a potential live-action Akira adaptation. We pick through the latest stories that surround the project...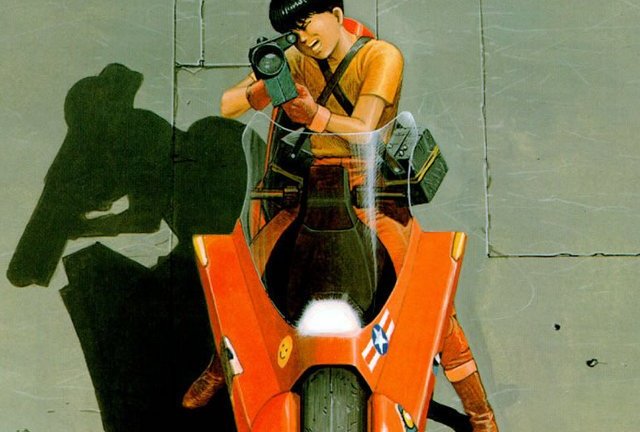 For devotees of Katsuhiro Otomo's legendary 80s manga and animated feature, the long-in-development Akira live-action movie is like a ghost. News of it materialises every twelve months or so, provokes a brief spell of fear and loathing among fans, and then disappears into the ether for another year.
Way back in the early 90s, shortly after the dubbed version of Otomo's animated Akira created a storm of excitement in the West, Sony began negotiations with Kodansha Ltd, the owners of the Akira property, in the hope of adapting the concept for the big screen. When that deal collapsed, Warner Bros stepped in to produce, with two movies said to be in the works.
Since then, the live-action Akira has quietly broiled in development hell. Numerous actors, writers and producers have been rumoured to be attached to the project, but nothing concrete has yet been confirmed.
From Hell and The Book Of Eli directors, the Hughes brothers, were said to be fronting the project, though again, this hasn't been substantiated. Nor has last November's rumour that Morgan Freeman would be taking on the part of the glowering Colonel Shikishima, or the suggestion that Zac Efron might be in the running for the lead of Kaneda, a Chinese whisper that appeared to be invented just to whip geeks like me into a righteous, horrified frenzy.
At the same time, it was suggested that the events of Akira would be relocated from the desolate streets of a future Tokyo to New York, and that the script, written by Iron Man scribes Mark Fergus and Hawk Ostby, would cover the first six books of the original manga, with the events split across two movies.
Most recently, we've heard that Steve Kloves, the writer responsible for seven of the eight Harry Potter movies, had been brought in to "polish" the Akira script, which had also been subjected to a rewrite by Albert Torres, the scribe behind Henry Poole Is Here.
This comes in the wake of news that such big name stars as James Franco, Mila Kunis and Brad Pitt had all passed on a role in the film. Whether or not Morgan Freeman and Zac Efron are still attached to the project hasn't been mentioned.
Some 20 years after a live-action Akira movie was initially suggested, we still don't appear to be much closer to seeing one being made. And for some of us, this probably isn't such a bad thing.
Otomo's original manga was such a sprawling, ambitious and one-of-a-kind piece of work, it's unsurprising that the writers and producers appear to be having a hard time coming up with a script that remains faithful to its origins, while remaining marketable enough to please the accountants.
After all, a respectable adaptation of Akira is going to require bucket loads of cash. The beauty of anime and manga is, of course, that it's possible to realise huge future realities on a relatively small budget. In the late 80s, the mass destruction seen in the Akira animated feature would have been both difficult and expensive to produce with miniatures and rear-projection.
Even with the benefit of 21st century CGI, the depiction of a future Tokyo (or New York, or Swindon, or wherever Hollywood chooses to locate it), along with its psychic kids, teen motorcycle gangs, civil unrest, military coups and catastrophic explosions won't come cheap.
At the same time, a Hollywood studio won't willingly hand over a rumoured $300 million budget without prior assurance that its investment will appeal to the widest possible demographic. If the original, 1988 Akira anime were remade shot-for-shot with real actors, it's hard to imagine a mass audience connecting to its meandering plot and downbeat, dissonant conclusion, even if devotees like me loved every moment of it.
The resulting US Akira will almost certainly emerge with many of the spikier aspects of the original animation and manga sadly missing. The squelch-y flashes of psychic gore will probably have to be trimmed, as will any excessive references to drug taking.
Reading the original Akira manga was an often bewildering experience. Its multiple plotlines and meandering story stretched on for an incredible 2000 pages, and yet, Otomo kept his narrative moving along like an express train. Otomo also had an infallible eye for weird, incongruous imagery, sudden, savage moments of violence, followed by prolonged moments of calm.
Irrespective of the drug-taking, New York relocation or the presence of Zac Efron, it's these latter aspects that need to be recaptured if an Akira adaptation is to work. Without them, we'll be left with just another Blade Runner rip-off, like 2008's dreadful Babylon AD, and that's a fate far too awful to think about.
Follow Den Of Geek on Twitter right here.