News
Will Time Warner go shopping next?
As the dust settles around Disney and Marvel, will Time Warner be the next to try and pull off a major entertainment deal?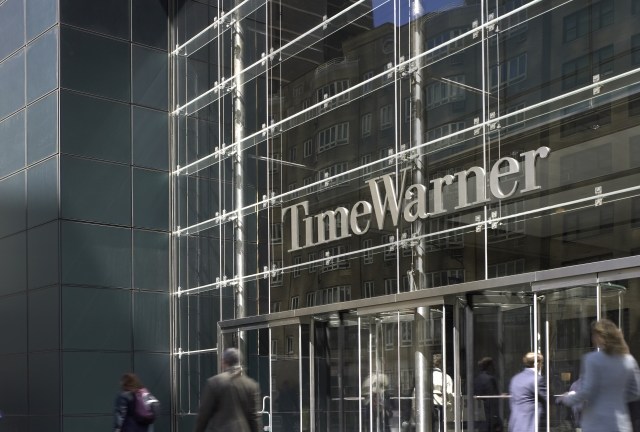 One of the after effects of the much-reported deal that's seeing Disney buying Marvel is that the spotlight has suddenly shone onto Time Warner to see how it's going to respond. Time Warner, of course, owns both Warner Bros and DC Comics, and crucially is believed to have a warchest of several billion dollars. That makes it one of the few entertainment giants capable of striking a major deal, especially now that Disney has spent its pocket money on Marvel.
So what are the options? Here are the most interesting names that are being bandied around…
DREAMWORKS ANIMATION
Now independent of the live action DreamWorks studio, DreamWorks Animation has been churning out at least a hit a year since Shrek 2 cleaned up over $900m worldwide back in 2004 (a figure DreamWorks Animation hasn't match since, although few have). The studio has now ramped its animated output up to two films a year, and it's also revealed that there will be the odd year when it'll be bringing three new animated releases to market. Given that DreamWorks' worst performer since 2004 – Bee Movie – raked in nearly $300m worldwide, it's clear that it's become one of the most lucrative producers of animation on the planet.
And animation is, bizarrely, something of a Warner Bros weakspot. On the small screen, with the likes of Looney Tunes and Scooby Doo, it's got no shortage of good properties, but big screen animation has been less successful. How many people do you know bought a ticket to The Ant Bully? DreamWorks Animation, while not cheap, would instantly give Warner Bros another dimension to its movie business, and the thinking seems to be that DreamWorks is the most obvious target for it.
MGM
Sony, when it was preparing fighting Toshiba in the Blu-ray vs HD DVD format war, spent a good chunk of $5bn (it was part of a consortium) picking up the MGM studio, complete with its unequalled library of classic movies (both in terms of quantity and quality). MGM has the biggest film library of the majors, and it also gave Sony the keys – for two films at least – to the James Bond franchise. Yet the 007 deal is over, and the Sony parent company is making a loss for the first time in over two decades. That could present an opportunity for Time Warner to swoop, and you suspect that, with DVD revenues in decline, that the price would be a chunk lower than before. Yet with the aforementioned pressure on DVD revenues, is now the right time to buy a huge library of films? Will the paid movie download market really come to fruition?
ELECTRONIC ARTS
Time Warner has been pushing harder into the videogame market over the past year or two, and one name that's now been linked with the firm is Electronic Arts. As the planet's largest videogame maker – if you discount the firms who also make gaming hardware – it'd be a sizeable capture. It would also, as some analysts have noted, be a way for Time Warner to enter fully a marketplace that's not reliant on the funding of advertisers for its profits.
Furthermore, when you start counting up the number of major Warner Bros films that haven't had a videogame attached, then there's some sense in ramping up the business' gaming output anyway. Given Electronic Arts' position in the market, and existing relationship with Warner Bros, it makes some form of tie-up even more logical.
TAKE TWO INTERACTIVE
See Electronic Arts. Take Two is a smaller fish, but it has the keys to the Grand Theft Auto franchise. Electronic Arts unsuccessfully attempted to buy Take Two a year or two back, but with no big new GTA game due for at least another year, Take Two's revenues make now a decent time to put in a bid.
UNIVERSAL
One line doing the rounds is that, with major consolidation expected in the entertainment business over the next year or two, Time Warner may be interested in parts of the Universal business. The specific chunks would be the movie studio itself (and thus the likes of the Bourne franchise), along with The SciFi Channel, Bravo and USA. This would not be a cheap venture and, in essence, it would buy Time Warner more of what it already has. Given that Warner Bros is currently top of the box office pile for summer 2009 – off the back of The Hangover and Harry Potter – that's unlikely to be the most appealing option, though.
THE OTHER OPTION
And then there's the final option – to do nothing. Time Warner, more than most, knows what it feels like when a major deal fails, and the catastrophic merger between it and AOL has been the subject of at least one smashing, if terrifying, book. Time Warner has understandably been reticent to attempt to pull off a major deal since, even though talk has suggested it has anywhere up to $7bn in cash reserves and funding to spend.
Clearly, this kind of money puts Time Warner in a strong position. After all, with the world economy depressed, that tends to hammer asking prices down. Disney found this with Marvel. Even though $4bn is a frightening amount of money, the argument runs that the Disney-Marvel deal wouldn't even have been close to the table had the world's economy taken the turn that it did.
Yet Time Warner was clearly burnt in the past, and inevitably, it's market talk, rather than bold statements from the company's board, that's fuelling the current speculation. It's almost as if the business world thinks that Time Warner should react in the aftermath of Disney's deal, and yet it may just choose to sit this round of buy-ups out instead. If it does decide to jump in, though, expect, surely, DreamWorks Animation to be the number one target…