News
Will Smith to Produce Movie About Michael Jordan's Baseball Career
Will Smith is producing a script from 2017's Black List about Michael Jordan's brief baseball experiment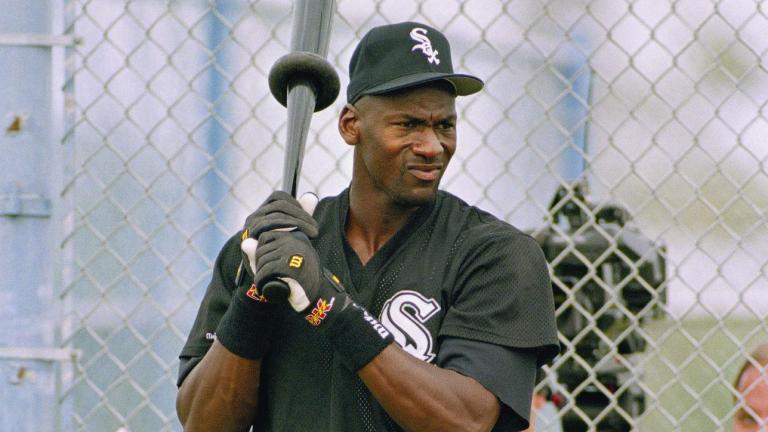 Imagine if LeBron James decided to take a year off of basektball to play amateur tennis. Imagine if Tom Brady revealed he always wanted to be a hockey goalie and took some time off to play for a minor league hockey team in Ontario. Imagine if Christiano Ronaldo wanted to devote a year to his real passion: interpretive dance.
Well in 1994, something as unexpected and bizarre as any of those hypotheticals happened. Michael Jordan, greatest basketball player of all time*, retired and decided to give it a go as a baseball player.
*The official Den of Geek list: 1. Michael Jordan. 2. LeBron James. 3. Kareem Abdul-Jabbar 4. Bill Russell 5. Magic Johnson 6. Larry Bird 7. Shaquille O'Neal 8. Tim Duncan 9. Wilt Chamberlain 10. Oscar Robertson
Now, 23 years later, Will Smith will be producing a movie about it.
The Prospect, written by Ben Epstein, was included on 2017's Black List – the list of best unproduced screenplays floating around Hollywood. It didn't have to wait long to find a home.
Epstein's script is about Michael Jordan's brief time in baseball. In '94 Jordan signed with the Chicago White Sox's minor league team Birmingham Barons to clear his head and fulfill a promise to his father, who was killed in a violent carjacking in 1993.
Smith will produce the film with his Overlook Entertainment brand. It's unlikely he'll get to play Jordan as he is currently 49 years olf and Jordan was 31 years old at the time of his signing with Chicago. 
Hopefully this goes well and in 2040 we get a movie about Tim Tebow's baseball career.