News
Will Bucky Be in Black Panther?
Sebastian Stan ruled out a Black Panther appearance. We'll have to wait until Infinity War to see Bucky again.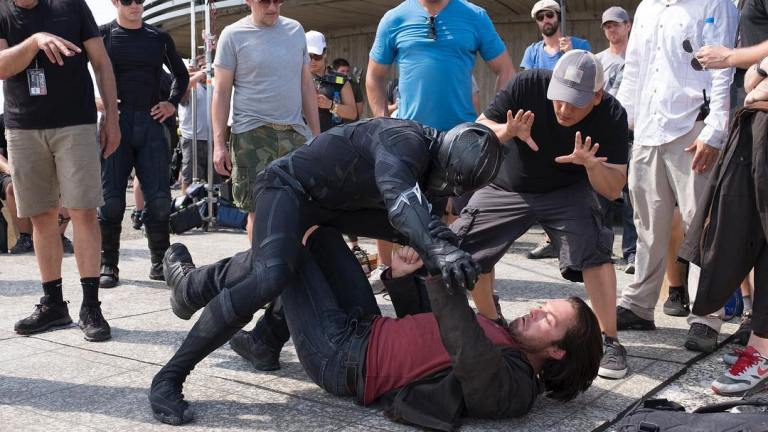 This just in directly from The Winter Soldier's mouth: Bucky Barnes will not be in the Black Panther movie. Here's what Sebastian Stan told Good Morning America during D23…
— Good Morning America (@GMA)
July 16, 2017
There had been some speculation that Bucky would pop up in the Black Panther film given that, the last time we saw him, in Captain America: Civil War, he was being frozen in Wakenda under the protection of T'Challa. It seems like he might still be on ice during the events of the Black Panther film. (Though, can we ever really rule out post-credit scene cameos?)
As much as I love Bucky as a character, I am happy to hear this. As many fans of color have mentioned via social media platforms, this is the first MCU film to have a superhero of color in the lead role and a predominately black cast. Not only is Bucky a character associated with Captain America, Bucky has been in enough films (three so far). This one belongs to T'Challa. 
Don't worry, Bucky stans. He will be back in Infinity War (along with pretty much every character in the MCU). "No, really, I'm not [in Black Panther]" Stan said. "But that gets resolved in [Avengers: Infinity War]."
That presumably being Bucky's current state as a popsicle and the fact that he still has the Hydra conditioning that could turn him into the Winter Soldier in the wrong hands. In Civil War, Bucky said he would stay under until the technology to dismantle the conditioning was developed… which is the most extreme excuse I've ever heard for avoiding going to a therapist.
Who will be in Black Panther? Head over to our movie hub to see the full cast list, trailer, and release date for the movie.