News
Wile E. Coyote Movie in Development
The team behind It's Always Sunny In Philadelphia are bringing the unluckiest Looney Tune back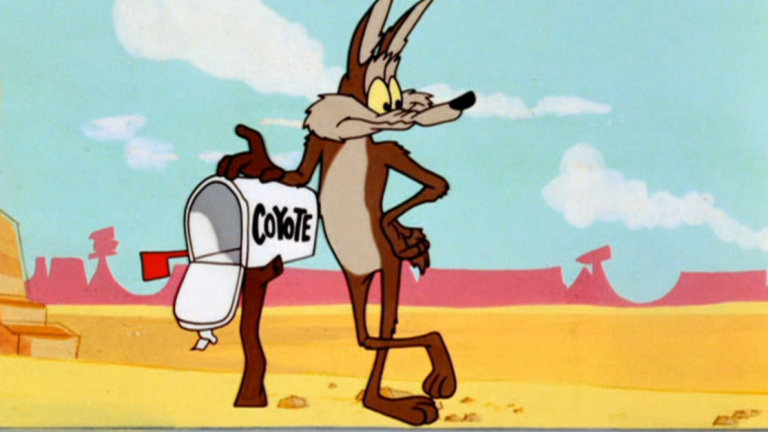 Bugs and Daffy get all the attention but everyone knows that Wile E. Coyote is the greatest Looney Tunes character of all time. Silently, desperately, forever chasing Roadrunner in a series of skits that always ends in his grisly death – his shorts are the existential banana peels of the cartoon world.
Sidestepping the rumors of Space Jam 2 and a Pepe Le Pew movie, Warner Bros are making Coyote Vs Acme their next Looney Tunes outing – giving Wile his own standalone feature as he confronts the corporation that's been his constant undoing since the '50s. 
According to Deadline, Chris McKay (who directed The Lego Batman Movie) will serve as producer and Josh and Jon Silberman have signed on to write the script – moving over from their stint on It's Always Sunny In Philadelphia. This isn't the first time Warner Bros. has tried to get an Acme related movie off the ground, either. A few years back word had surfaced that they were trying to get a live-action/animation hybrid Acme movie into development, X-Men: First Class writers Ashley Miller and Zack Stentz writing the script. This seems like a natural evolution of something the studio has wanted for quite some time.
There's no word yet on what form the movie will take but both Space Jam and Looney Tunes Back In Action mixed animation with live action, so we'd expect to see something similar here. We'd also expect to see a lot of anvils.
And remember, however bad things get, Wile E. Coyote will always be worse off… 
Read the latest Den of Geek Special Edition Magazine Here!