News
Why we need two new categories at the Oscars next year
Or: how the Oscars can be used to save us from the plague of films made just to try and win awards…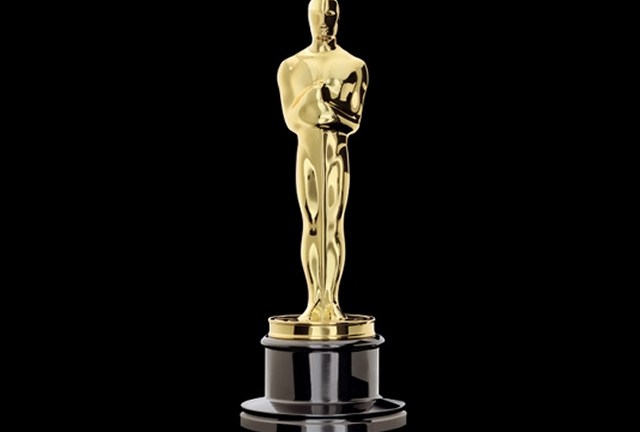 Will Smith is, in my view, an outstanding and charismatic actor. He's got the range to deliver a major summer blockbuster on one hand (in the case of I Am Legend, with just him on the screen for large portions of the film), and genuine knockout performances of the ilk of Ali. He's one of Hollywood's A-list talents, and one of its finest.
Last weekend, I had his latest film, Seven Pounds to sit through. A full review is coming, but we're finally getting to the point where the films released in awards season have been arriving thick and fast on DVD. Thus, it's been a chance to catch up on those that I missed. And this was one I was looking forward to, in spite of some problems I had with his earlier Oscar-nomination magnet, The Pursuit Of Happyness.
In Seven Pounds, Will Smith gives a terrific central performance, in a less than straightforward role. But this time, there's a problem. Because the film around him, whilst beautifully shot, comes across as simply the type of feature that was made to try and attract awards. That may be being a bit harsh on Seven Pounds, as I know it had its fans, but I really didn't like it at all. Scrub that: I thought it was terrible. But Will Smith was very strong nonetheless, and valiantly tried to sell a concept that, sadly, was collapsing around him.
All this, then, set off an idea in my head about a genuine service that the Academy of Motion Picture Arts and Sciences – AMPAS – could do for the movies. Something that would really help many of us who have wasted a night out on a film that you wonder has been made for the right reasons.
AMPAS, you see, is to blame. It created the Oscars, and the Oscars can lift a film's gross by tens of millions of dollars. Just look at this year's winner, Slumdog Millionaire, which has outgrossed a major blockbuster such as Watchmen. No wonder so many people chase Oscar gold.
What AMPAS also, therefore, indirectly created was the cottage industry in award-seeking movies, where actors and actresses seem to take on roles with one eye on a golden statue at the end of the process. And it's those that this idea is intended to combat.
I propose that, at the other end of the spectrum to the honorary Oscar, that AMPAS should introduce two new awards next year: a Brilliant Actor and Brilliant Actress gong to someone still in the early to mid-part of their career. This would be awarded in recognition of genuine acting talents, to get the whole Oscar problem out of the recipients' heads. Everyone could vote for it, so there would be no stuffy committee behind it, and for once, a genuinely great actor could be appreciated without having to go through an abundance of worthy films first.
Just think about it. It could have rewarded Al Pacino in the 70s just for being great, rather than having to wait for blatant award-magnet vehicle Scent Of A Woman. It would have meant that half of the films Renee Zellweger went and made after her star-making turn in Jerry Maguire wouldn't have had to happen. Nicole Kidman wouldn't have had to put on that silly nose. And if you extend the theory to directors too, Martin Scorsese wouldn't have had to wait for The Departed for AMPAS to actually recognise his work.
As for Will Smith? The man has some great movies in him, but I remain unconvinced we'll see them in the near future as things stand. Bluntly, he deserves an award, but you see little sign of him getting it just yet. And that's not right.
I should point out that I don't have a problem with the actors and actresses named in this piece; it's just that if they were rewarded early for their clear strengths, it'd get the whole charade out of the way quickly. I also accept that some of the films that might be covered would get made anyway, just out of a wish to do strong work. That's grand too, and careful choosing hasn't done Meryl Streep any harm over the years. But I want these two new categories to simply eradicate films made for what I believe to be the wrong reasons: those that get greenlit simply because there might be a chance of a few awards. Whether or not you believe Seven Pounds fits that criteria (and I do have to say the photography in it is just superb at times), there's still surely some substance to the idea.
With that in mind, I'd like to nominate Will Smith for the inaugural Brilliant Actor award, and warmly shake him by the hand.  He's a great actor, and thoroughly deserves the acclaim. Failing that, how about Ryan Gosling? I'd back that idea in a shot. For Brilliant Actress, Cate Blanchett has to be worth a nod, and it might be worth doing an early intervention where Ellen Page and Anne Hathaway are concerned, too. They might even thank us for it in the long run.
Failing that, expect a series of actors to carefully heed the warnings offered by Ben Stiller's character in Tropic Thunder, and carry on regardless. And expect, every Spring, the shelves of Blockbuster to be heaving with films that were shooting for awards, but never really stood a chance…