News
Why the 24 Movie Died
Ahead of the premiere of 24: Legacy next month, Brian Grazer looks back on the failed attempt to bring the series to the movies.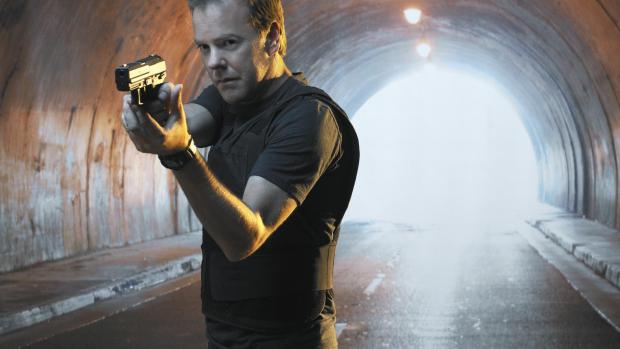 For some time following the ending of the television show 24 first time around, plans were afoot to make a big screen movie based on it, that would have given Kiefer Sutherland's Jack Bauer a film adventure. Most of us reporting on it at the time felt honor bound to suggest that the movie might be called, simply, 2.
The movie never happened, and now 24 is coming back to the small screen in the reboot, 24: Legacy, that sees Corey Hawkins in the lead role. But what happened to the film? Well, according to producer Brian Grazer (via Deadline), "I got Howard [Gordon, showrunner] involved, I got Kiefer involved. I worked on the movie for two years."
Yet Grazer admitted that in the end, they felt it was better as a television show rather than a movie.
"We couldn't really find the right world to put it in, the right location. To base it in America seemed not very authentic whereas to do a TV show in America was the perfect bridge. We put it in European countries, but it wasn't working there with the economics, we couldn't find enough money to make it. So we couldn't find the right location, we couldn't find the right story, and it was always too expensive."
Sutherland thus returned to 24 in the 'event' series 24: Live Another Day. But now, the mantle has been handed over, although it's all but certain we've not seen the last of Jack Bauer.
24: Legacy premieres in early February.