News
Why MoviePass Is A Great Holiday Deal
The movie ticket subscription service lowered its price again.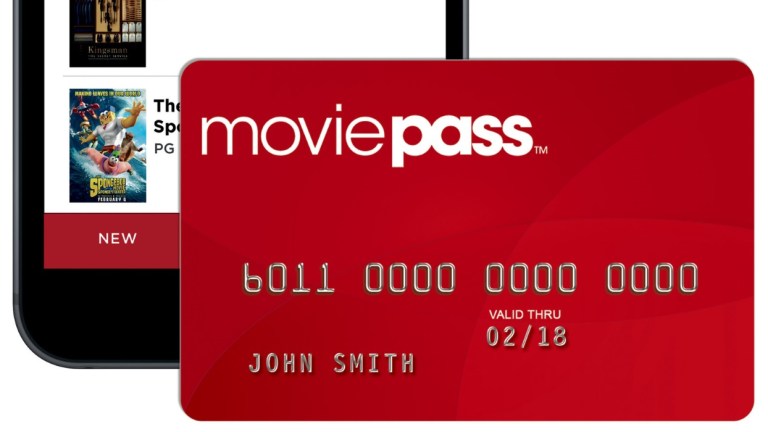 MoviePass, a subscription service that allows users to purchase one movie ticket per day using a MoviePass debit card, has again lowered its price in an effort to build its subscription base. The company is offering an $89.95 yearlong pass for a limited time, which translates to $7.50 per month.
The cost reduction comes after MoviePass in August lowered its cost to $9.95 per month, leading to a flurry of positive press and excited customers who flooded the MoviePass website to take advantage of the deal. MoviePass was ill equipped to handle the volume of membership requests, which resulted in outages on its website and delayed shipment of the MoviePass cards needed to purchase tickets at participating theaters.
Since announcing the new monthly price, MoviePass went from a subscriber base in the tens of thousands to currently over 600,000 members. Users with a MoviePass membership can purchase a ticket (excluding IMAX and 3D) by checking into their local theater on the MoviePass app, and then purchasing a ticket in the theater with the MoviePass debit card at the ticket counter or a kiosk. 
Why MoviePass Is A Great Deal, A Quick Review
Now that the hard news is out of the way, here's my review of MoviePass… 
I purchased MoviePass in August when the new price was announced and didn't receive the card until October, which was a point of frustration for members and the MoviePass team that had to rapidly scale up to meet demands. But the excitement for the product was justified. Plenty of people are turned off by the prospect of paying $17 (NYC prices) to see a film. Seeing one film a month at $9.95 already was saving me money.
Since I've had the pass, I've had virtually no issues with MoviePass working at NYC theaters. I know this hasn't been the experience across the board for subscribers, but I've significantly upped my excursions to the theater since getting the MoviePass card in the mail. In the last two weeks alone I've seen more films than I paid for all of last year. It almost feels like stealing!
So how the heck is this so affordable and awesome right now? The product essentially exists to collect your data and track your film-going experience. After I saw the fantastic Three Billboard Outside Ebbing, Missouri, MoviePass sent me a survey with a range of questions asking whether I would have seen the film if I didn't have MoviePass (probably not), would I have purchased concessions had I paid for a full-price ticket (again, probably not), and so on. This subscription model works because MoviePass is willing to eat the cost of these tickets in exchange for data that might transform the movie theater industry down the line.   
I don't know how sustainable the product is at this current cost. However, in the short term, I'd advise anyone interested to lock in this great price. I can't think of a better holiday gift for the film buff in your life this year.