News
Why Mark Hamill Vowed Not to Talk About Star Wars Anymore
"I got myself into trouble," Mark Hamill recalls, vowing to stop talking about upcoming Star Wars movies.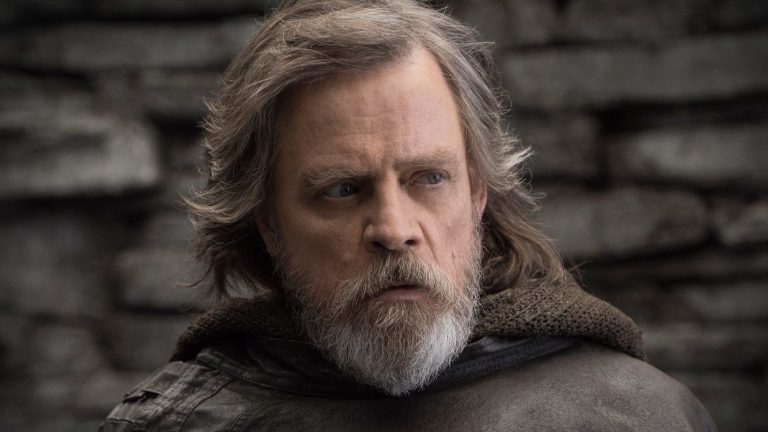 Mark Hamill, after making his name in show business with a lot of help from the Star Wars franchise, has vowed to stop talking about the new movies in that sci-fi franchise. Being a renowned chatterbox and a devout fan, though, it seems like he's going to struggle to keep that vow.
Speaking to Den of Geek UK and other journalists on-set of Knightfall season 2, Hamill has reflected on his much-reported-upon pre-release comments about Luke Skywalker's character arc in Rian Johnson's The Last Jedi. Hamill had publicly expressed some opinions about that film, which were out-of-step with Johnson's ideas, landing himself in some hot water prior to the movie's release.
"The thing is," Hamill says now, "Luke changed so much between the first trilogy and the last trilogy. I got myself into trouble [by stating those opinions]. I made a vow – I said that I'm not going to talk about the movies anymore, because I think it's important for the audience to see them…My problem was, I wasn't dealing with social media back then, where you say something and it goes around the world in 24 hours! If I were to answer your questions on paper, I'd think: 'Oh, that sounds a little strong, or, I shouldn't say this.' But I have a tendency just to talk and talk and talk, and you can cherry-pick. You know, I'll be reading something, and say, 'What moron said this?', and then realize, 'Oh, it's me.' They can take selective comments you've made out of context and use it to support their argument: 'See, Mark hated Star Wars!' Did I?"
Despite making this vow to stop talking about upcoming Star Wars movies, it seems like Hamill has no qualms with chatting about the old ones. In that Den of Geek UK interview, he went on to talk about the Disney release structure that put Solo: A Star Wars Story out very soon after The Last Jedi ("Really? Han Solo five months after our movie? Give it a rest!") as well as recalling his initial thoughts about Han being killed in The Force Awakens before he could reunite with Luke and Leia ("I said that it was a big mistake that those three people would never reunite in any way. I guess I was wrong, because nobody seems to care!")
The whole interview, which features loads more Star Wars talk and lots of Knightfall details, can be found here.
We'll next see Hamill on the big screen in Star Wars Episode IX, which opens on Dec. 19. Knightfall season 2 premieres on March 25.
Listen to the latest Star Wars Blaster Canon podcast:
Subscribe: Apple Podcasts | Spotify | Stitcher | Acast | RSS