News
Why Back To The Future 4 never happened
Despite the success of the Back To The Future trilogy, a sequel never appeared. And that's no bad thing, Simon writes...
The postponement of the upcoming Back to the Future musical to 2016 was revealed a few weeks ago, meaning that the show won't now hit the West End in time for the 30th anniversary of the original movie. Still, with a LEGO DeLorean released a year or two back, and the recent Secret Cinema events, there's no shortage of affection and ongoing love for the Back To The Future trilogy. So much so that some well paid movie executive, you'd imagine, has raised the possibility of a reboot/remake/sequel or Back to the Future 4 on the big screen.
Buy the complete Back to the Future Trilogy on Blu-ray right here.
So why has it never happened?
The most obvious answer for this, although it's not a response that Hollywood tends to heed too much, is that narratively the story is told. What else do we really need to know about the adventures of Doc Brown and Marty McFly? We spoke to Travis Knight, who runs the animation company Laika, about sequels in general. His company has never made one, and he specifically said that "when you look at a story, ideally, the story should explore a pivotal moment in the protagonists' life. If we're doing a sequel, by virtue of what it is, it's going to be a diminishment. The second most pivotal moment of his life?"
Appreciating that Back To The Future is a story told over three films, Travis Knight's words ring true here nonetheless.
Furthermore, it's a story with wonderfully contained stakes. In the modern world, as others have suggested, Back To The Future would have to have more to do with saving the planet than a line or two from Doc Brown about paradoxes. Instead, the first film is about someone who wants his mom and dad to get together. Arguably as simple as that. Can you imagine that getting through the development system now?
Short of giving the time machine to someone else, there's no story about Marty and the Doc crying out to be told. Because their most pivotal story has clearly been done.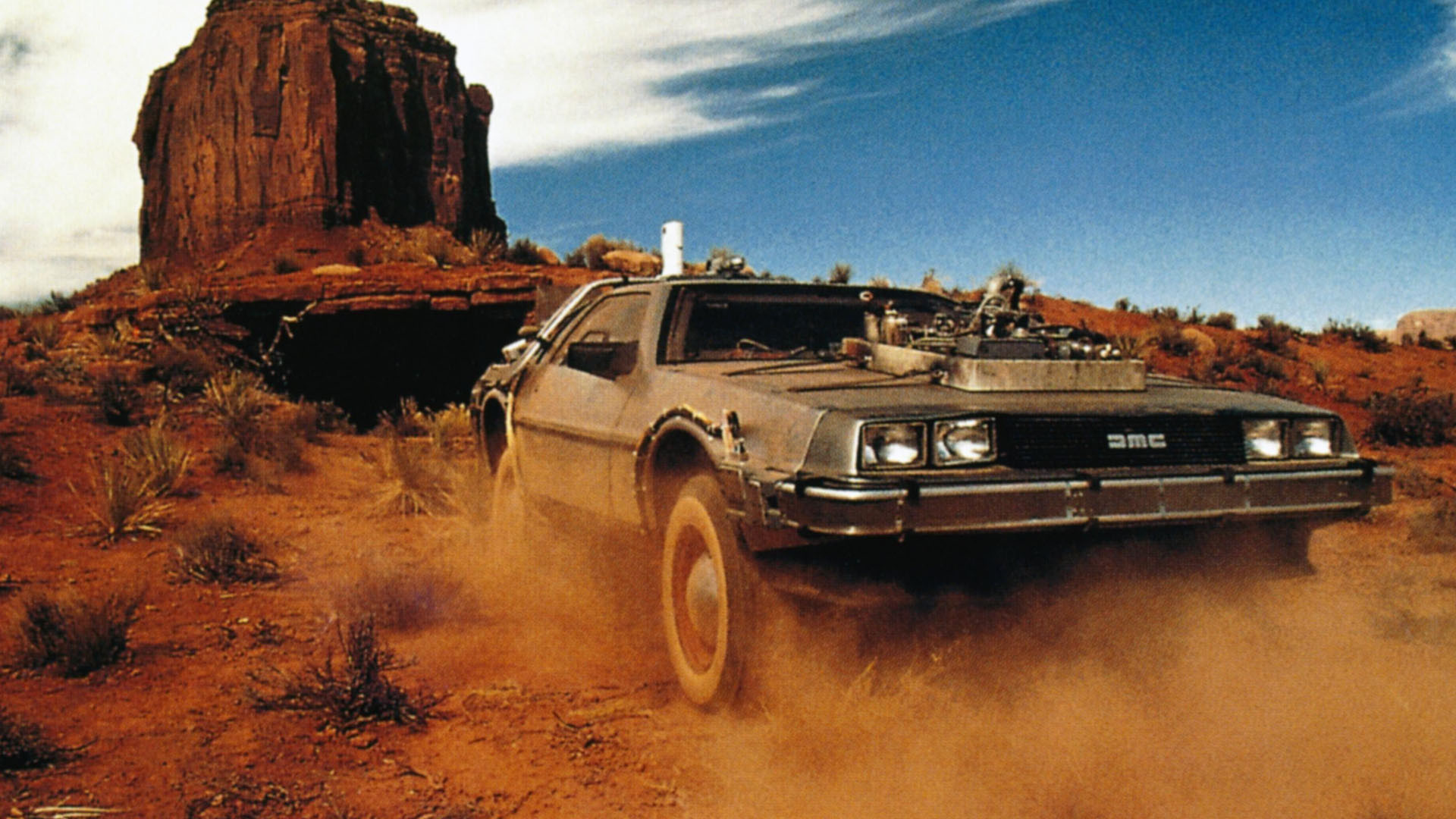 However, that's not enough to stop a new film coming in itself, and rumours pop up every few years about a further Back To The Future outing. Co-writer Bob Gale has admitted in the past that "I'm sure Universal would love it if we were to say to them, 'hey, let's do another one.' But we don't think we could ever make a fourth one that would live up to how great the first three are, so we're going to leave well alone."
And that's a key reason why number four never got off the drawing board. That the authors of the first three films didn't want to do it. Crucially, it has to come through them for it to happen.
Writing at BTTF.com back in 2010, Bob Gale left no room for doubt. "As both Robert Zemeckis and I have stated repeatedly over the years, we have no plans or desires to make another Back To The Future movie – not aPart 4, nor a remake of Part 1", he posted. "Nor does Universal or Amblin Entertainment have any such plans. How do we know? Because, per our contracts with these companies, no Back To The Future sequel or remake can even be scripted without discussing it with us first. No such discussions have taken place.  We are very proud of the Trilogy as it stands and we want to leave it as is."
Obviously we're not privy to that contract, so can't be sure that it allows Gale and Zemeckis to block the film entirely. But back in 2010, the question wasn't coming up, and it's not been coming up since.
If anything, the only way we can see a new Back To The Future coming to the screen – and to be clear, we're not after one – is if the musical is a raging success. As with the recent Matilda musical, plans may then be put into place to film a musical version of Back To The Future. But we'd be genuinely amazed if that ever happened.
The encouraging bottom line here? There's a clear reason why Back To The Future 4 hasn't happened, and won't in the near future. And it's the reason we'd hope for: there's no story to tell, and there's nothing that could improve on the first three films. Hollywood could learn something from this: sometimes, when your story is told, it's best to walk away and leave it be.
Like us on Facebook and follow us on Twitter for all news updates related to the world of geek. And Google+, if that's your thing!