Features
Why are ensemble casts so popular in films?
Are movies increasingly relying on ensemble casts rather than one bankable star? Mark looks at a growing trend...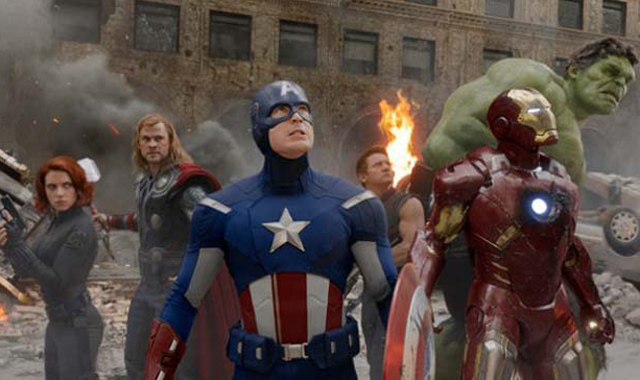 To generalise for a moment, ensemble casts are more often seen in television shows than on the big screen. Having a number of characters who hold equal status or importance to the ongoing narrative is a format upon which 20-something-episode seasons of a show can be sustained, but isn't quite so effective in the finite time-scale of a movie.
Nevertheless, filmmakers have consistently deployed ensemble casts in their movies, with Steven Soderbergh having notably gotten a whole Ocean's trilogy out of one big, starry ensemble, and told a less commercial, more grand and disturbing story with Contagion, while Christopher Nolan has played with big, famous casts since Batman Begins.
Last month's Movie 43 boasted the biggest celebrity ensemble we've seen on a movie poster for a long, long time, including (deep breath) Elizabeth Banks, Halle Berry, Anna Faris, Richard Gere, Terrence Howard, Hugh Jackman, Stephen Merchant, Chloe Grace Moretz, Seann William Scott, Liev Schreiber, Emma Stone, Uma Thurman, Naomi Watts and Kate Winslet.
It also bombed at the box office on both sides of the Atlantic, which would seem to put paid to the idea that having a constellation of movie stars necessarily leads to huge box office business. Nevertheless, it's interesting to look at what an ensemble cast actually brings to a film.

First up, let's look at how ensembles have been used in recent cinema. You either get massive, sprawling stories, with the calibre of the cast spread over a number of locations and/or storylines, (as seen in Contagion) a bunch of disparate and unconnected vignettes (What To Expect When You're Expecting) or the kind of film where every single character is played by someone brilliant (Les Misérables, Django Unchained, The Dark Knight Rises).
Although there are good examples of each, it's not uncommon for these ensemble-led films to get so busy that they struggle to manage all of the characters and stars. On the topic of the aforementioned Ocean's trilogy, it's arguably only Ocean's Eleven that manages to find something for each of the crew-members to do. It starts as a remake of a Rat-Pack flick, but finds It harder to occupy the increasingly large casts in Twelve and Thirteen.
The worst of the more starry variety is the ensemble romantic comedy. Although there have been plenty of these in the last few years, Garry Marshall's Valentine's Day and its thematic sequel New Year's Eve are perhaps the most prominent. The former came across as an insipid cross between Robert Altman's Short Cuts and one of those 15-word crossword puzzle tie-breakers that starts "Love is…", and the latter didn't even have that, as it floundered to try and capture the intractable New Year's spirit.
Ashton Kutcher and Jessica Biel were the only actors to appear in both movies, each playing different characters in Valentine's Day and New Year's Eve, alongside a combined galaxy of stars that rivals even Movie 43.
Somehow, the budget on these films doesn't rocket through the roof for all of the celebrity pay-packets that need to be handed out, and Valentine's Day ended up doing pretty well at the box office, despite being so sugary that viewers were running the risk of falling into a diabetic coma. With the approach of casting everyone who's free and famous, you're bound to appeal to someone, so if there's one thing a starry ensemble brings to a film, it's diverse audience appeal.
But nowadays, stars who can carry a movie on their own are few and far between – Arnold Schwarzenegger used to be the biggest star in the world, and his big comeback movie, The Last Stand, barely cracked the top ten at the US box office on its opening weekend. Having a whole bunch of faces that people know and like can actually bolster its box office chances.
It's not sustainable to simply keep escalating in order to pull in audiences, and it almost seems like the next biggest attraction, if you're not making a sequel/reboot/remake, and you're not on the bleeding edge of special effects technology, is to attract an ensemble of household names and reliable character actors and coming up with the concept around them.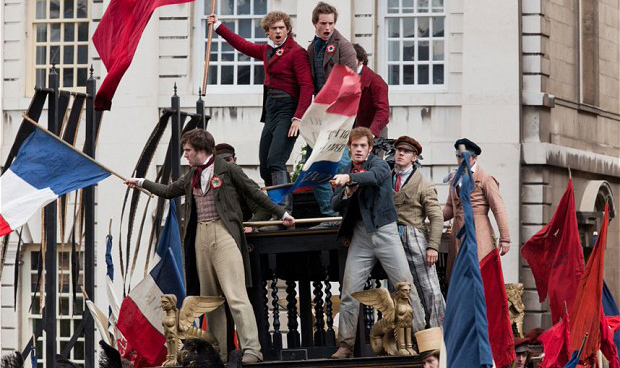 Of course, there are plenty of bigger films where there are lots of characters to start off with, and casting naturally covers some of the best or most famous talents in the business. Christopher Nolan and Quentin Tarantino both favour the ensemble cast, while the Harry Potter films kept just about every actor in British cinema working for a whole decade, and superhero team movies like X-Men and The Avengers use large, famous casts in a way that doesn't involve repetitive and irrelevant vignettes.
As to X-Men, it appears that the next film is about to make the ensemble even larger. With the recent announcement that Anna Paquin (Rogue), Ellen Page (Kitty Pryde), and Shawn Ashmore (Iceman) would return for Days Of Future Past, the three actors joined a cast that already includes Michael Fassbender, James McAvoy, Patrick Stewart, Ian McKellen, Hugh Jackman, Jennifer Lawrence, Nicholas Hoult, and presumably many others from the X-Men franchise so far.
Aside from what the ensemble brings to a film, being part of a large cast can benefit individual actors too. Gary Oldman had Oscar-nominated success in the above-the-title, leading man role of George Smiley in Tinker Tailor Soldier Spy, after playing smaller roles as Commissioner Gordon and Sirius Black.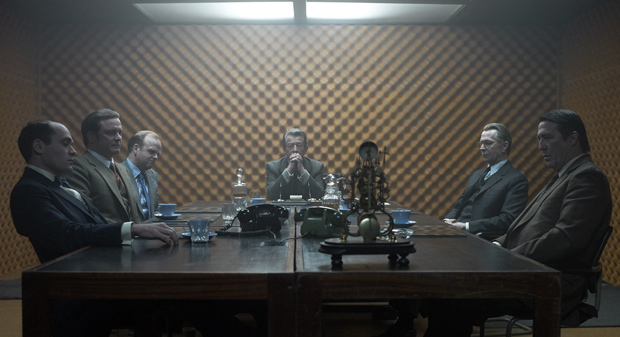 More recently, Robert De Niro, who seemed to be following a long line of lifeless performances with his turn in New Year's Eve, got his best reviews in years for his role in Silver Linings Playbook. The smaller roles in big ensembles movies can pay for the big, attention-grabbing roles in smaller films, or passion projects.
So to conclude, although the ensemble cast has been appropriated by romantic comedies that just wind up confused, there's still some prestige to the ensemble cast, depending on how you use it. The examples of Les Misérables, Django Unchained and Silver Linings Playbook have all showed the value of telling a story where every character is played by someone brilliant.
In that film, each star is on an equal footing, to some extent, and it allows the audience to focus on the story without being distracted by showy performances. Not all ensemble films can be so finely balanced, but as star vehicles are generally selling fewer tickets individually, you can expect to see them clubbing together even more in the future.
Follow our Twitter feed for faster news and bad jokes right here. And be our Facebook chum here.