News
Who will direct the next Superman movie?
The follow-up to Superman Returns seems no closer to going before cameras. And just who will be directing it when it happens, anyway?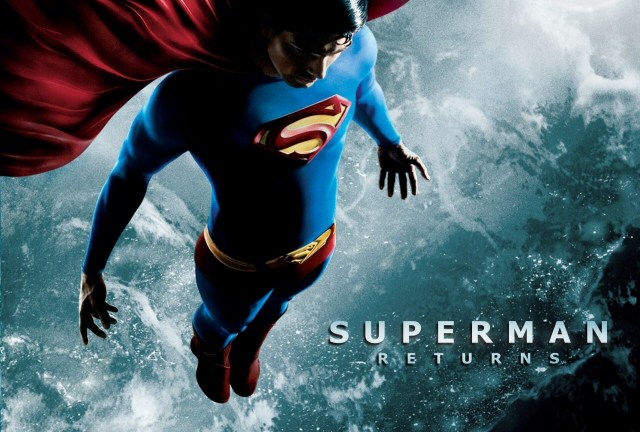 The rumour mill has been in overdrive of late, as Warner Bros – surely with one eye on the hugely successful reboot of Batman – must be wondering exactly what to do with the next Superman movie. Superman Returns, after all, was an expensive film to make, and one that neither brought home the returns expected, nor satisfied a good segment of the movie-going public (although many of us still quite like it).
This has contributed to a delay in greenlighting another film, which was originally planned to be in cinemas in the summer of 2009. That, however, is simply not going to be the case. Because right now, the speculation is that a director is still to be confirmed, with the following the key candidates…
BRYAN SINGER
Singer still has to be in pole position for the flick, not least because Warner Bros won't be blind to the fact that his second X-men film was far superior to the first. He's still believed to be involved in developing the film, although has helmed the delayed Tom Cruise-vehicle Valkyrie in the interim (whose release has been pushed back a couple of times, currently to next February). Does Singer want the job, and do Warners want him to do it? It isn't clear, but the various lobbing around of other directors' names can't fill Mr Singer with confidence…
BRETT RATNER
Surely the option that every Superman fan dreads the most. Ratner did a competent job on X-men: The Last Stand, providing you only watch the film once and don't look too closely. But the difference between him and Singer was, to be kind, very obvious. Ratner, of course, was down to direct Superman Returns, and worked on the project for six months. Would Warner Bros look to lure him back for Superman Returns 2? Probably not, fortunately…
McG
Another director who worked on what would become Superman Returns, and was down to direct it for some time. Did he burn his bridges with the studio? Probably not, as he's currently directing Terminator: Salvation. Does that mean he'll get the Superman call again? Again, probably not. But don't entirely ruled him out.
LOUIS LETTERIER
The man who has just rebooted The Incredible Hulk for Marvel, with middling results, was linked to the Superman project over the last few weeks. However, he's been quick to dampen down speculation. He's claimed that while he was told of a Superman reinvention, he was never offered the gig. Plus, he's going to be tied up with a Clash Of The Titans remake for the next couple of years.
BIG NAME ACTION DIRECTOR
Mark Millar isn't going to get the director's chair, and it's doubtful that he wants it. But he is the source of the latest speculation surrounding the Superman project, as he confirmed that he was pitching for the project, with a "big name action director". Who could that be in the modern world, though? That's why McG and Brett Ratner have been tepidly relinked with the franchise. Could this also mean someone like Die Hard 4's Len Wiseman? Sam Raimi? Michael Bay? Or how about getting the Crank guys onto it? Now that'd be a film…
TIMUR BEKMAMBETOV
Let's throw a curveball into the mix. Could the now red-hot Wanted director be the kind of talent that Warner Bros is looking to hand one of its biggest properties over to? It's clearly learned some lessons from its choice of Christopher Nolan for Batman, so is unlikely to take a 100% safe option. And Bekmambetov would certainly bring something different to the mix…
Leave your thoughts in the comments box…!